Editor's note: TDN has been following a group of four new Kelso teachers throughout the school year. This is the third profile, and it focuses on how they're coping with distance learning during the coronavirus pandemic.
Kelso teachers Lili Venegas, Carly Sims, Sierra Wishard and Justin Roberts didn't get a pandemic preparedness class before they graduated college. But these four first-year Kelso School District teachers — who all grew up in Kelso schools — said they'll be stronger teachers for it, even though they miss their students and wrestle to explain math and other subjects by phone and the internet.
"I never thought my first year of teaching would end up online," said Wishard, a Coweeman Middle School seventh grade math teacher. "But it's going well. It's a unique experience with all of the different changes we're trying to implement daily."
Sims, who considers herself a visual thinker, said it's tough to not draw things out on a board to explain a vocabulary word or math problem to her Butler Acres fifth graders.
"I'm trying to be more verbal, and it takes a bit longer," Sims said. "But I try to let them take their time. ... In my seat I was drawing a picture and telling them, okay, can you draw it with me?"
Explaining math problems to her Beacon Hill third-graders by phone is far more challenging than sitting by their desk and talking them through it in person, Venegas said.
"You can't make those second-by-second changes to help them," Venegas said. "It's more of, 'I'm trying my best. You're trying your best. We're going to fumble our way through it together.' "
All four said they felt like they were just hitting their stride in the classroom when everything changed. Roberts was looking forward to teaching high school language arts and social studies a second time through and making adjustments.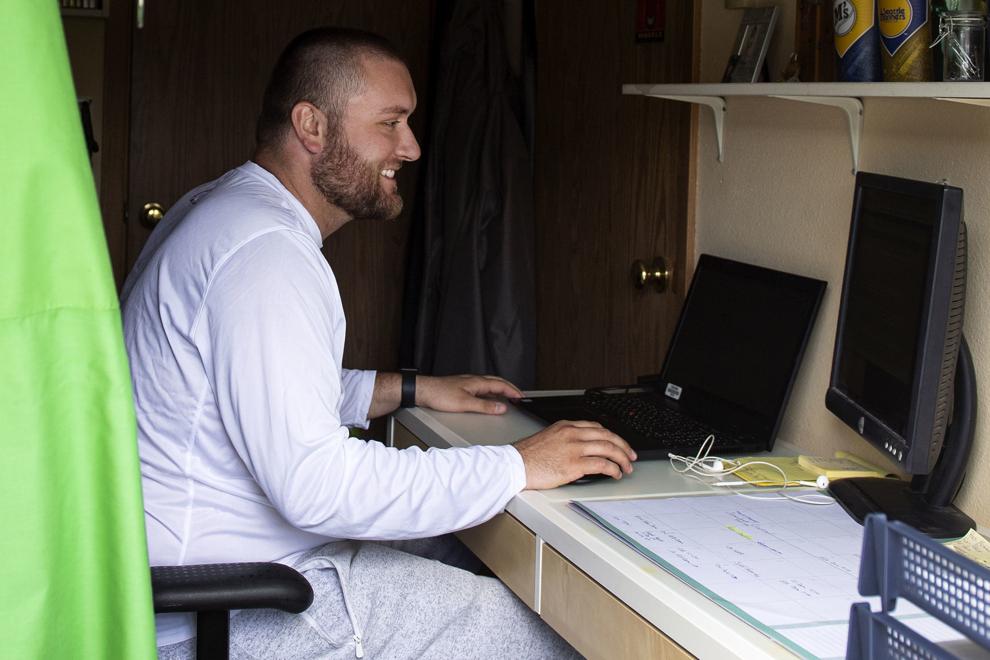 "I was really excited for third trimester and had a lot of great ideas and great things in motion that now have been put on pause, or have been abbreviated or amended to fit an online platform," Roberts said.
Wishard said she had to postpone a new math curriculum she was trying out for next year.
"It was really going well, so it's kind of sad to see our momentum being stopped," she said.
Venegas and Sims said they were just finding their grooves and moving away from the focus on classroom rules when COVID shut them out of the classroom.
"We spent those first few months getting to know each other and getting comfortable with our rules," Sims said. "I was really looking forward to ... digging in deep into all the fun stuff and bypassing behavior teaching but that's been something we're missing right now."
For Wishard and Roberts, the change in relationship is hitting them the hardest. Roberts said classroom interactions is where he feels he's the strongest, and "putting a computer between me and the students has made it a little bit harder."
And Wishard is having more trouble keeping her middle schoolers' attention on math.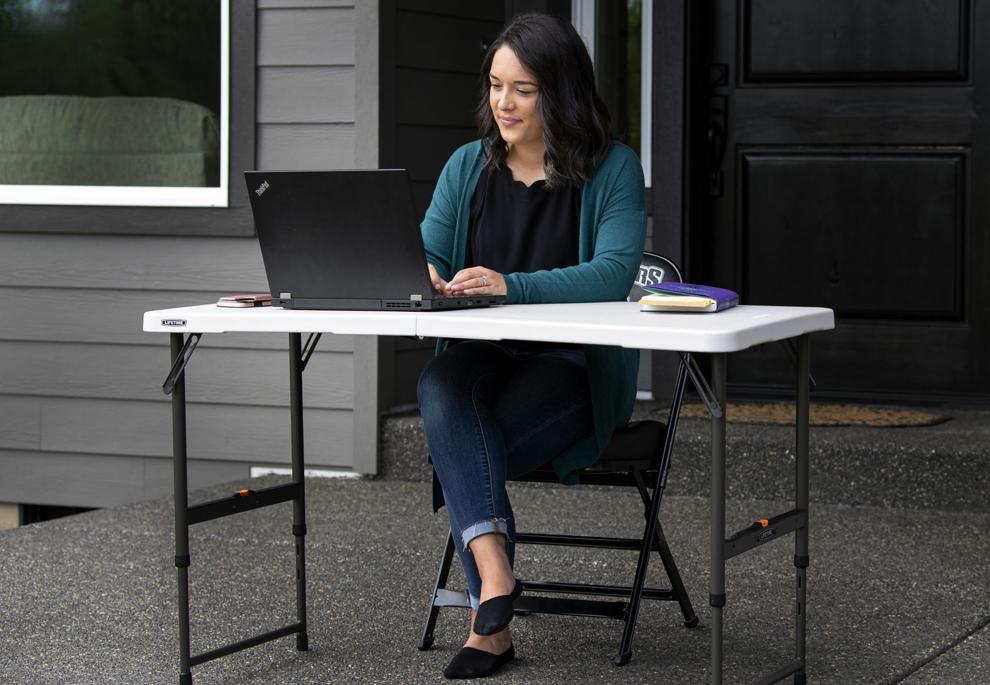 "Teaching is so much more than just the curriculum. It's the relationships," she said. "We've been chatting with Zoom, but it's not the same. ... They have a lot of different family dynamics at home they have to deal with."
While Sims, Roberts and Wishard said they were familiar with online teaching platforms, Venegas said this was a crash-course in technology for her. But she's "flying by the seat of (her) pants and making it work."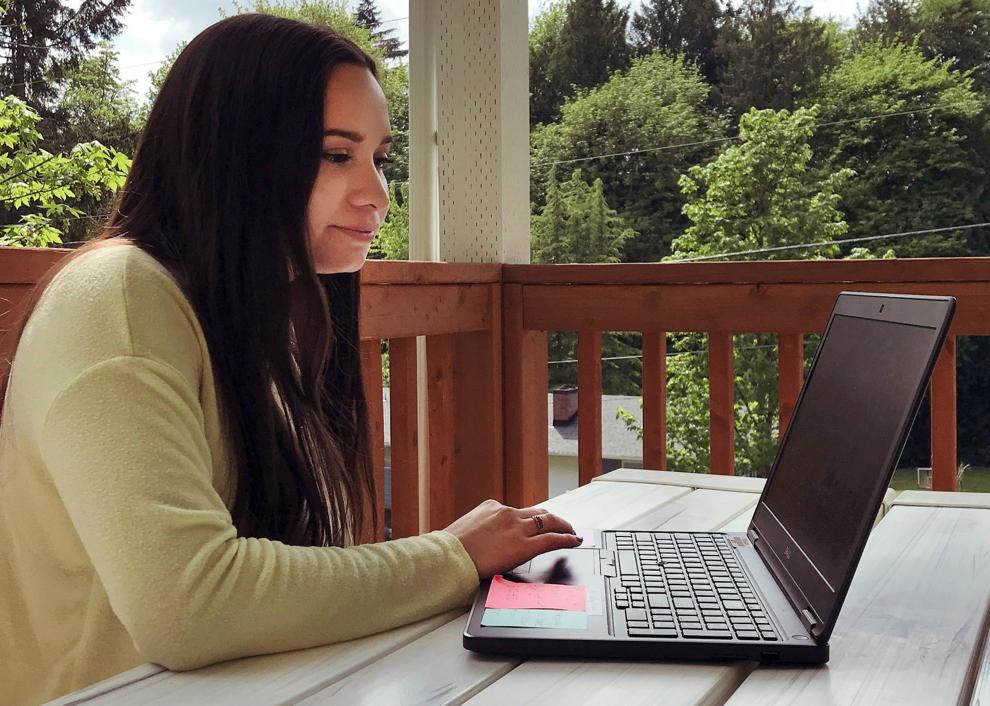 "It's forcing me to learn those new online technology aspects of teaching I was hoping to put off a little longer," she said. "But now that it's here I'm glad that next year I'm going to know how to do these things."
All four teachers returned to Kelso to work because they loved the district when they attended it, and this crisis has shown them how caring a district Kelso is, Wishard said.
"Seeing how our district handled the situation, they have been nothing but compassionate for their staff and students and clear with the community," Wishard said.
And Roberts and Venegas have been leaning on their teaching teams to redo lesson plans and find the best solutions to problems, they said.
Venegas said she doesn't know what she would have done without her third grade teacher team, because "it was a whole lot of ditching what the plan was and coming up with a completely new one."
"We're all in the same boat and helping each other paddle," Venegas said.
Roberts said the way his departments divvied up work meant "it never felt like I've been in this alone or all of the planning was on me."
"I've felt a ton of support from my department team and grade level teams," he said.
Overall, the teachers say this has only affirmed how much they love the job and their students. Roberts said he wasn't going to let the hectic end to his year change how he sees it.
"I've had such a great year and good experience being back at Kelso that it's important that I continue to feel that way and think that way," Roberts said.
And for Sims, she just appreciates that she can be a source of consistency for her students in the chaos of the time.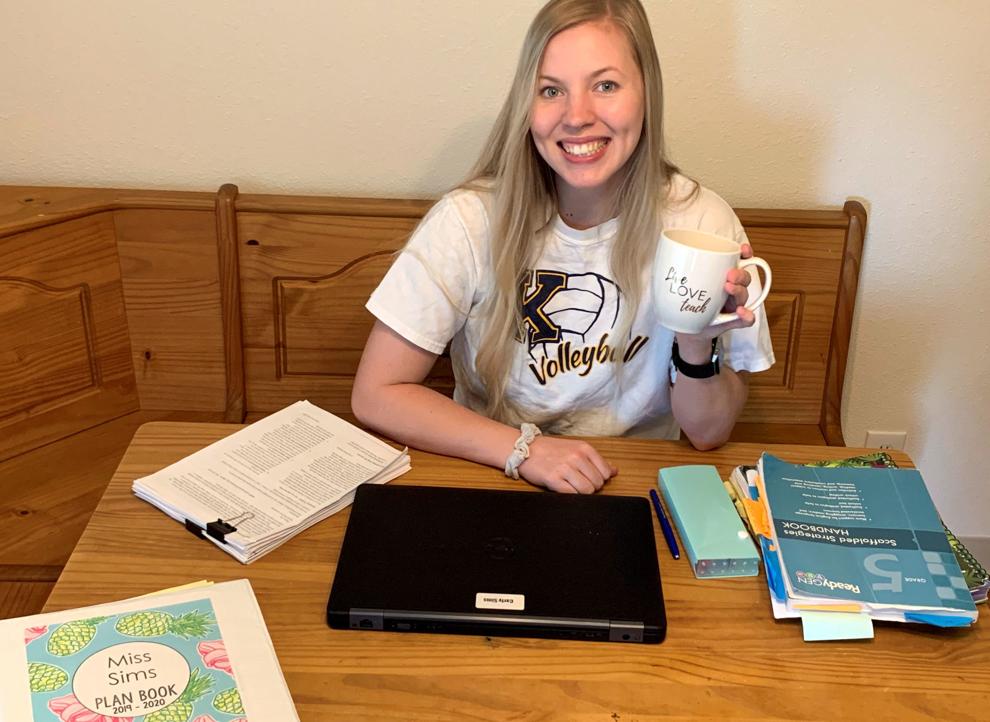 "As different as this looks, I love having this opportunity to just be there. That's the best way I can put it," she said.
Venegas and Wishard said they're learning to be even more adaptable and are also planning to use more technology in their classrooms next year, especially uploading assignments to Google Classroom so parents can see them.
Sims said remote learning emphasized that flexibility is key and that "teaching doesn't stop, it just looks different." It also is helping her practice strong communication with parents.
"This isn't ideal, but its allowing me time for collaboration with colleagues and administrators that wouldn't normally be there otherwise," Sims said.
At the high school level, Roberts said a lot of the remote lessons plans he's building could be used as plans for substitute teachers in the future.
And "if nothing else, I think it just makes me realize and remember how important those face-to-face relationships and connections are," he said.
Above all, none of them can wait to get back into the classrooms.
"It's really easy for people to get caught up in the daily grind of stuff, but when that's all stripped away you really have to look at why do you enjoy this," Venegas said. "Why are you doing what you're doing? It's really put things back into focus."