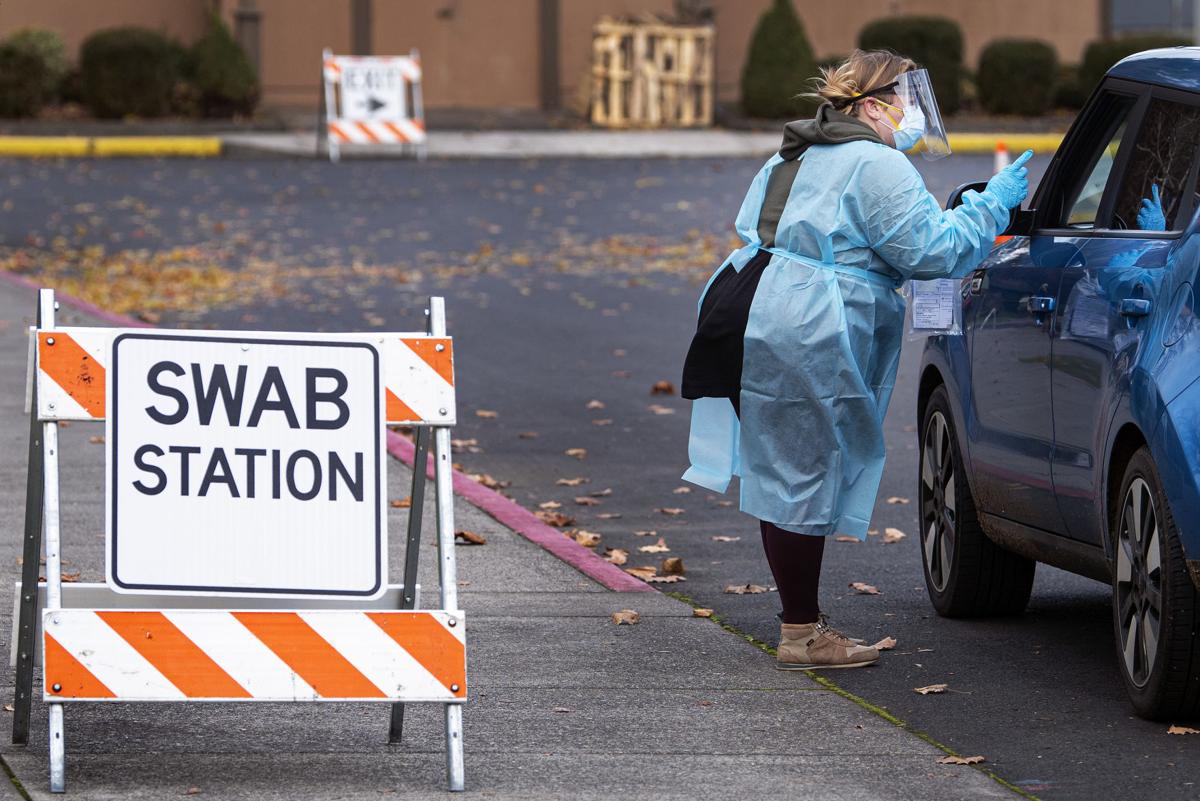 Cowlitz County health officials are asking people to stay close to home this spring break and to take precautions if gathering with others to prevent COVID-19 cases from rising.
COVID-19 cases have plateaued in both Cowlitz and Clark counties, but have begun to increase over the past few weeks, according to a health department press release. Multiple COVID-19 variants that can spread more easily have also been identified in both counties, according to the department.
"The increasing virus activity should be a reminder to all of us that the pandemic is not over," said Dr. Alan Melnick, health officer for Cowlitz and Clark counties. "It's been a long year and we're all experiencing pandemic fatigue, but we need to have a little more patience."
Spring break for Longview, Kelso, Woodland, Kalama, Castle Rock and Toutle school districts is April 5-9.
While the number of people getting vaccinated continues to increase, most people in the local communities are not yet protected, according to the press release. In Cowlitz County, 25% of the residents have received at least one dose of COVID-19 vaccine and 13% are fully vaccinated.
"Until more people are able to get vaccinated and COVID-19 activity decreases, we all need to do our part to keep our community healthy and businesses open," Melnick said.
Public health officials recommend spending spring break close to home and avoiding unnecessary travel. COVID-19 case numbers are on the rise across the country and traveling can increase the chance of getting and spreading COVID-19, according to the health department.
Anyone gathering with people they don't live with should take steps to prevent the spread of COVID-19 by avoiding large gatherings, meeting outdoors, staying six feet apart; and if gathering inside, keeping the group small, increasing ventilation and wearing face masks.
Support local news coverage and the people who report it by subscribing to The Daily News.
People who have been vaccinated should continue to take precautions, such as wearing face coverings and maintaining physical distancing when in public and gathering with others. In certain situations, people who are fully vaccinated may be able to gather with others without wearing face coverings.
The Centers for Disease Control and Prevention and local health officials continue to recommend delaying all unnecessary travel. People who must travel should take additional precautions, including getting vaccinated if eligible, getting tested before and after, wearing a face mask, avoiding crowds and distancing.