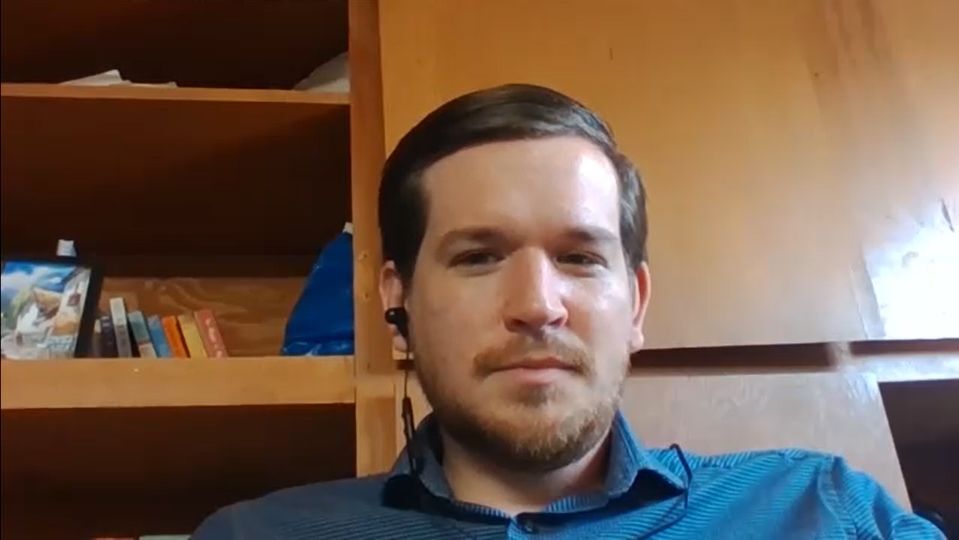 Editor's note: This is the first of a two-part interview with the county's deputy health officer Dr. Steve Krager. The second part will appear in Thursday's paper.
As Cowlitz County enters its fifth month of the coronavirus pandemic, The Daily News held a virtual discussion with the county's health officer for an update on the local impacts of the virus and what people should keep in mind going forward.
Dr. Steve Krager said Thursday that people should take a longer-term approach to the virus and related restrictions, especially as cases continue to increase.
Some of the key questions and answers taken from that video interview appear below (edited for space and clarity). The full video can be found with this article at TDN.com.
TDN: Why has Cowlitz County recently seen an increase in COVID-19 cases?
Krager: We haven't actually increased our testing that much in the last two weeks, so it really is truly an increase in the number of cases we're seeing. It's hard to ignore the correlation with reopening parts of the economy and parts of businesses. It's more to do with people taking social distancing a little less seriously. ... People are having more social gatherings. The other big driver has been businesses, especially those that struggle to have lots of space between workers.
TDN: How is the virus spreading between people in Cowlitz County? Has there been an increase in cases without a known source of infection?
Krager: For the most part we're still finding links between people and cases, it's about 70%. Most are still tied to close contacts. A majority is household spread and next would be business outbreaks or just small clusters within businesses.
TDN: On a statewide level, there's been an increase in cases but so far there hasn't been a surge in deaths. Why? Will that come? What about hospitalizations?
Krager: There's a gap between when a case is counted and when someone may need hospitalization. We have that same lag with deaths. In the first spike of the pandemic, deaths seemed to lag by three to four weeks. There were more cases in nursing homes and assisted living facilities during that first spike, so that led to more deaths. Fortunately, we haven't seen that same spike in long term care facilities in this more recent spike in cases.
I'm hopeful our death rate will maintain at a low level, but I still think we should be prepared. The sheer fact of increasing number of cases means that deaths can happen and hospitalizations are going to happen.
TDN: Why has Cowlitz County had significantly less cases and hospitalizations than counties with similarly-sized populations (i.e. Skagit and Grant counties)?
Krager: There are certain risk factors in a population based on employment, race and ethnicity, and geography. Skagit County is closer to Puget Sound, which was hit pretty hard initially. In Cowlitz County we were able to do the stay at home order before we had any significant increase in cases. I think it prevented a lot of cases and potentially hospitalizations and deaths. We saw what was happening in King and Snohomish counties, especially in long term care facilities, so we were very proactive to reaching out to those facilities in Cowlitz County.
TDN: Do the cases in Cowlitz County have similar racial/ethnic disparities seen in other parts of the country?
Krager: Some people don't want to share that data, so we don't always have a complete picture. But it's been clear from our cases the Hispanic population has been hit harder in Cowlitz County. We've seen some similar higher rates in the Pacific Islander population. In our county, it may have something to do with employment. In general, some people in the Hispanic/Latino population are more likely to be employed in an industrial setting or food processing setting where outbreaks are easier to spread.
TDN: Why is it important to increase testing in Cowlitz County?
Krager: As we see an increase in cases, there's a greater likelihood we're potentially missing more cases if testing doesn't increase at the same time. We're falling short of that right now of what the state is asking us to do.
We do a lot of education really trying to emphasize that anyone with symptoms that could be COVID-19, please test them. We've expanded to close contacts, (and we) would like to see them tested as well. To the public I would say, if you are concerned you have COVID-19 ask for testing. And if don't get the answer you want, ask someone else. If you have insurance and have symptoms, or are a close contact, insurance should cover it. Some clinics will still offer testing for those without insurance.
TDN: Are patients and close contacts cooperating with public health investigations?
Krager: One of our public health nurses mentioned we've had some struggles with people recently who either don't want to talk at all or don't want to name their contacts. There's some lack of trusting government. There's the fear that their friend or family member won't be able to work because they're asked to to quarantine or isolate. There's people that have been exposed a couple times and are being asked to quarantine for a long period of time.
Concerned about COVID-19?
Sign up now to get the most recent coronavirus headlines and other important local and national news sent to your email inbox daily.