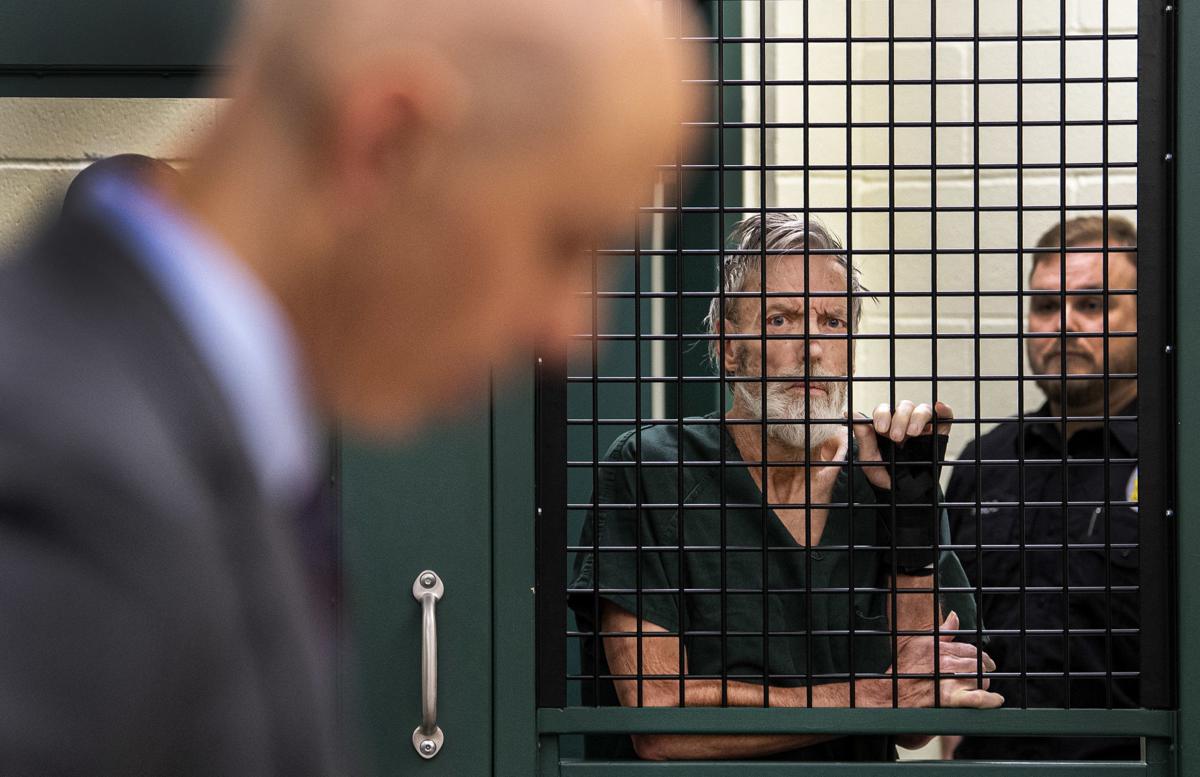 Robert Munger, a 70-year-old Kelso man serving a 43-year prison sentence for multiple convictions of child sex offenses, died Friday after he was beaten by a group of inmates.
Munger was incarcerated at Airway Heights Corrections Center in Spokane County, Cowlitz County Prosecutor Ryan Jurvakainen said Wednesday. Department of Corrections spokesperson Janelle Guthrie said he died at a medical facility in the area.
Guthrie declined to go into details of Munger's death while the case is under investigation, and Jurvakainen said he did not have more information. However, a source familiar with Munger's case told TDN that a group of inmates beat Munger so badly that his skull was fractured.
An autopsy has been requested and a critical incident review of his death is underway, Guthrie said Wednesday.
Munger was sentenced on Dec. 30 after being convicted in several child sex abuse cases that took four trials and two years to complete.
He appeared underweight and physically weak at that sentencing, and he fainted after giving a 21-minute statement to Cowlitz County Superior Court Judge Michael Evans.
Evans sentenced Munger to a minimum of 43 years in prison, the highest end of Munger's sentencing range. At the time, Munger's attorney indicated Munger planned to appeal.
"It was just a sick scene, (a) depraved, depraved scene," Cowlitz Superior Court Judge Michael Evans said during that hearing of Munger's treatment of his victims.
Police arrested Munger in June 2017 a day after one of the victims spoke with investigators. Investigation of electronic devices at his home uncovered "thousands of images of child pornography," according to a report by the Cowlitz County Sheriff's Office. Detectives ultimately identified two named victims of physical abuse by Munger.
Munger's seven charges were handled in separate trials because they involved different victims. He pleaded guilty to first- and second-degree possession of child porn just as jury selection was taking place at his first trial June last year.
A jury convicted him of first-degree child molestation in his second trial in October.
Another jury convicted him of two more counts of child molestation in his third trial — also in October — but they could not come to a unanimous decision on his sole remaining and most serious charge of first-degree child rape.
On Dec. 13, a new set of jurors found him guilty on that charge in his fourth and final trial after deliberating fewer than three hours.
Get local news delivered to your inbox!
Subscribe to our Daily Headlines newsletter.