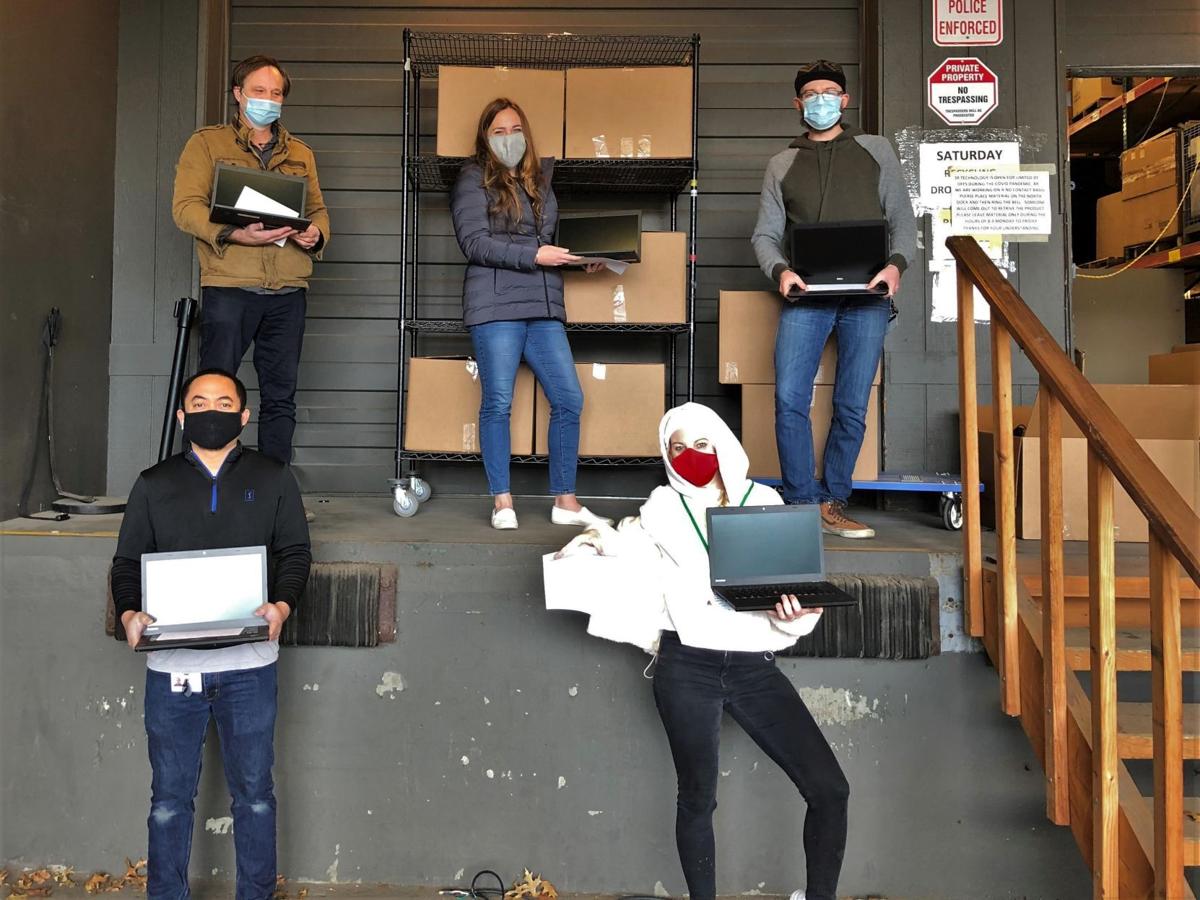 When the COVID-19 pandemic put thousands of Cowlitz County residents out of work last year, the Goodwill job training center in Longview had to figure out how to safely meet increased demand when its own doors were closed.
A grant from the Community Foundation for Southwest Washington helped move the Goodwill Work Opportunity Center online and allowed the organization to keep its employees safe while offering needed services, said Tori Skinner, director of workforce development.
"Part of the grant allowed us to develop this and figure out how to provide career exploration and industry-recognized credentials, GED obtainment and helping navigate assistance for job seekers impacted by the pandemic," she said. "We've been able to start piloting industry-focused offerings faster because of the funding and been able to dedicate staff time to analyze the changes in the labor market because of COVID, which has been a huge help."
This week, the foundation began accepting applications for the next round of Focus Grants and expects to distribute at least $850,000 this year. Nonprofits and other eligible organizations working to break the cycle of intergenerational poverty in Cowlitz, Clark or Skamania counties are encouraged to apply by the March 31 deadline. More information is available at www.cfsww.org/grants.
The foundation anticipates continuing demand for basic needs, including food, shelter and health care, as the pandemic has worsened existing disparities and systemic problems causing people to be in poverty, said Maury Harris, foundation spokesperson.
Maka Gibson, Community Foundation program officer, said she expects the foundation to focus on improving access to rent and housing assistance, behavioral health resources, small business support and the COVID-19 vaccine.
"It's really important for us to think about how we're going to recover from the pandemic and the resilience communities are going to need and the hope," she said.
Goodwill was one of six Cowlitz County organizations that received a $25,000 Focus Grant from the Community Foundation for Southwest Washington last fall, along with Community Health Partners, Emergency Support Shelter, Ethnic Support Council, Youth and Family Link and Lower Columbia College Head Start.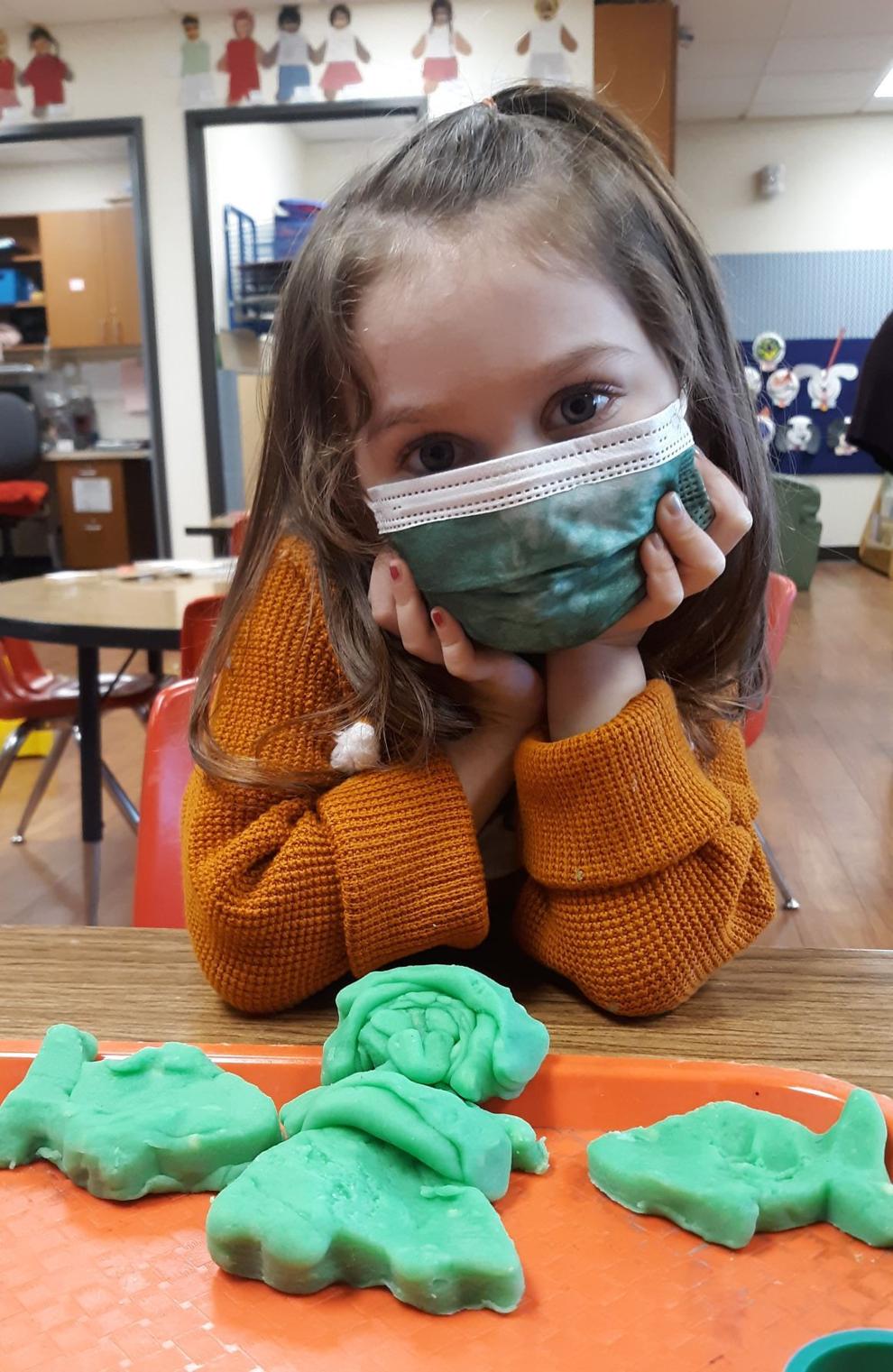 The foundation awarded more than $600,000 to 26 projects and programs in Cowlitz, Clark and Skamania counties during its most recent fall funding cycle, it reported this week.
The organization began awarding the Focus Grants in 2012 to focus on disrupting intergenerational poverty, or poverty that persists from one generation to the next, Gibson said.
"Poverty puts people in a position where they have to make calculated risks just to afford the most basic needs," she said in a statement. "This leaves little room for rainy-day funds, which means emergencies like this pandemic end up pushing tens of thousands of southwest Washington residents into crisis."
The grant proposals reflected a host of growing needs and widespread disparities brought to the forefront by the pandemic, Gibson said. Many nonprofits reported an influx of requests for emergency support with food, utilities, healthcare and housing, according to the foundation.
Tailer Snow, Youth and Family Link community health coordinator, said the grant helped continue and expand the agency's mentorship program and provide connections for children throughout the pandemic.
"We had more families reaching out saying, 'What do you have for our kids because there's nothing going on,'" she said. "There are fewer connections, less social exposure when they're just on school Zoom. ... If you ask youth their favorite thing about school is getting to see their friends, especially if they don't have a lot of support at home, they use that support at school ... and those relationships were taken away from them."
During the pandemic, Link has moved to group mentoring rather than one-on-one, Snow said. The program serves about 15 students, no more than eight per week, she said. Along with paying for supplies and activities, the grant will allow Link to expand the program to two groups per week, Snow said.
"If we teach them, provide companionship, friendship and leadership to them we can only expect their grades to go up," she said. "They will enjoy school more if they're more confident or looking forward to meeting with their mentor."
Many Cowlitz County organizations last year also received grants from the Community Foundation's Southwest Washington COVID Response Fund. The new fund was an "immediate lifeline" for nonprofits and residents ineligible for or waiting on other assistance, Harris said.
Since March 2020, the COVID Response Fund has awarded more than $5.4 million total to 98 organizations, including 28 grants totaling more than $873,000 in Cowlitz County.
Over the past three years, organizations that serve Cowlitz County have received about $888,680 in Focus Grants, according to the foundation.