Actors and acrobats will fill the stage this weekend for the beginning in a year of firsts for the Columbia Theatre.
Installation of air conditioning in the theater will allow the organization to host activities in July and August this year, according to a news release. This is also the first year the theater has participated in a residency partnership, in which performing artists stay and work on-site at the theater.
Halcyon Shows, artists in residence, is a world-class troupe of aerial artists and acrobats, according to a news release. They are known for their national touring show "Aureum," which they performed in Longview last fall.
The group is working at Columbia Theatre to prepare their new show, "Aureum II." That production will use theatrical acrobatics to "seamlessly integrate compelling storytelling and characters with world-class acrobatics and aerial," according to the news release. It is a "custom fit" for stages like the Columbia Theatre, the release says.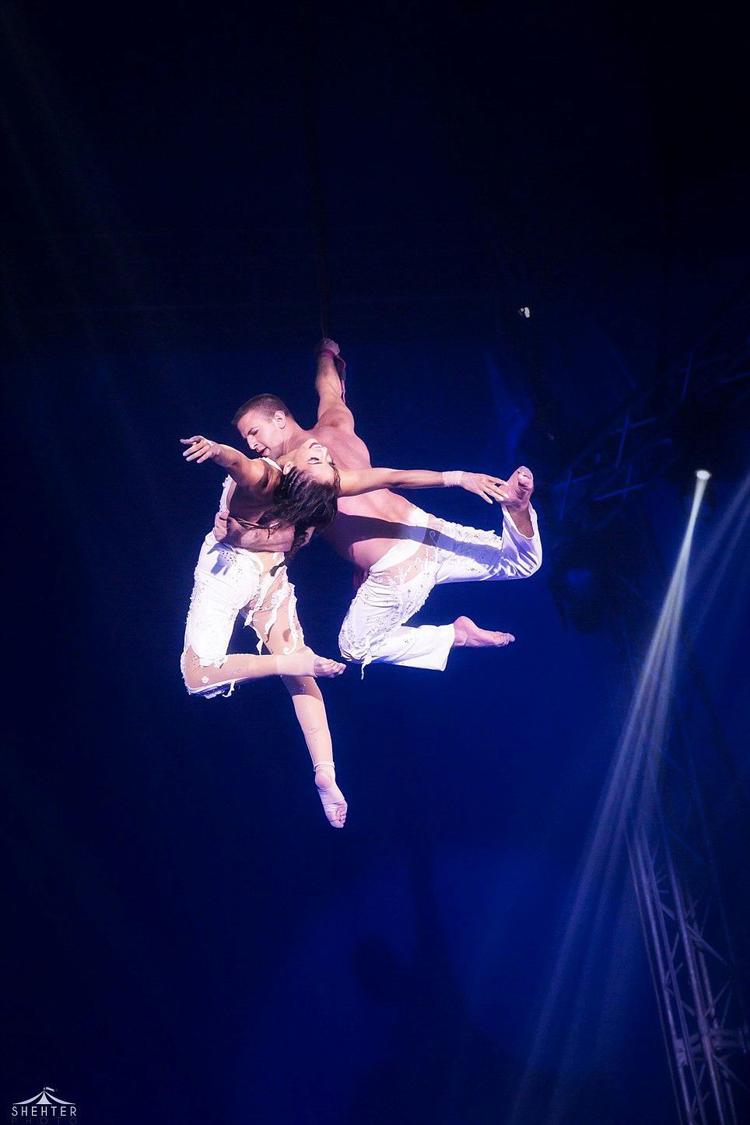 Open rehearsals for "Aureum II," are scheduled for 1 to 2 p.m. on July 25 and Aug. 1. The rehearsals provide a "first-hand glimpse into the creative world of aerial arts" as the artists and acrobats prepare for the September premiere of the show at the Columbia Theatre, according to the news release. Audiences can watch the rehearsals for free.
Halcyon will also perform in six shows with Sepiatonic, a Portland-based, vaudeville-inspired dance and music performance group. The show opens this weekend at 7 p.m. on July 19 and 20. Tickets are $30.
Sepiatonic's show is "some parts theatrical show, some parts wild dance party," according to the release. It features non-stop original live, electronic music, dancing and "wild antics" by the performers, as well as acrobatics and aerial arts by Halcyon's troupe.
Additional shows are scheduled for July 26 and 27 and Aug 2 and 3.
As part of its "year-round mode" kick off, the Columbia Theatre also will feature Karaoke from Hell, a Portland-based live karaoke band, and Best of Seattle International Comedy Competition stand up comedians for performances in August. More information about these shows is available online at columbiatheatre.com.