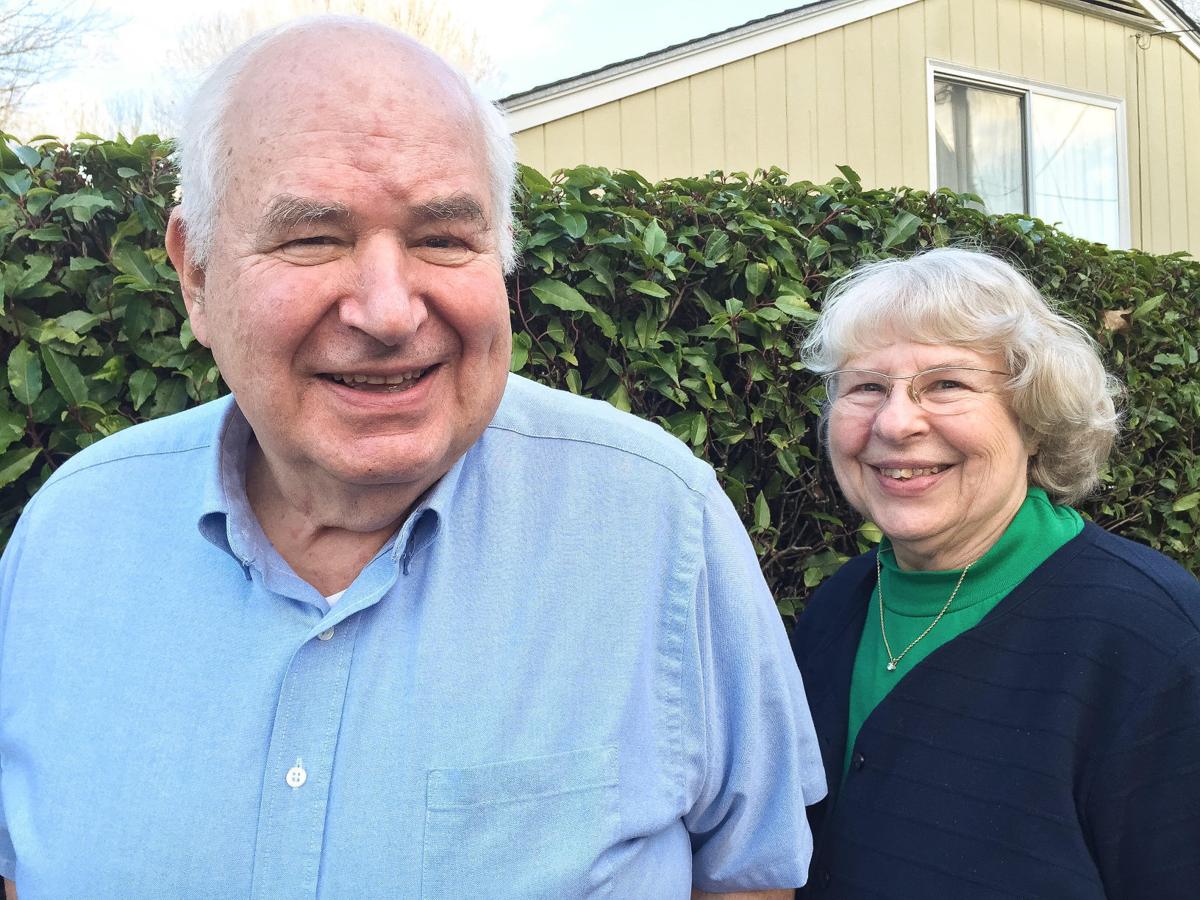 It's been 40 years since Barbara and Paul Huntington packed up their bags and moved to Longview from Oregon, but Barbara remembers it well.
"When we told his father we were moving up here out of college, he's like, 'Well you're just going home,'" she said.
Paul's father, Fred Huntington, was referring to the family's deep roots in Cowlitz County, which date back to before Washington even became a territory became a territory in 1853. The family's rich historical connections offered a foundation for Barbara and Paul to build a life here, as they raised two children (Darby and Heidi), ran a travel company and participated in clubs.
The Huntingtons settled in the Lower Columbia region in the late 1840s, traveling in covered wagons from Indiana. Paul's ancestor, Harry Darby Huntington, established a town called Monticello near the mouth of the Cowlitz River in 1848, according to family records published by the Cowlitz Historical Society in the book "The History of Cowlitz County." Paul said Harry Darby's descendants sold the land to the Long-Bell Lumber Co., which established Longview in 1923.
When Paul joined the '23 Club in the 1970s, he used to joke with other members about the club name's reference to the founding of Longview.
"When you talk about 23 Club, we were here to sell you the land! You aren't anything special," he quipped.
In 1852, Harry Darby hosted the Monticello Convention near modern day Longview, where Oregon Territory settlers met to draft a petition asking the federal government to establish a separate territory north of the Columbia River. The petitioners wanted the new territory called "Columbia", but when Congress established the territory in 1853, the name was changed to "Washington." (Washington became a state in 1889.)
Harry Darby's oldest son, Edwin, married Annoinette Baker. According to records in the "The History of Cowlitz County," Annoinette was one of "Mercer Maids", a group of women who were lured from the East Coast by Asa Mercer "to bring education and refinement" to the Washington territory in the 1860s. Mercer, the first president of the University of Washington, famously brought over female teachers to the Northwest to balance the gender ratio in a region dominated by male fishers and loggers. Annoinette later moved to the Cowlitz Valley to work as a teacher and eventually became the first female superintendent in the Washington territory, according to "The History of Cowlitz County."
Edwin and Annoinette's son, Fred, grew up and moved to Lane County, Oregon, to start a shingle company. That's where Paul and Barbara were raised before they married and attended Oregon State University to study business. Although Paul didn't grow up in Longview, he had fond memories of attending family reunions here and thought it would be a nice place to start a family.
Their son, Darby, was named after the late Harry Darby Huntington, but most people they met never realized the historical significance until they moved here in 1965.
"The first day we were up here, someone asked (my son) his name and he said he was Darby Huntington and they said, 'Oh that's a famous name here.' and he just beamed," she recalled.
Since then, the couple has lived in the same house on Kessler Boulevard overlooking Lake Sacajawea. Paul said he enjoys sitting on the porch talking with passersby and driving his collector classic cars around the lake.
"Our kids' whole lives growing up has been in one location. And a we have very good neighbors," Paul said. Many of the homes in the Old West Side area have stayed within the same families for years, Barbara added.
She was a homemaker while her kids were growing up, and Paul worked in the insurance industry. Later the two started a travel company that they ran for a decade to parallel their involvement in the Friendship Force, a nonprofit cultural exchange program.
The travel businesses enabled them to visit every continent except Antarctica.
"I've been fortunate enough to travel around the world," Paul said, "but it's always good to get home."
The Daily News, Longview, Wash.
Get local news delivered to your inbox!
Subscribe to our Daily Headlines newsletter.