Despite some opposition, the Longview City Council Thursday night unanimously approved a $1.78 million sale of city lands to the backers of a proposed fertilizer plant at Longview's Mint Farm Industrial Park.
The $1 billion project would generate up to 100 permanent jobs and convert natural gas into anhydrous ammonia, a liquid commercial fertilizer.
Pacific Coast Fertilizer LP has been in talks with city officials for months about the sale of the land. The company has agreed to pay a quarterly holding fee for three years while it undergoes permitting.
Separately, Pacific Coast Fertilizer will be buying 36 acres of private land from PNW Recycling, a current Mint Farm tenant that will move to another location.
"The taxpayers and the residents made an investment in the Mint Farm Heavy Industrial Park and it's an investment that's long overdue for a return," said Councilman Mike Wallin.
Mary Jane Melink was a brief dissenter. She ultimately voted to sell the property, but she admonished the company for a "sloppy presentation" with "glaring omissions".
She criticized the company for not answering her questions about how much product the company would produce, the safety record of a similar plant it helped develop in Texas and what it would pay its workers.
A few dozen people attended the meeting to voice concerns or support for the city's sale. Supporters encouraged the council to give the project a chance, noting that it needs a host of permits. Other supporters urged the city to support jobs.
"The people that say this is a dangerous, smelly (plant) and not good enough for Longview either haven't done their research or they don't care to do the research. Twenty years is long enough. I say let's do this, sell this. Create some jobs," said Bill Josh of Longview, referring to the age of the Mint Farm.
Opponents raised concerns about the safety of the plant and its proximity to residential areas, its potential greenhouse gas emissions and its use of natural gas.
"We need to start looking for the kinds of industries that are good for the environment. … We need to stay away from all this energy stuff that we seem to keep wanting to bring in," said Susan Lee Schwartz.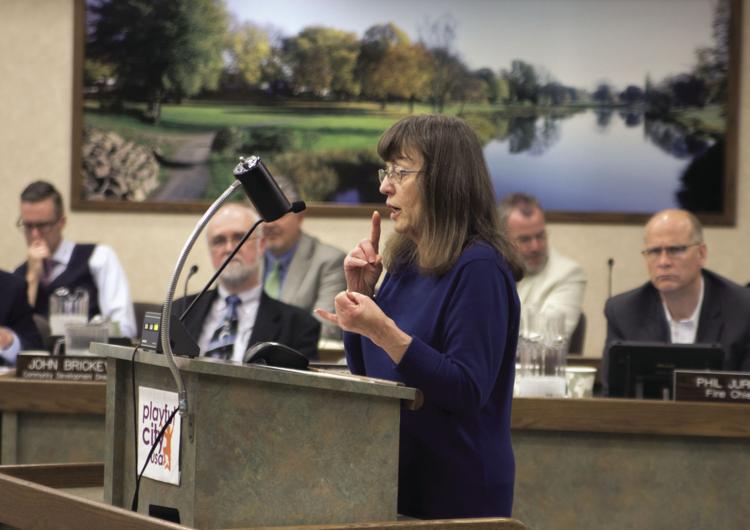 Pacific Coast Fertilizer is a joint venture backed by Texas-based Saturn-Ferrostaal Chemicals LLC, Ferrostaal, Haldor Topsoe, and Canada-based Pacific Fertilizer.
Building the plant would cost between $800 million to $1 billion, and would generate about 1,000 construction jobs, according to the company. At full build out in 2021, the plant would employ between 80 to 100 workers, according to the company. J.H. Kelly and an Italian company, Saipem would build the plant together.
The plant could tap into an existing natural gas pipeline near the Mint Farm Industrial Park, with minimal extensions required.
Pacific Coast's liquid fertilizer would be sold to agricultural retailers throughout the Northwest and shipped by truck and ships. The company would transfer its products by pipeline to nearby docks owned by Millennium Bulk Terminals' or Weyerhaeuser Co. Typically farmers and retailers in the region pay about $150 more per a ton for nitrogen-based fertilizers compared to farmers on the Gulf Coast, because the fertilizers are imported from Canada and the Caribbean, according to Pacific Coast officials.
Anhydrous ammonia is not the same as ammonium nitrate, the type of fertilizer used in the 1995 Oklahoma City bombings. Oregon's largest fertilizer plant, the Dyno Nobel facility just north of St. Helens, Ore., has manufactured anhydrous ammonia for years without a serious incident.
Explosions are rare. However, in 2013, an explosion at fertilizer in small town in Texas injured 160 people and killed at least five. The Texas plant stored both anhydrous ammonia and ammonium nitrate.