The evidence that Ken and Michann Bond love Christmas is all over their Woodland estate.
Dozens of inflatable Santas, snowmen and other figures fill their property.
Gawking kids will often find the couple at the end of their driveway, dressed as elves while they hand out candy.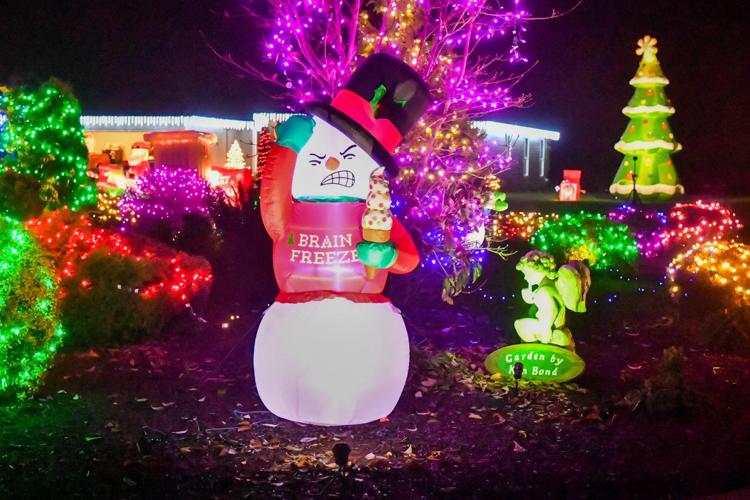 Hundreds of stockings stuffed with toys fill their garage, awaiting distribution to children in town.
Every Christmas the couple transforms their 800-foot driveway into a winter wonderland of lights and dozens of inflatable decorations, some 20 feet tall.
"I love Christmas, so he was trying to make me happy," Michann Bond said of her husband. "And he just did it on steroids."
It takes about six weeks for Ken Bond to set up the lights and decorations, but the planning and work start before then. He scours the internet for unique inflatables, which include Santa delivering gifts by helicopter and dancing snowmen.
Two weeks before Halloween, he puts the lights out. Afterward, "the rush is on" to get everything set up by Thanksgiving weekend, when they open the gates to their driveway in the 2100 block of Lewis River Road.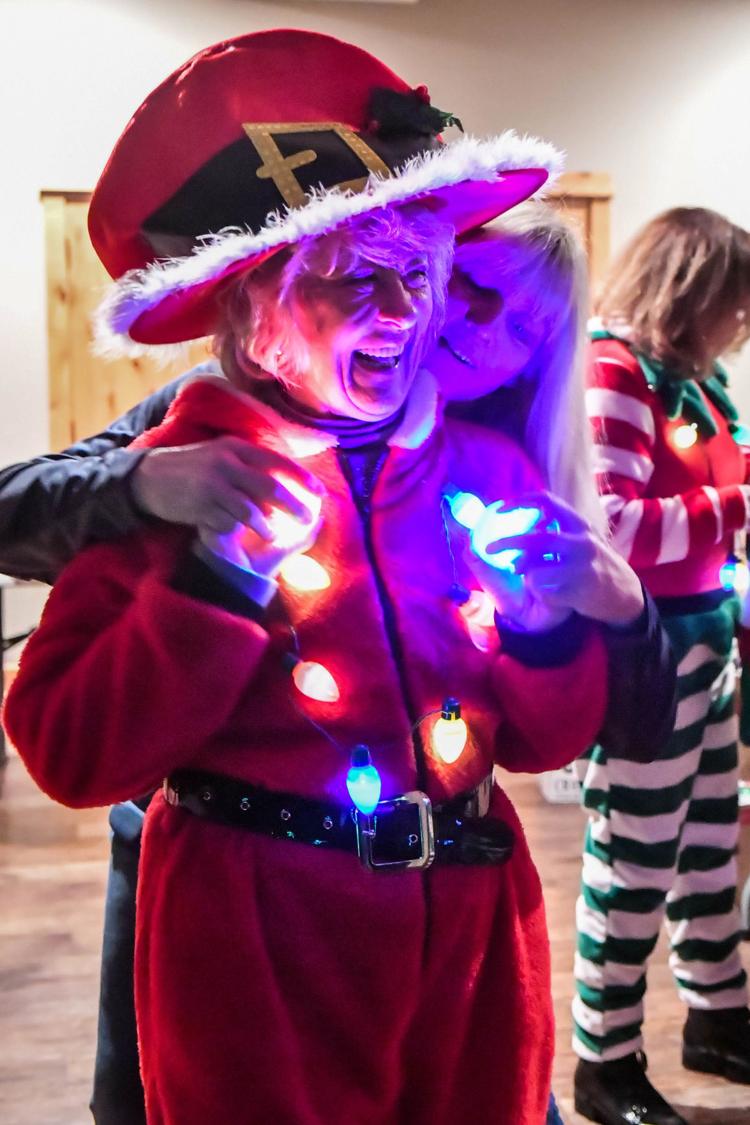 Some kids come through almost every night after their parents pick them up from school, Michann Bond said.
"Everybody thinks about the presents and all that," she said last week. "It just kind of brings the magic back for kids."
"And the older folks!" Ken Bond added. "You get the full spectrum."
The display is free and open every day until around the first of January. Cars drive through from 2 until 9 p.m., when the Bonds close their gate. This time of year, they usually get about 100 cars a night, and more on the weekends.
Sometimes they see Amazon Prime truck drivers swing through, or buses from retirement homes or private schools. And Woodland School District bus drivers occasionally stop on the road outside their property for kids to catch a look.
Michann Bond, 59, is a retired contractor born and raised in Vancouver. Ken Bond, 67, a retired businessman, is originally from Southern California. They've lived in Southwest Washington since 1987 and started putting up their Christmas display the year they moved to Woodland five years ago.
A love of Christmas runs in the family. Bond said her grandmother used to hold an open house on Christmas Eve because "no one should ever be alone on Christmas." So the Bonds do the same and hold a Christmas Eve feast at their home for all their friends and family.
And for the last four years, the Bonds have also worked with brothers Kirk and Kevin Snead to deliver hundreds of stockings to Woodland children in lower income neighborhoods.
Last week, the Bonds and friends were busy stuffing 300 stockings with toys, coloring books, candy canes and more. Community members, including the Woodland Police Department, help donate items for the stockings, which will be delivered by the Sneads on Christmas Eve and Christmas Day from a hand-carved, tractor-pulled wooden sled.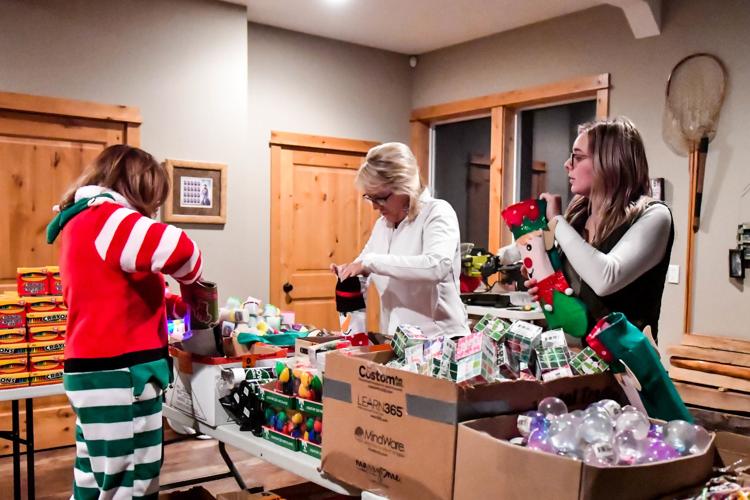 Woodland police evidence clerk Donny Conner said the department purchases roughly half of the gifts for the stockings. That money doesn't come out of the department budget, she said. It comes from leftover funds donated for the department's Shop With a Cop program.
"This was another good thing that goes to the kids in the town, and we decided (to) join in with them," Conner said. "The donations are for the kids, so that's where this is going too."
Michann Bond, who was named Woodland citizen of the year in 2018, said she moved in part because Vancouver was getting too big for her.
"I really love this community," Bond said. "I like small towns. I like to know who I'm talking to."
And Ken and Michann Bond's daughter Lady Bond said it's important for the local kids to have a "magical" experience this time of year.
"There's not many communities where an actual Santa, on a sled, goes around and says hello to kids on Christmas Eve and Christmas day."
The Bonds again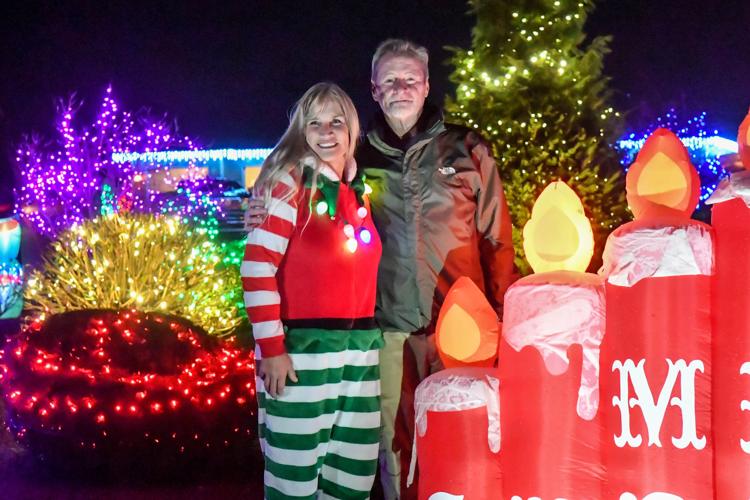 Caroling
Santa camps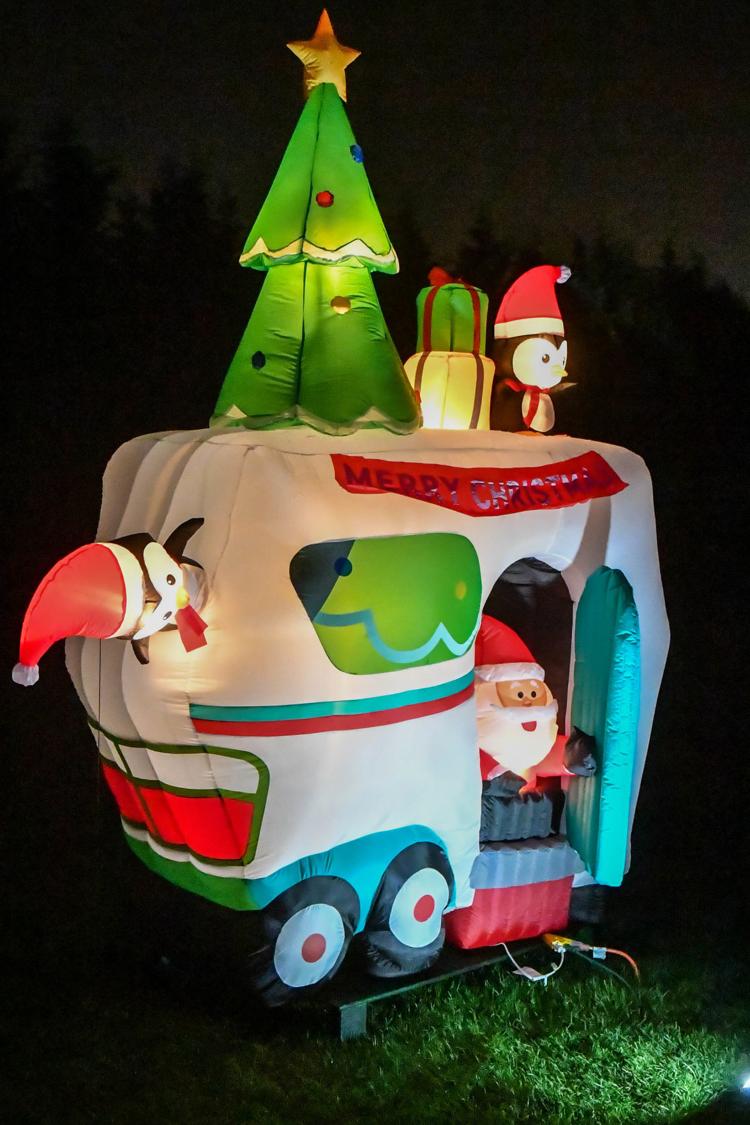 Santa rides a polar bear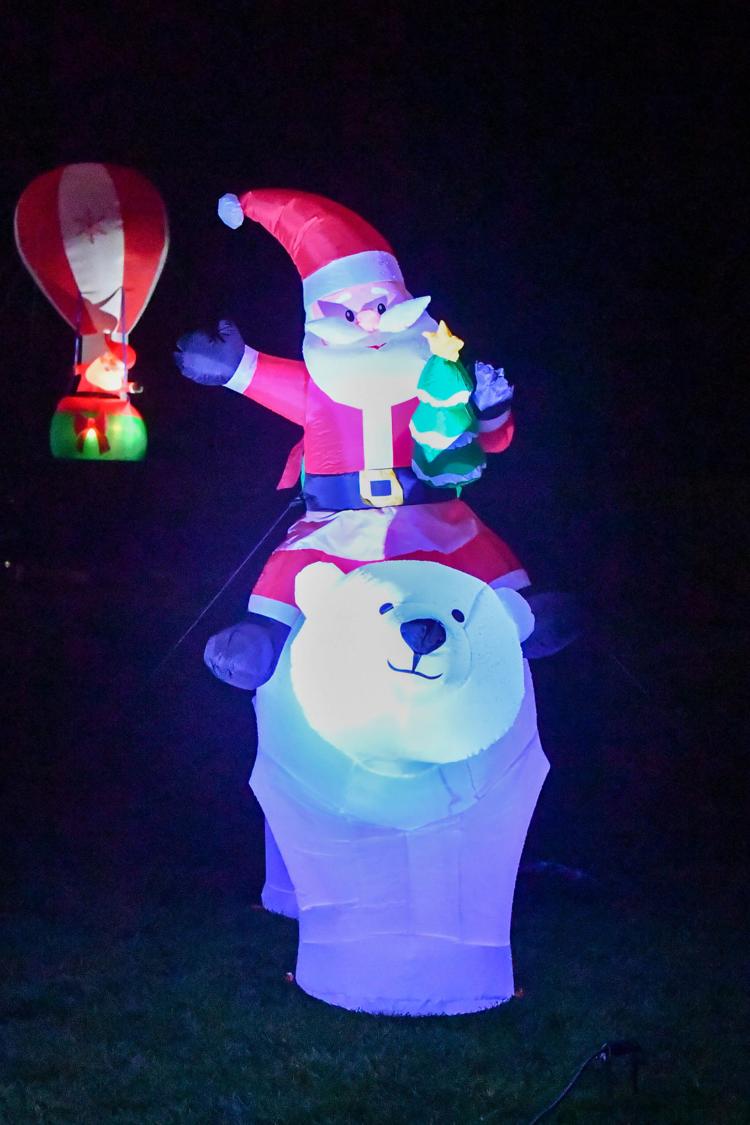 Santa flies a plane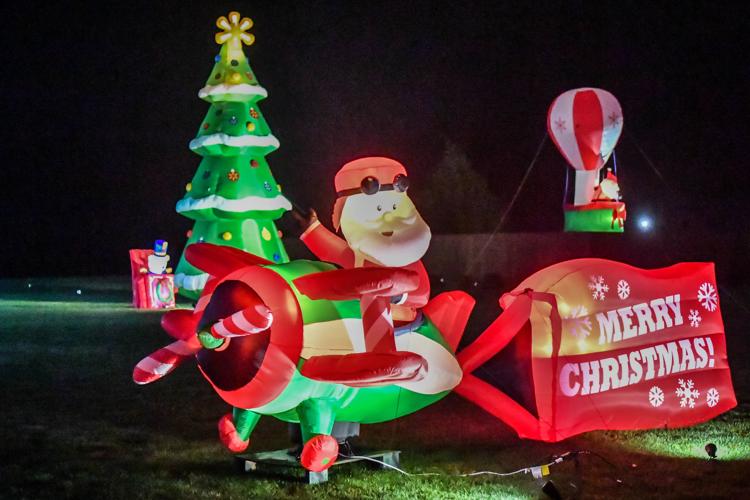 Shocked snowman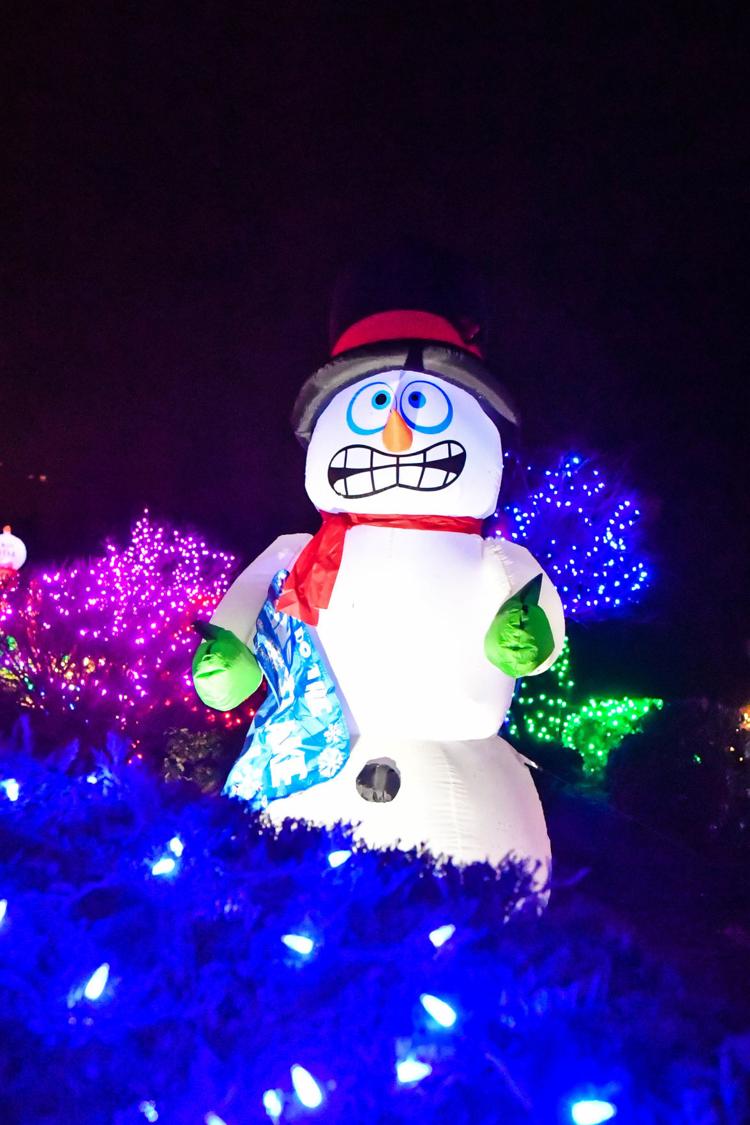 Group photo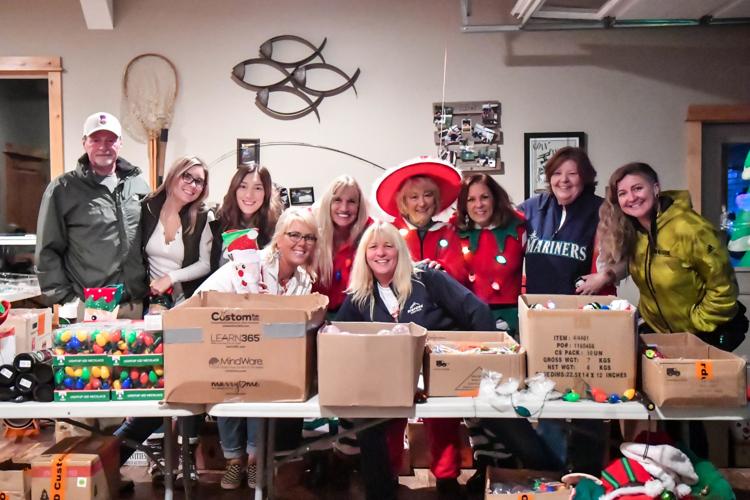 Unassembled snowman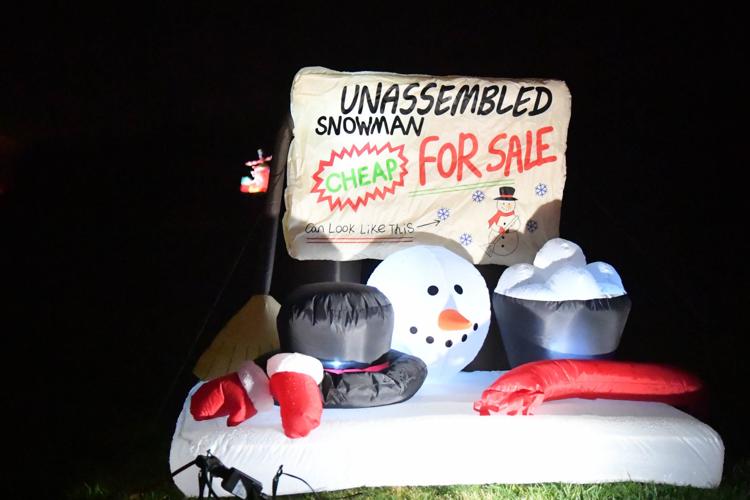 Naughty list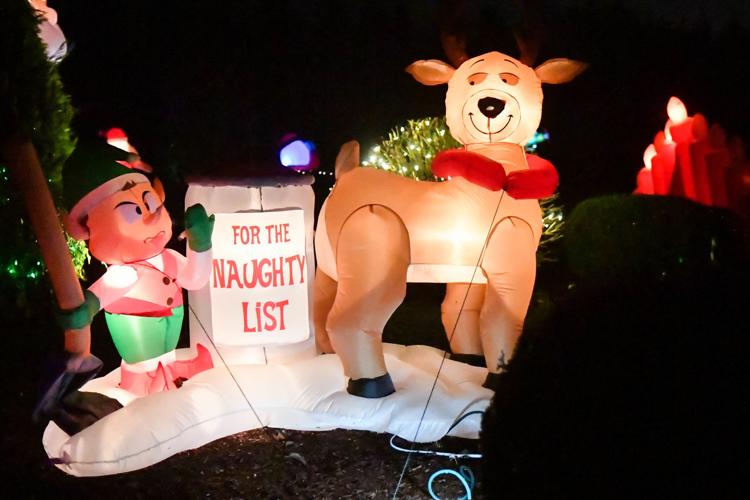 Car drives down lane
Ken and Michann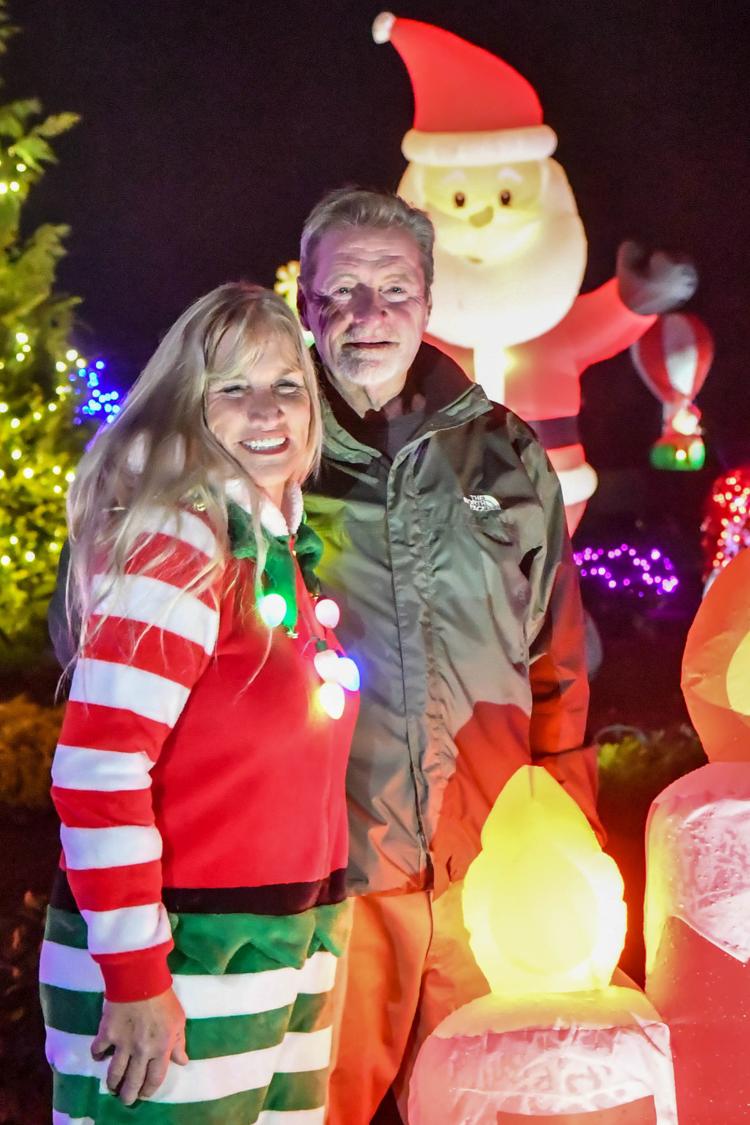 Scandalous snowman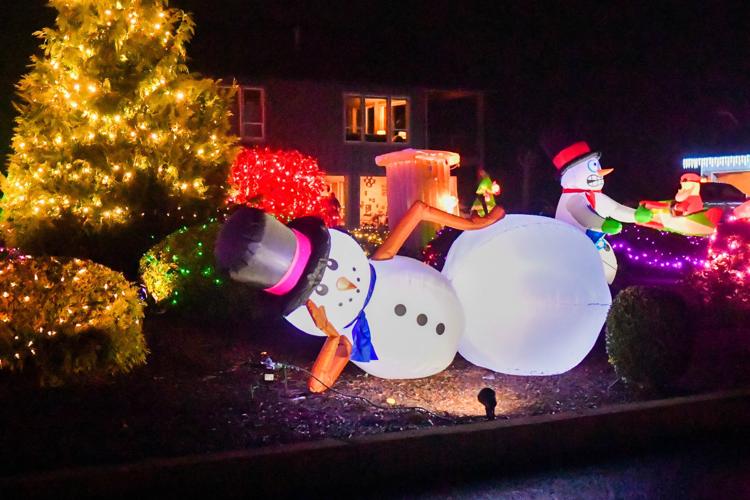 Spilled stocking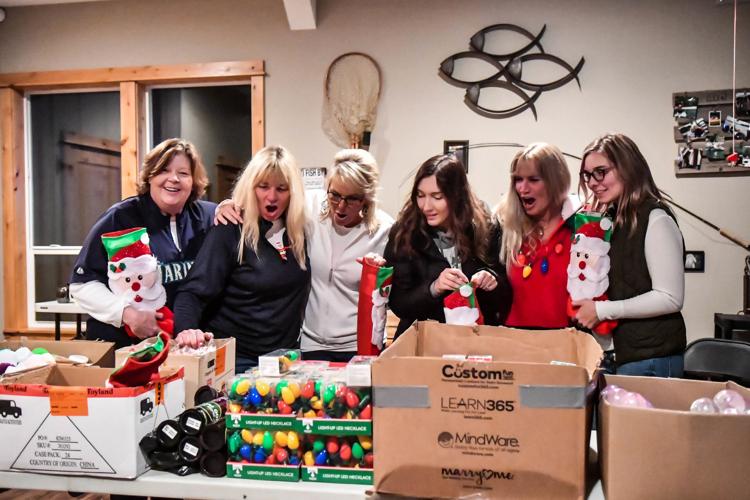 The Grinch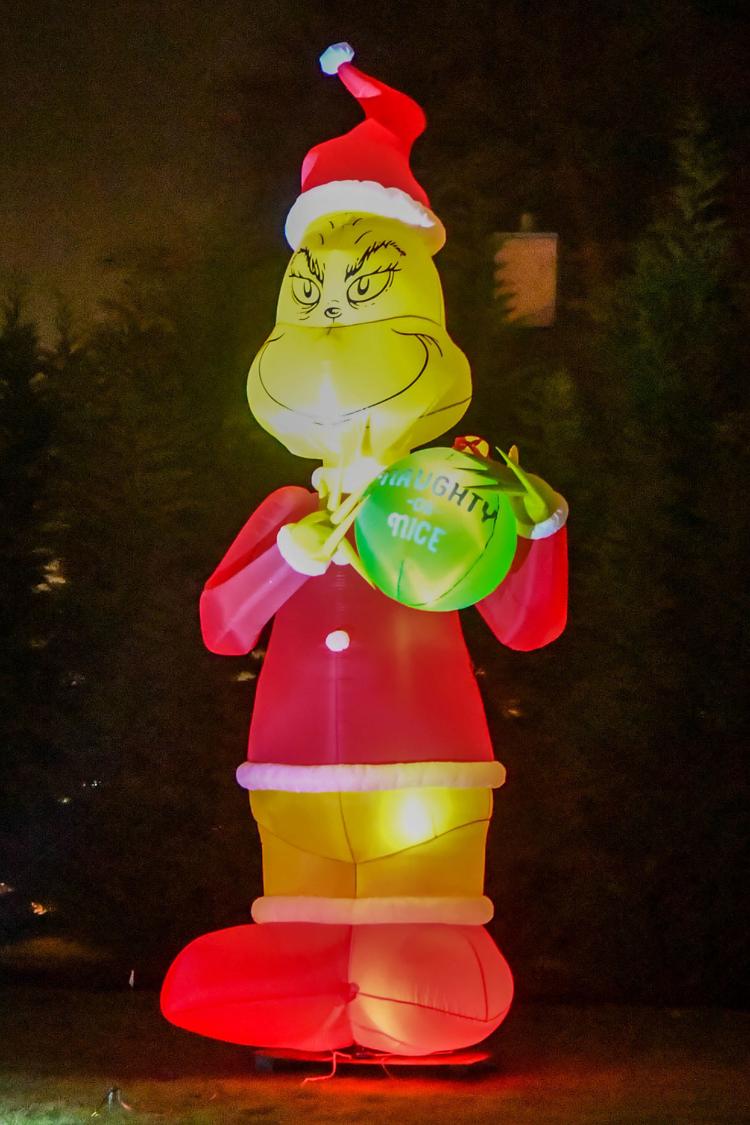 Kristi Davis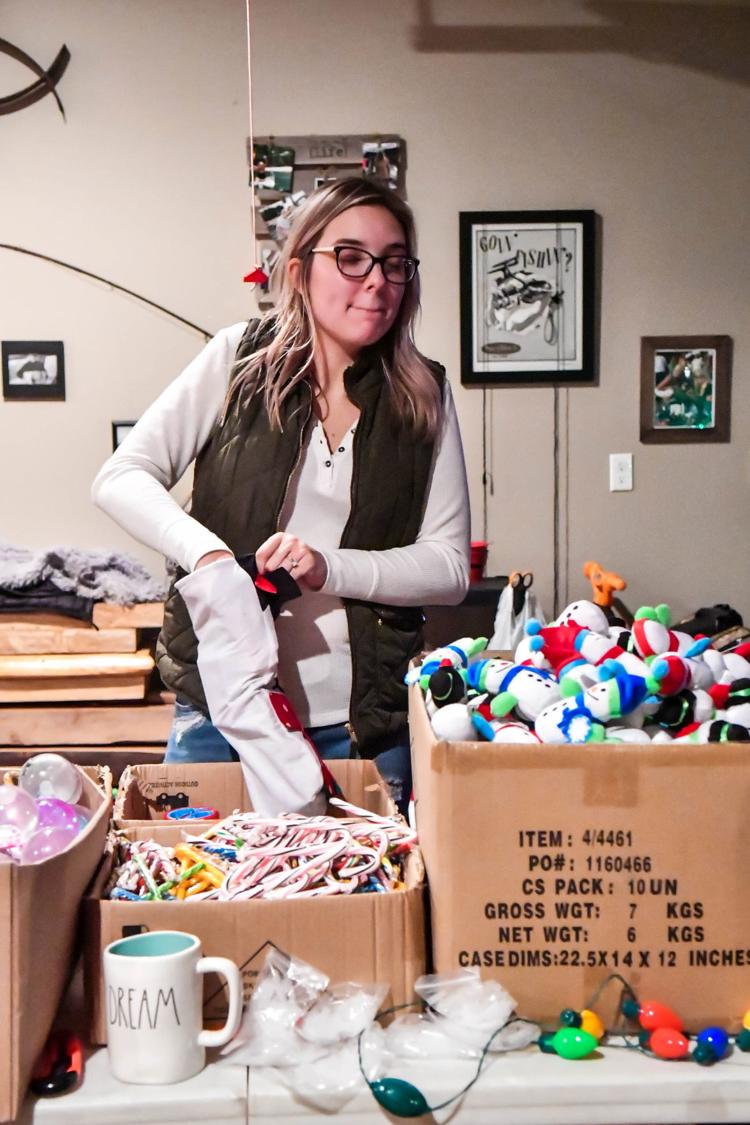 Ice machine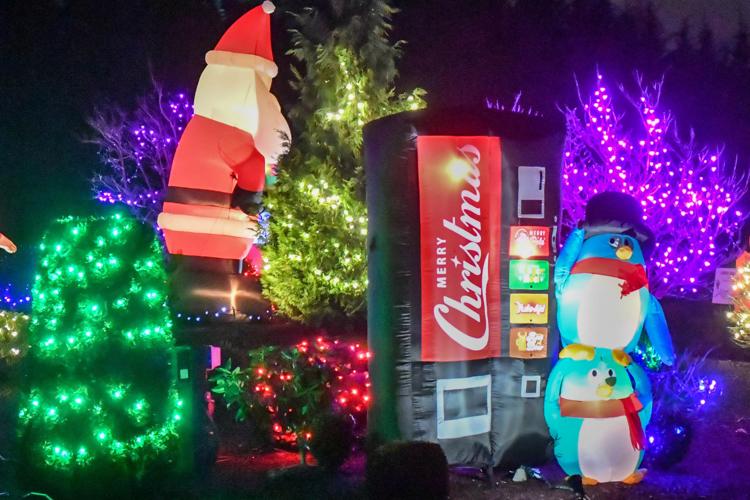 Alison Anderson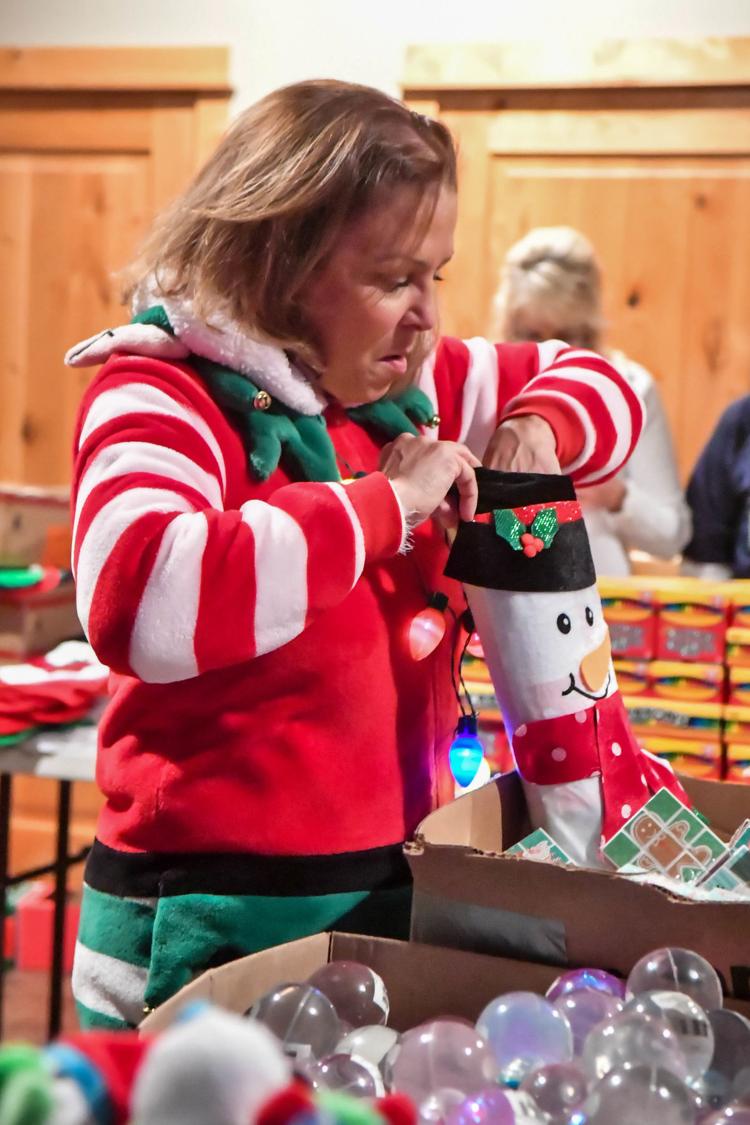 Santa brings home a tree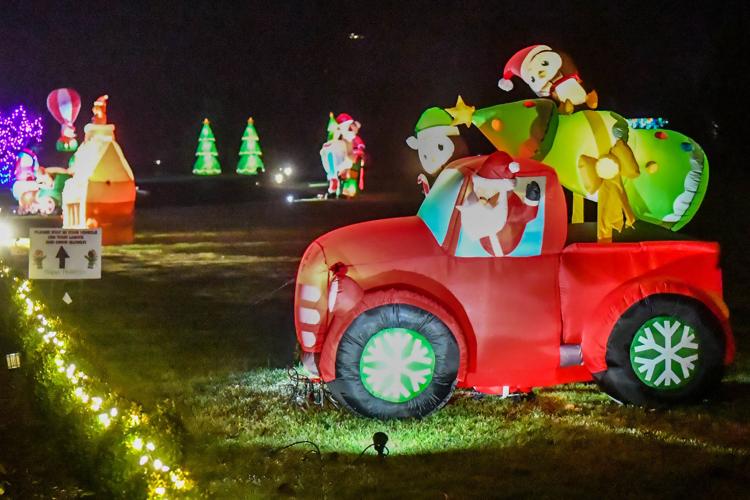 Stuffing stockings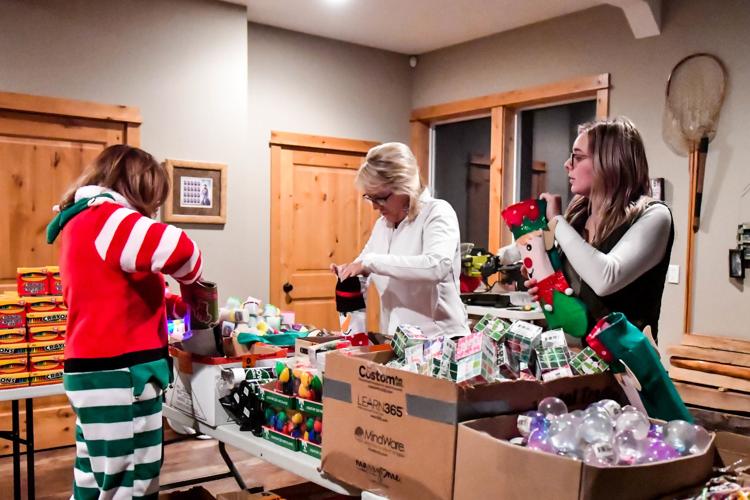 The Kitchen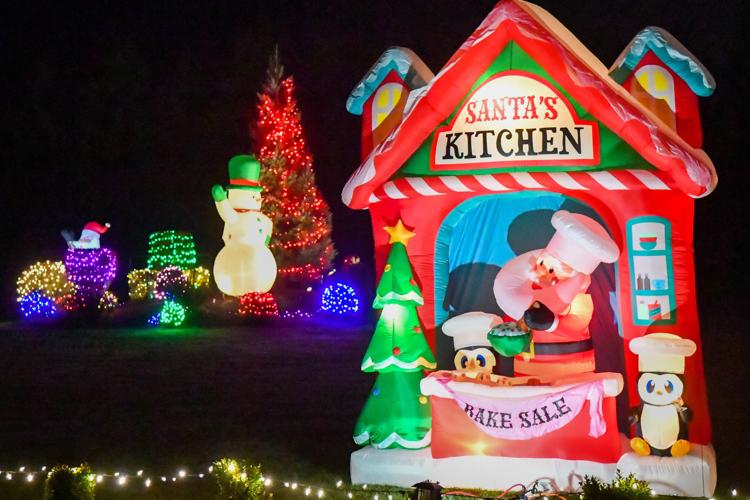 Brain freeze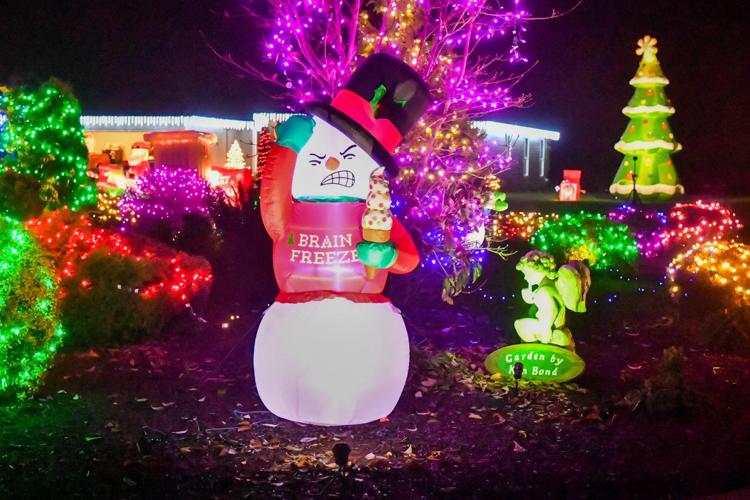 Wilma Raines laughs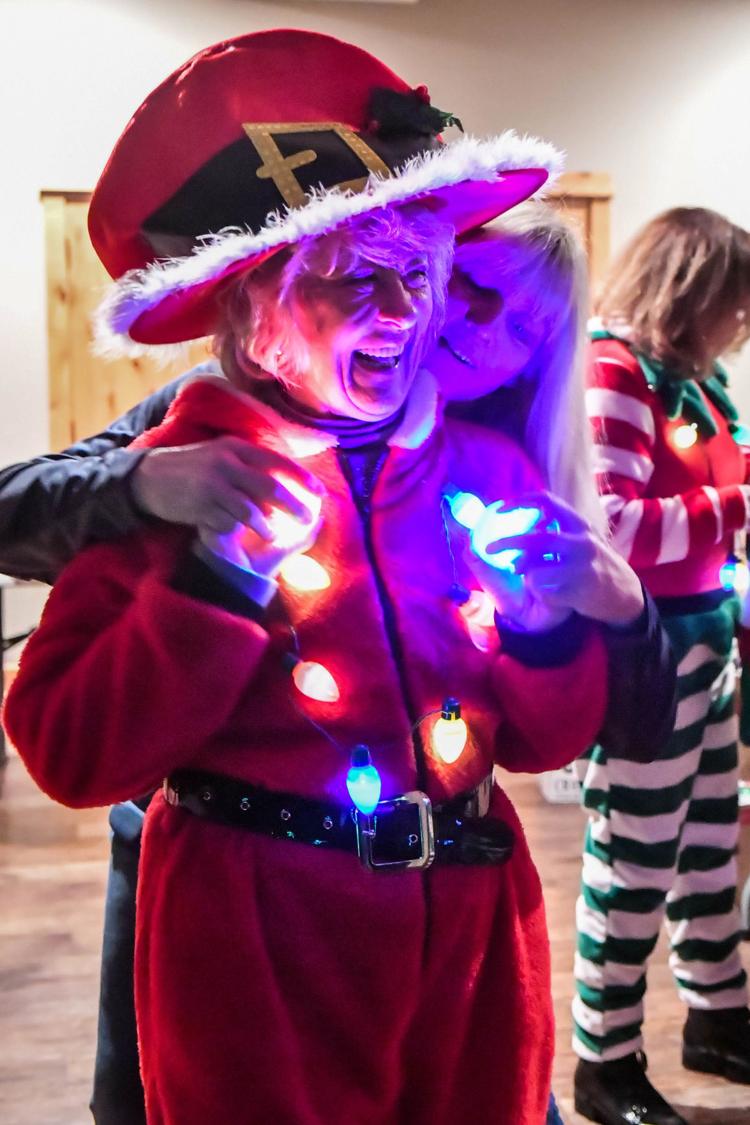 The Bonds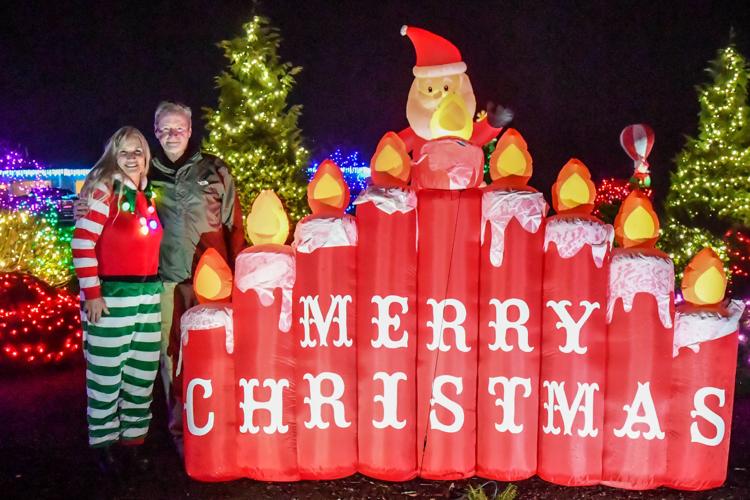 Michann and Wilma
Ken Bond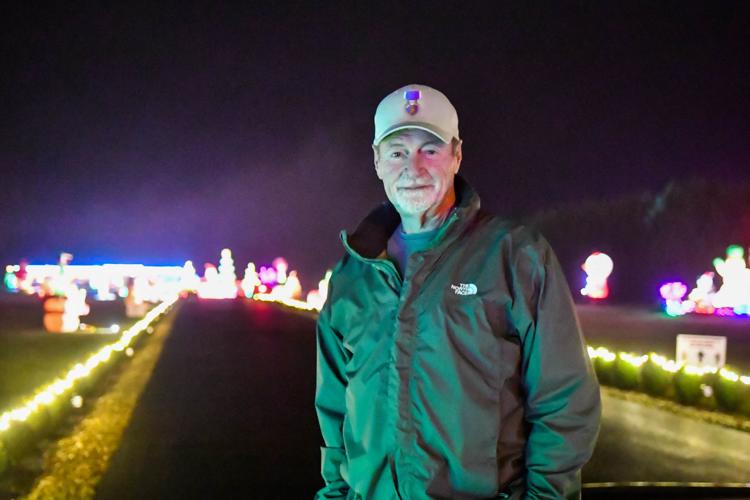 Get local news delivered to your inbox!
Subscribe to our Daily Headlines newsletter.