As the dust continues to settle from the state's last-minute budget deal, Superintendent of Public Instruction Chris Reykdal said he would give the Legislature a "high-B or A-minus" for its new plan to fund K-12 public education.
Reykdal, whose lengthy resume includes three years as a history teacher at Mark Morris High School, was back in town Monday for a lunch at Teri's Restaurant sponsored by the Longview-Kelso Chamber of Commerce.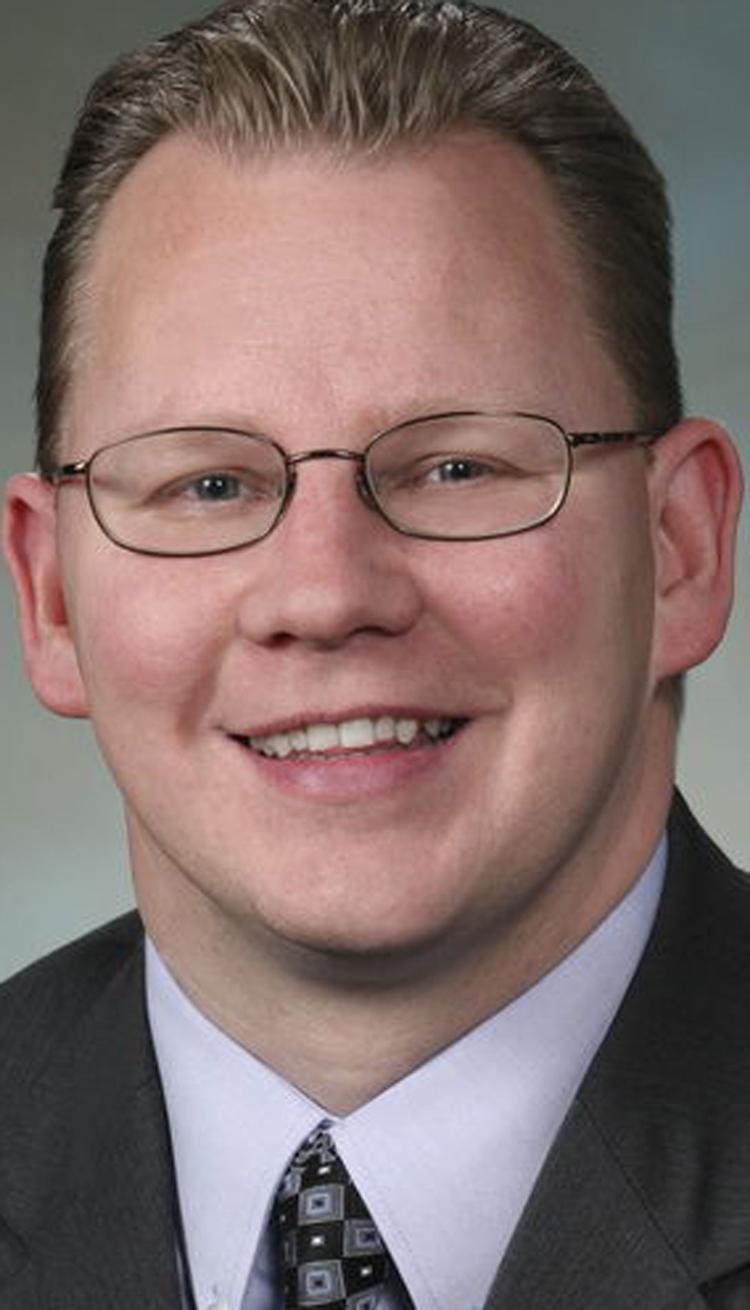 In his remarks, the state's top education official said the Legislature's bold new education funding plan is just one part of a three-part "perfect storm" that he sees brewing for education in Washington.
One of the primary features of the plan is a "levy swap," which will increase the amount of money people pay in state property taxes but lower and cap local school levies. While most counties in the state will see property taxes go down under the plan, property-rich regions like King, Snohomish and Pierce counties will pay more.
"I always said that needs to be part of the solution," Reykdal said. "You can't have an equitably-funded system that has people in Pacific County paying $4 per $1,000 [of assessed value]."
Some education advocacy groups and the Washington Education Association, which represents teachers in collective bargaining negotiations, have argued that the plan will not satisfy a 2012 state Supreme Court ruling.
In that that ruling, known as the McCleary decision, justices held that the Legislature was violating its constitutional duty by failing to fully fund K-12 public education.
Reykdal said that there's room for disagreement about whether the state's plan to add an additional $7.3 billion over the next four years to its K-12 education budget will meet the court's Sept. 1, 2018 deadline to comply with its ruling. Because local property taxes are capped under the plan, resulting in a loss of about $3 billion, net new K-12 spending will total between $1.25 billion and $1.5 billion per year.
"Our perspective at OSPI is I think the Legislature met their objective," Reykdal said. "By and large, you can argue on whether or not over the next three or four years it's going to work for the court."
Reykdal said the court could retain jurisdiction over the case for the next four years to ensure the Legislature meets its obligation.
Reykdal said the second aspect of the perfect storm he sees is to move Washington away from No Child Left Behind, a 15-year-old federal law that relied on test scores to label schools as failing. This ultimately punished a large number schools with long histories of multi-generational poverty, he said.
In September, Washington will submit a new plan to the federal government as part of the "Every Student Succeeds Act," or ESSA, which replaces No Child Left Behind.
The law, co-sponsored by Sen. Patty Murray of Washington, creates a new federal accountability system that gives states and local school districts more flexibility.
Reykdal said OSPI has nearly finished work on a statewide achievement index based on research-based accountability metrics. Parents will be able to use a dashboard to look at how specific learning groups fare at local schools; districts will be able to use the data in their school improvement plans.
"You'll be able to say this is a great school on balance, but boy do they really struggle on mathematics assessments for Latino students — what's going on there?" Reykdal said.
"It's not about failing or punishment," he said. Reykdal said OSPI will use the data and a research-based approach to help schools overcome their unique challenges.
The final part of Reykdal's perfect storm is to encourage school districts to create new career pathways for high school students that allow them to gain real technical skills through apprenticeships while also earning credits toward graduation.
Using Switzerland as an example, Reykdal noted that Swiss industry formally invests 1 percent of gross revenues into technical training programs. This has resulted in roughly 70 percent of Swiss students working toward industry-recognized credentials and certificates by the age of 15, he said.
"This is what the rest of the world has moved right past us on," Reykdal said.
On Friday, Gov. Jay Inslee signed a new law that will allow districts to create alternative ways for students to meet graduation requirements.
But it wasn't all praise for the state's new education plan.
When asked about a new three-tier regionalization model for the state's teacher salary structure, Reykdal conceded that the new formula could hamper Longview and Kelso's ability to attract teachers. Under the new model, teacher pay will be tied to the median home price within a 15-mile circle of a school. That will give more incentive for teachers to pursue jobs at schools in places like Vancouver, which gets to include Portland in its radius, while disadvantaging areas that have lower property values.
Reykdal said some adjustments may need to be made to the model, which could include a 6-percent, 12-percent or 18-percent bump in pay after the formula is applied.