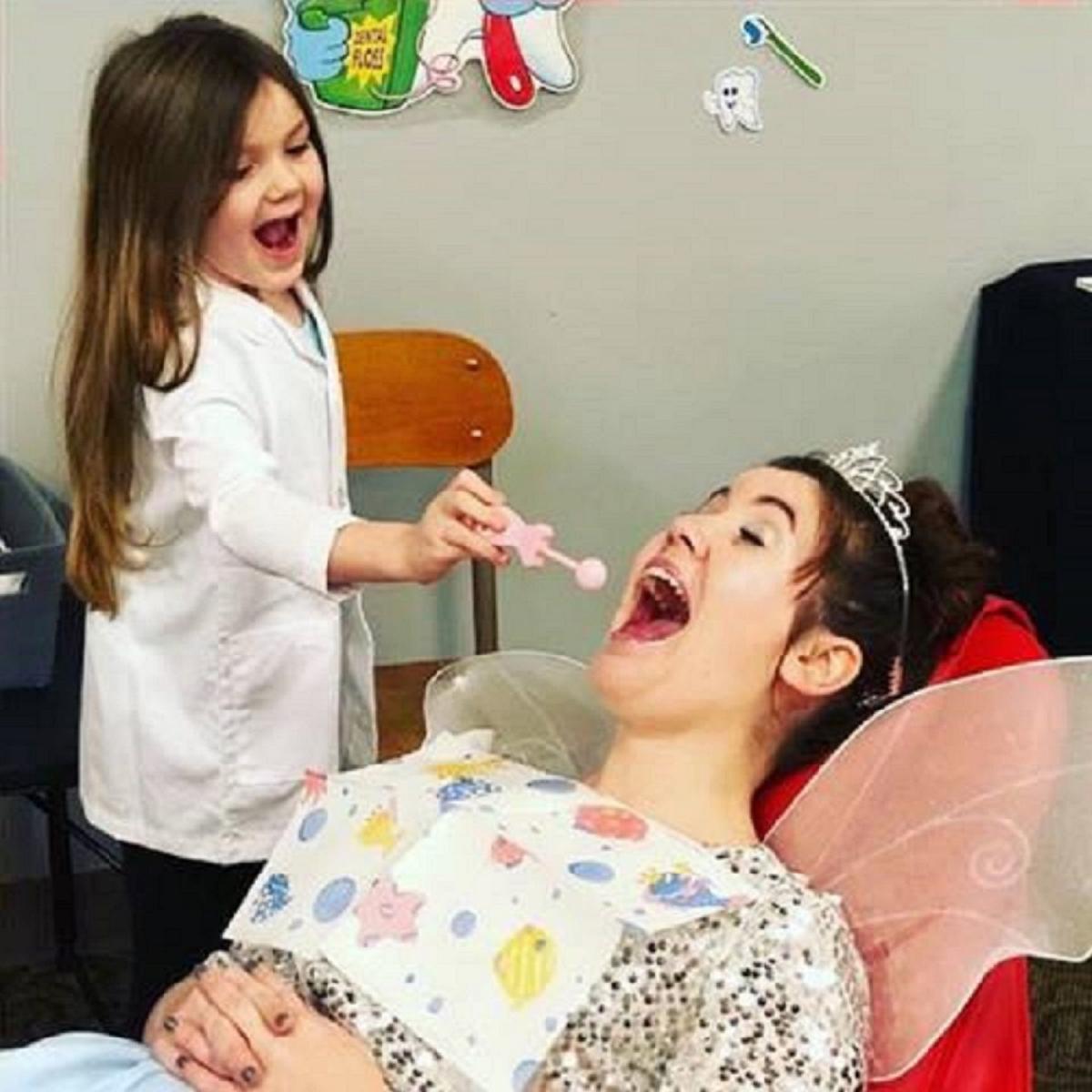 A new exhibit at the Children's Discovery Museum at Kelso's Three Rivers Mall aims to teach children about oral health — and help them become more comfortable visiting the dentist.
The dental exhibit opened Sunday with a Kelso Longview Chamber of Commerce ribbon cutting and a visit from the Tooth Fairy.
The museum partnered with Happy Kids Dentistry and Orthodontics over the last six months to put together the exhibit, Museum Executive Director Dawn Morgan said.
The setup features a small dental chair, toy tools and dental health books. Children can dress up in lab coats or scrubs. The exhibit also includes stuffed animals with big teeth and an oversize toothbrush children can use to practice brushing. Morgan said it expands on the museum's existing medical exhibit.
Besides teaching children about dental health, Morgan said the exhibit also helps introduce them to the dentist's office and what to expect during a visit.
"A lot of kids can be afraid to go to the dentist," Morgan said. "Having that (exhibit) can get kids familiar and feeling comfortable with sitting in the chair."
Brittany Cole with Happy Kids Dentistry said the exhibit fits in with the clinic's goal to encourage good oral health and help make the dental scene "less scary and more fun." Cole said Happy Kids knew Morgan wanted to add a dental exhibit and partnered with the museum to make it happen.
"We wanted to provide something fun for kids to remind them of good oral health where they could play and practice," Cole said.
Morgan said often children don't go to dentist unless there is a problem. If a child's first visit to the dentist is to get a cavity filled it can be a lot scarier than a simple cleaning, she said. Morgan said she hopes the exhibit can get children into good dental habits before a problem like a cavity develops.
"We hope to circumvent that by children having a positive experience at the museum before even going to the dentist," Morgan said.
The exhibit is a permanent addition to the museum, one Morgan said she hopes to expand on. She said she is looking into working with a local art class to create a large papier-mache tooth or something similar.
"I think it's going to be a lot of fun and I think kids will enjoy it," Morgan said.