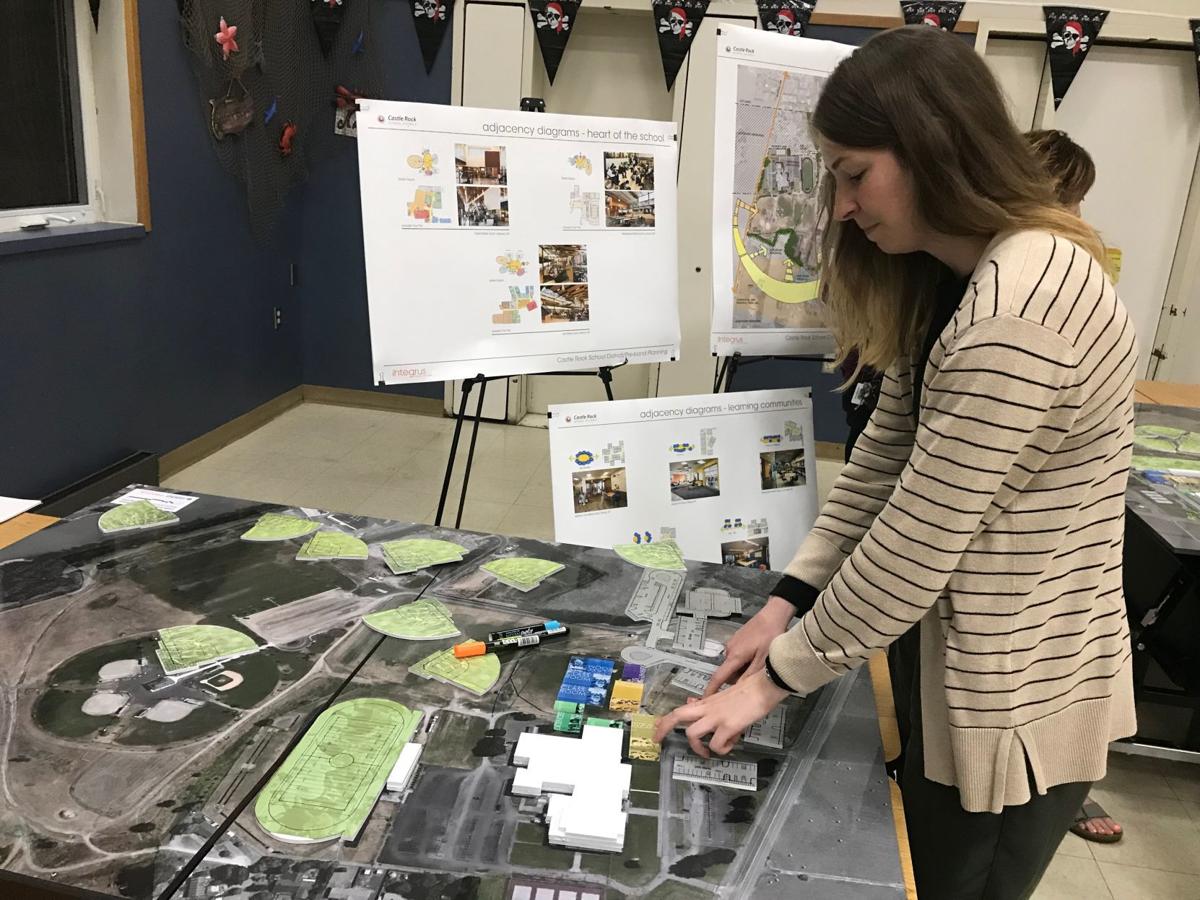 In its third attempt to pass a facility bond, Castle Rock School District is preparing a $34.7 million measure to build a new middle school and fund maintenance and upgrades at the elementary school.
The measure, which is about $8 million less than the district's previous attempts, will appear on ballots in a special election in February.
"The emphasis on going with a lower number is to put less burden on the taxpayers," said Jessica Lakey, chair of the district's facility advisory committee.
The $42.4 million measures that ran in April 2018 and November 2018 elections fell well short of the 60% supermajority approval rating needed to pass a bond. In the second election, the approval rating dropped almost 10 percentage points, earning only 47% "yes" votes.
Early estimates predict the new bond would cost voters about $1.70 per $1,000 of assessed property value, or about $425 annually on a $250,000 home over 21 years. That's about $260 less per year on a $250,000 home than the previous measures would have cost.
District officials also expect to get about $15 million in state match, which would bring the total amount available for construction projects to $50 million. A cost breakdown for individual project was not immediately available last week.
To "shave off" costs from the last bond, the district decided to abandon previous plans to renovate the high school. That was a secondary focus of the first two bond proposals, which also would have built a new middle school and provided some upgrades at the elementary school.
Instead, this bond will focus on creating "shared spaces" in the middle school building that high school students can also use. For example, the two schools could share a cafeteria, library or science labs, Lakey said.
"While we aren't going to touch the high school building itself, (shared spaces are) something we are wanting high schoolers and the community to be able to use," Lakey said.
Superintendent Ryan Greene said the district is also creating a "long-term plan" to update the high school, including the possibility of seeking another bond in 2026 or 2032 for that purpose.
"It's not just about a one-fix middle school. We need to upgrade our facilities, and that includes every building, so having conversations about 2026 and 2032 … are great opportunities for us to be able to talk about this," Greene said.
At nearly 70 years old, the middle school is one of the oldest buildings in the district and well on its way to exceeding capacity limits. Already the district is planning to add two or three portables at the middle school next year to accommodate a sharp rise in student population, Greene said.
"We have a 7.5% growth (rate) in our school district because people want to live here. ... but when you add that many kids, you have to keep up with the growth and find a way to put your district in a situation where the school systems are adequate for the growth," he said.
The district also wants the bond to update its elementary school with maintenance projects, such as roofing repairs or HVAC replacements. Most of the maintenance projects are planned for the intermediate school wing that houses third, fourth and fifth grades. That portion of the building is older and has greater needs, Greene said.
He noted that the primary wing for kindergarten, first and second grades was updated more recently with the district's last successful bond, which passed almost 20 years ago. Payments on that measure concluded in 2010.
The district's facility advisory committee hosted a "pre-bond" information session Wednesday to offer an early look at the bond to voters. Nearly 80 people attended, Greene said.
"I think the community turned out really well for this thing because I think — and I heard people say this — it is the most transparent we've been as far as the bond and we we are doing with it," Greene said. "When you hear those comments, you feel really good about what we are doing … and you hope that's enough to get the supermajority."
Get local news delivered to your inbox!
Subscribe to our Daily Headlines newsletter.