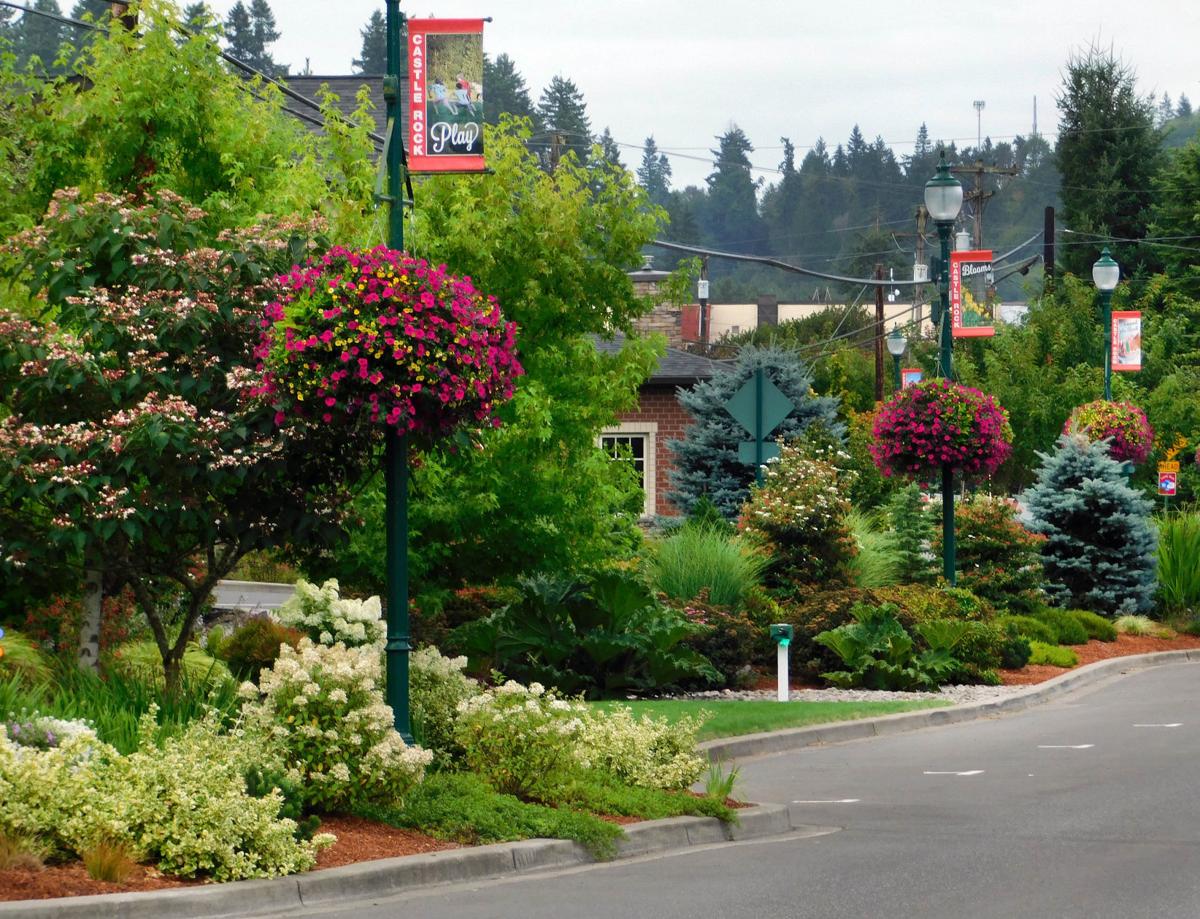 After years of work, transforming downtown Castle Rock with overflowing flower baskets and neat landscaping, the city was recently ranked best in the nation for flowers by the America in Bloom beautification contest.
The city was awarded the Ball Horticultural Company outstanding achievement award for flowers last week at a national conference in St. Charles, Ill., said Nancy Chennault, volunteer coordinator with Castle Rock Blooms. The city also won first place in the video contest.
"To win the outstanding achievement for the best in the nation was very gratifying," Chennault said. "It's been a coveted award for a long time. We've worked hard to be nominated."
Over the past eight years that Castle Rock has been enrolled in the America in Bloom program, Chennault said the city has won several first place awards among similarly sized cities. And it placed in the top three nationwide previously in various categories, but this is the first time they've come in first in the nation.
Chennault said she's overwhelmed with gratitude and very satisfied with the results.
"I'm very proud of the bloom team, and the city, and everyone who contributes," Chennault said. "It's a team effort, that's for sure."
You have free articles remaining.
As for the video contest, this is Castle Rock's third win, Chennault said. As it's a people's choice award, she said it was the outpouring of community support, paired with the hard work of video producer and team volunteer Della Franklin, that has consistently propelled Castle Rock to first place.
"It's just been overwhelming, the amount of organizations that have forwarded it or shared it," Chennault said.
The first-place prize in the video category is $1,500, which Chennault said the nonprofit will use to purchase plant supplies and continue to improve the program, and the city.
"We always make sure we make some advances for next year that will be worthy of another video," Chennault said.
Cities are judged on seven different categories, which include community vitality, flowers, landscaped areas, environmental efforts, urban forestry, celebrating heritage and overall impression.
This year, Castle Rock was also ranked in the top three in the nation for outstanding achievement in community involvement and best use of containers in landscapes, Chennault said.
Chennault said all of the participating cities get an extensive report at the end of the judging. The Castle Rock team uses those reports to help guide future improvements, and that they're already looking forward to next year, she said.
"I'm working with an incredible group of volunteers and city staff and leaders that are all invested in making sure Castle Rock grows and thrives," Chennault said. "And that's what happening, so it's very good to see."