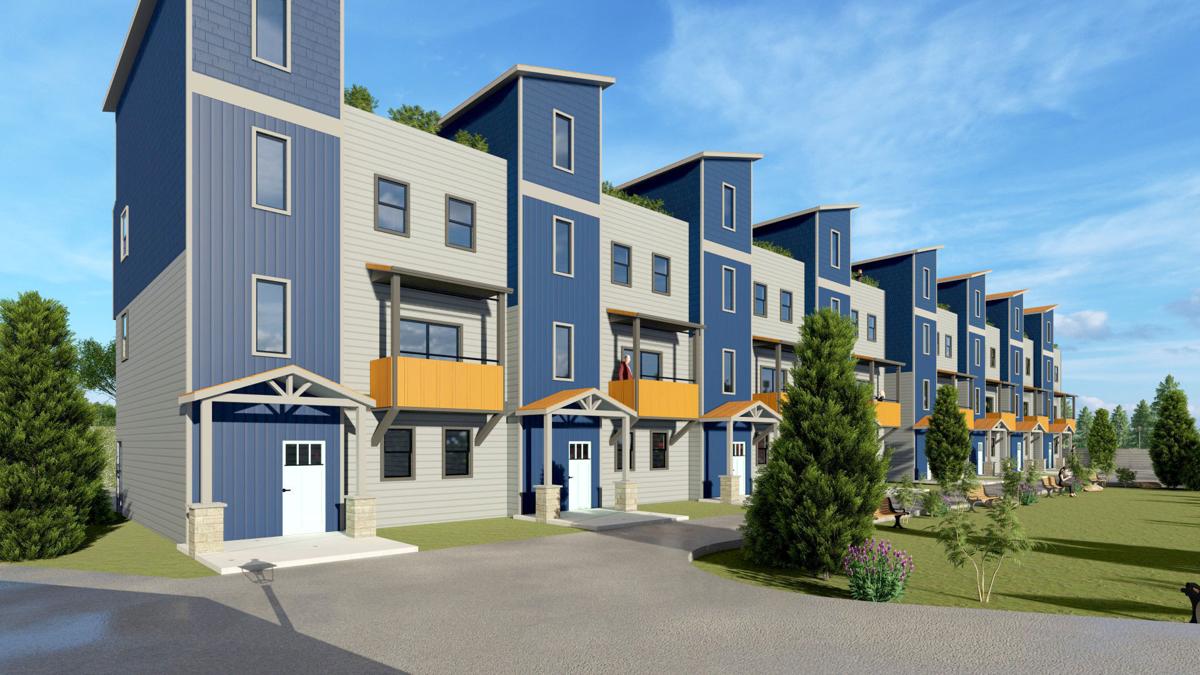 A Castle Rock High School graduate is developing an eight-unit condominium on the Cowlitz River in Castle Rock.
Each unit will include four floors and cost about $538,000. Construction has not yet been permitted.
Two condos "are spoken for," said developer Mike Vorse, including one for himself.
Vorse, who owns the Kelso printing company Minuteman Press, said he hopes to break ground this summer. He said the buildout would take about 10 months.
The site is located near Riverfront Trail trailhead and is about three blocks from downtown Castle Rock.
Each unit includes a cylindrical, translucent elevator Vorse said is large enough "for a wheelchair and a couple of people" and will provide views of the river. The units' large windows will include powered blinds.
The first floor of each unit will include an "oversized" two-car garage, he said.
The second and third floors include 1,958 square feet of heated space.
The master bedroom and a balcony overlooking Gateway Park will be on the second floor. Open-concept living and dining rooms will be located on the third floor.
Support local news coverage and the people who report it by subscribing to The Daily News.
The fourth floor is the roof, which has a 600-square-foot deck. Vorse said residents can place a hot tub, garden or natural gas fire pit on the roof and view the Cowlitz River.
Units include security cameras and sprinklers.
He said he picked the site about four years ago, and cleared the space last fall.
For the last decade, The Stripper Antiques owner Tracy Laurinat has planted flowers on city property across the street from his Allen Street b…
He said he is building units "for an older crowd." Vorse was inspired to build a home that could accommodate someone as they age or become disabled after his brother suffered a stroke.
"If that happens to me, I want to end up in a place I want to be," he said.
Vorse said he could not find local one-floor properties with a nice view, so he decided to develop the site in his hometown.
With an overwhelming show of support from local, regional and international followers, Castle Rock floral boosters won an annual America in Bl…
Vorse graduated from Castle Rock High School in 1975 and compared the quaint city to "something out of a Hallmark movie."
Keller Williams Realty Real Estate Agent Sheri Evald, who also lives in Castle Rock, said the condos will be a unique addition to the city.
"I don't think we have anything like this out here," she said.
First-time home buyer Stacie Wishard started her house hunt with her boyfriend about a year ago, launching the first step in building a future…