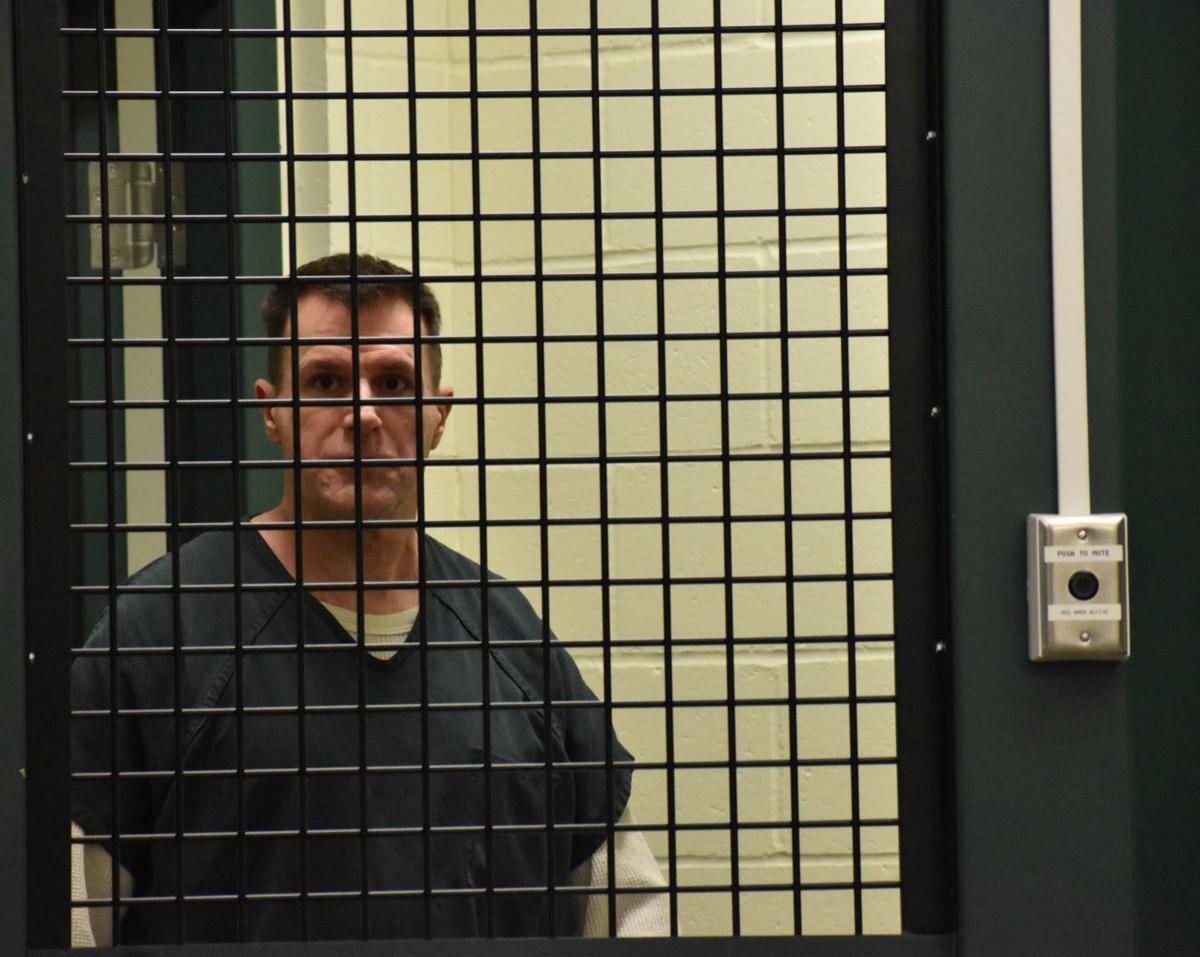 A Castle Rock man was sentenced to 10 years in prison Wednesday in a case where the 17-year-old victim told police he injected her with methamphetamine before filming himself having sex with her.
The judge lamented that the law prevented him from sentencing Keith Zigler, 48, to an even longer sentence.
Zigler pleaded guilty last month to delivering methamphetamine and second-degree possession of child pornography. Cowlitz County Sheriff's deputies arrested him and his girlfriend in January on unrelated warrants, according to police records. Inside their trailer, they found methamphetamine and other drug paraphernalia that Zigler said belonged to him.
Zigler allowed deputies to search an online storage account where he kept a pornographic film of the 17-year-old victim.
"The troubling part of this case, your honor, is ... the defendant shows absolutely zero remorse for his conduct, ... only simply that he got caught," prosecutor Sean Brittain said in Cowlitz County Superior Court Wednesday.
Brittain said Zigler, in a pre-sentence investigation, said he had repeated encounters with the victim and knew the victim was above the age of consent (16). Zigler claimed the victim was a consenting partner and said the recordings exonerated him by showing that the sexual encounters were not rape.
Cowlitz County Prosecutor Ryan Jurvakainen said his office did not pursue rape charges because ultimately, the evidence, including the video evidence, wasn't sufficient to establish that a rape occurred.
"Obviously ... (it is a) horrible circumstance, horrible fact pattern, but we're also fortunate that these circumstances came to light," Jurvakainen said. "These are fact patters that are the very ugly side of the drug world ... unfortunately a lot of these situations go unreported."
Speaking to the court, Zigler said he was remorseful."I want to apologize to the court, your honor," Zigler told Judge Stephen Warning. "I'm broken right now. Just trying to get fixed. I understand I did wrong."
In addition to his prison sentence, Zigler will also serve three years on probation and will have to register as a sex offender.
Zigler was previously charged with five counts of delivering drugs to a minor, sexual exploitation of a minor, and two counts of drug possession, but those charges were reduced under a plea deal. Jurvakainen pointed out that the maximum standard sentence Zigler could have received in the case either way was 10 years.
He also said that Zigler's charges were amended based on the limited evidence prosecutors had of the drug delivery charges. They were based on the video evidence and witness statements, which meant authorities had no way of testing for drugs after the fact. And the victim did not want to testify at trial, he said.
"She didn't want to participate in the case," Jurvakainen said. "Understandably so, you have a 17-year-old as the victim of crimes with this defendant. ... Part of the resolution was to allow her the ability to move on without participating in the court process, which I can understand would be very traumatic and difficult."
Get local news delivered to your inbox!
Subscribe to our Daily Headlines newsletter.