CASTLE ROCK — Shelley Martin has been baking in Castle Rock and surrounding areas for more than three quarters of her life.
That's nearly four dozen in baker years.
Like the precise ingredients of a cake or bread, leaving Martin out of her Huntington Avenue shop will change the entire business's makeup.
CASTLE ROCK — Such a deal, in such a difficult time.
From 2-4 p.m., Saturday, the community is invited to Castle Rock Bakery & Espresso for cake and goodbyes, as Martin hangs up her apron and closes the door on her roughly 18-year-old business.
Baked goods
Martin started her career at age 14, cashiering, then cake decorating for Huson's Bakery in Castle Rock.
It was the owners of the now closed Huson's Bakery that passed down the iconic cream horn recipe Martin still uses today.
Typically, whipped cream is stuffed in dough to make cream horns, she said, but at Castle Rock Bakery & Espresso, a buttercream swirl is piped into sugar-coated pastries.
The 118-acre Castle Rock Landing on the Cowlitz development is being proposed by Battle Ground-based Compass Group, LLC in southern Castle Rock. The land is between the BNSF rail line and Salmon Creek to the east, the Cowlitz River to the west and Timberline Church to the north.
Good luck buying one now the word is out Martin is retiring and her Huntington Avenue shop is up for sale.
"It's insanely busy," said Kaitlyn Meyers, Martin's 15-year-old granddaughter who, like most in the family, doubles as staff.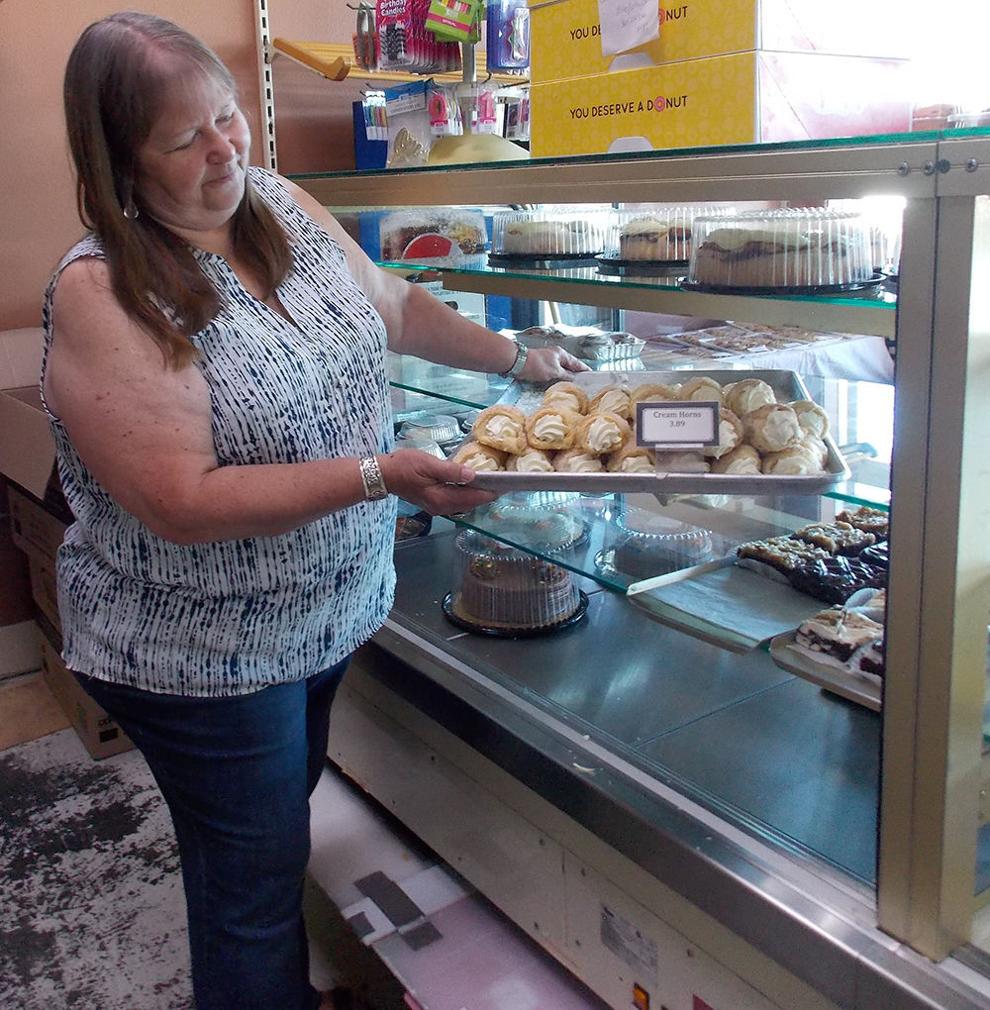 Customers buy cream horns by the dozens, Kaitlyn said. They've even shipped an order roughly 150 miles to Yakima, according to Martin's daughter Angie Meyers. The demand is understandable, she said.
"You can't get them anywhere else," Angie said.
Family help
With the shop's maple bars, German chocolate brownies and sugar cookies flying off the shelves, family members have dusted off their aprons and jumped back behind the pastry case.
CASTLE ROCK — City officials here have temporarily reduced red tape faced by developers seeking to build large, mixed-use properties and put i…
Martin's children — Angie Meyers, Holly Terry and Greg Parkison — have worked in the shop throughout the years.
Like his mother, Parkison started working at the bakery at age 14. By 17, he persuaded his girlfriend Erin to join the team, before he married her years later.
Martin's grandkids followed after. Kaitlyn Meyers decorates cookies, her 16-year-old brother Kasen already has a year under his belt. Everyone in the family pitches in, Angie said.
"Technically, Lukas did too, he just wasn't born yet," she said about Terry's newborn, who was behind the counter while still in the womb.
The shop
Martin poured her blood, sweat and sugar in the Castle Rock bakery kitchen for nearly 18 years, whipping up her shop's roughly 80 different baked goods — all equally tasty.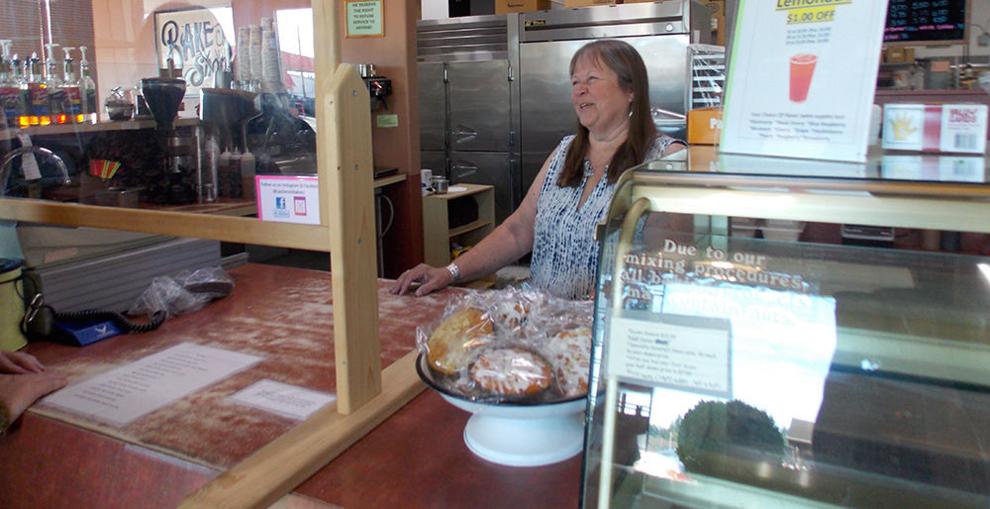 "I don't make anything I don't like," she said.
She approached the previous owners around 2003, hoping to purchase the shop after her then current employer — a local grocery named TOP Food and Drug — transferred the Castle Rock native roughly 80 miles south.
The then owners bit on the offer — and eventually, so did customers.
The bakery created a "sense of community," Martin said. Staff have decorated wedding cakes for parents, then their kids. The crew installed a plaque in the memory of a loyal customer, who frequented the shop every day for coffee, before he passed away.
Customers are an extension of Martin's clan, Angie Meyers said.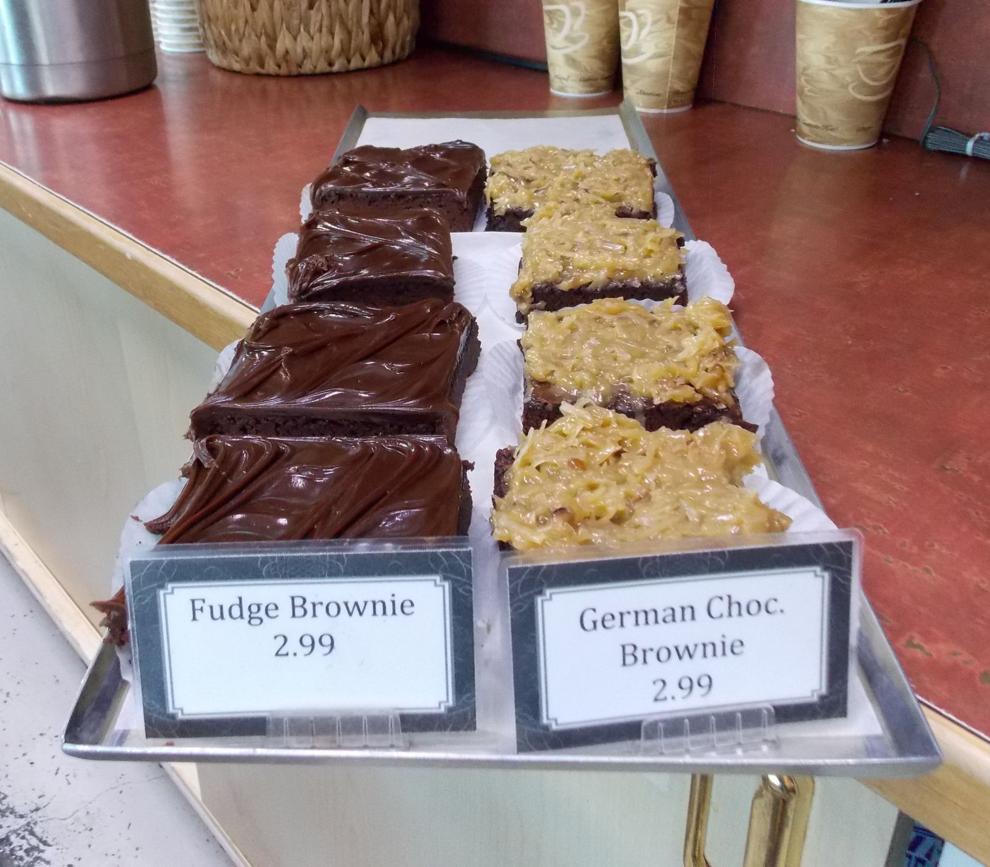 "They become part of our family too," she said.
Family is also the reason Martin is retiring. She wants to spend more time with her husband Brian, children and grandchildren. She also plans to bake for them, on a smaller scale than at the shop, with smaller messes, she said.
"I still enjoy it," she said. "It'll be just for fun."