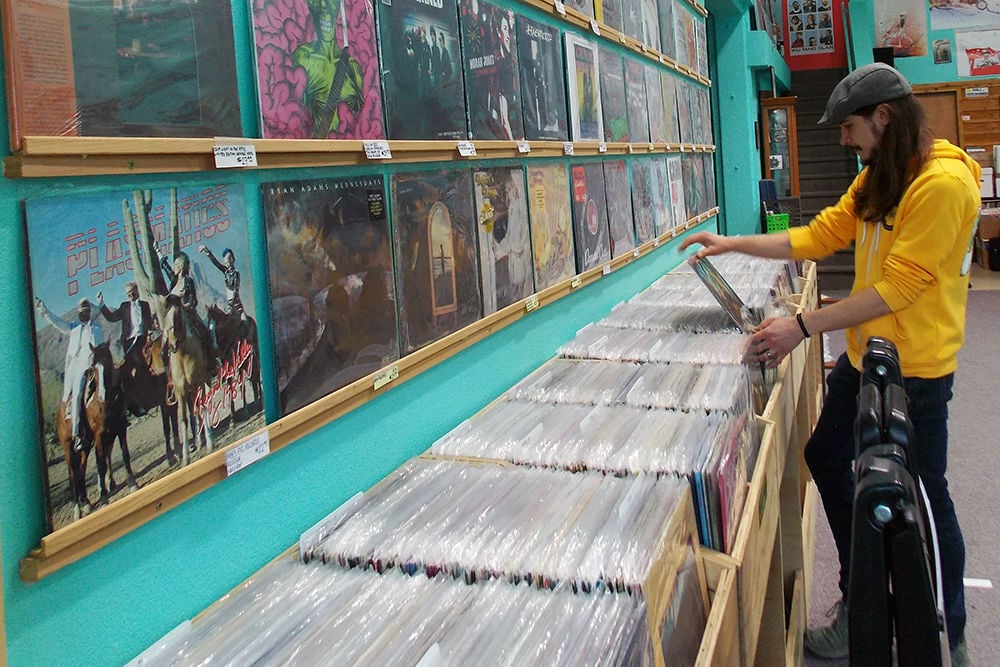 A city sandwiched between two popular indie music scenes has few live music venues, or places to buy records, CDs or cassettes outside of big-box retailers.
Tyler Wilson is hoping to change that.
Portland and Seattle are known as breeding grounds for new musicians and genres, but Wilson is planting the seeds for local indie music in the middle.
"Longview seemed like it needed a record store," he said.
Music scene
The Vancouver transplant opened Stash Records on Commerce Avenue in August 2020 to sell used and new records, CDs and cassettes, as well as vintage high-end speakers. Like all good record stores, a community followed.
"There is a purposeful sense of community you feel in Longview that you don't get in Vancouver or Portland," Wilson said.
Wilson has held two live shows featuring Longview indie artists, and plans to hold more free, all-age shows inside the 1,300 square-foot store.
Erik Nordin sings and plays guitar for Rosetan — an indie-folk trio formed of Mark Morris and Kelso high school graduates. Nordin said the band struggles to find local venues to perform their original ethereal jams where they aren't part of "dinner service" or expected to play '80s covers.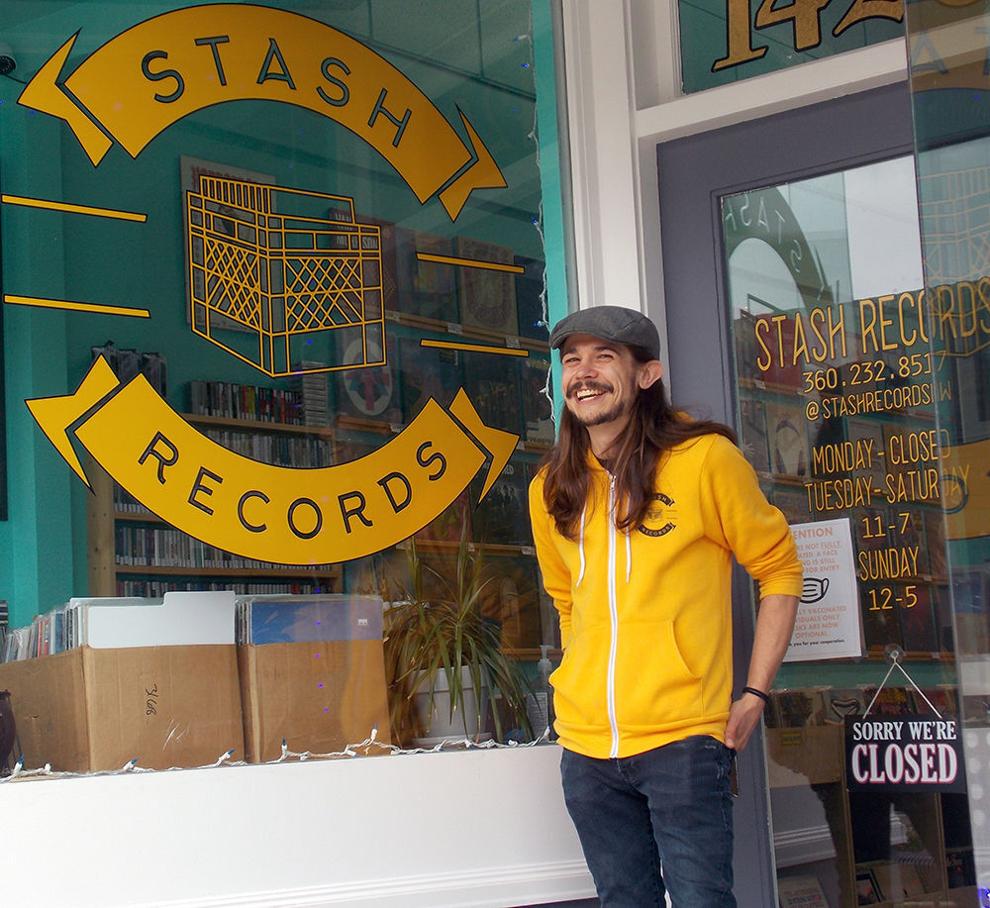 At Stash Records, Rosetan played their own songs alongside other Longview artists, met locals interested in similar sounds and scheduled a performance with a visiting Seattle record store owner. Those, he said, are the groundworks to a budding music scene.
"It's been a long time since live music was around in Longview," Nordin said. "I've never met a business owner that was so down for a cause. Tyler gets its."
Record store
Wilson's love for vinyl began as a teen during the early 2000s, in an era when he said "vinyl was dead." His stepfather passed down his aging record collection of KISS, Rush and jazz fusion artists to the 16-year-old, who quickly took a preference to the discs housed in unique artwork, played on devices capable of hearing raw notes.
There is no set price for the service. Haase and Joplin said they give clients quotes based on the kind of event, number of people and other factors.
The pandemic's tragedies inspired Wilson to take control of his life, leaving his Vancouver desk job for his wife, Courtney's, hometown of Longview, and opening their dream record store together.
Today, they receive new record albums about twice a week, ranging from pop hits such as Olivia Rodrigo's Sour to Oakland garage punk quartet Shannon and the Clams' Year of the Spider. The store purchases records, and allows people to trade their discs for new or old albums.
Within the last week, the store started selling vintage stereos and receivers, from companies such Kenwood, Sansubuddini and Wharfedale. The silver-faced equipment and light-up dials add to the experience of listening to music with tangible devices, Wilson said, as opposed to streaming services that allow listeners access to songs, but not ownership or physical copies.
Wilson enjoys the experience of what he calls "intentional listening" — playing album tracks in the order artists intended, hooking up high fidelity sound systems to hear each note and looking at the album artwork specifically made for the music. Mostly, he said, picking albums is all about your preferences.
"If it sounds good, play it," Wilson said.
Talking Business is a series featuring local new or expanded businesses and prints every Tuesday. The series was suspended during the pandemic and recently restarted.
Contact Daily News reporter Hayley Day at 360-577-2541 or hday@tdn.com for possible inclusion in the series.