Chocolate lovers soon will be able to take a peek at how Cacao Kingdom takes beans to bars.
Owners Nathan Rogers and Liora Eko-Rogers are chipping away at turning the walls of their workspace in the Three Rivers Mall into windows, so shoppers can watch the days-long process of making chocolate from scratch.
While they're looking forward, Rogers said it's been a challenging year. The Rainier residents opened the storefront in the mall just before Thanksgiving 2020 after starting the chocolate business in 2019.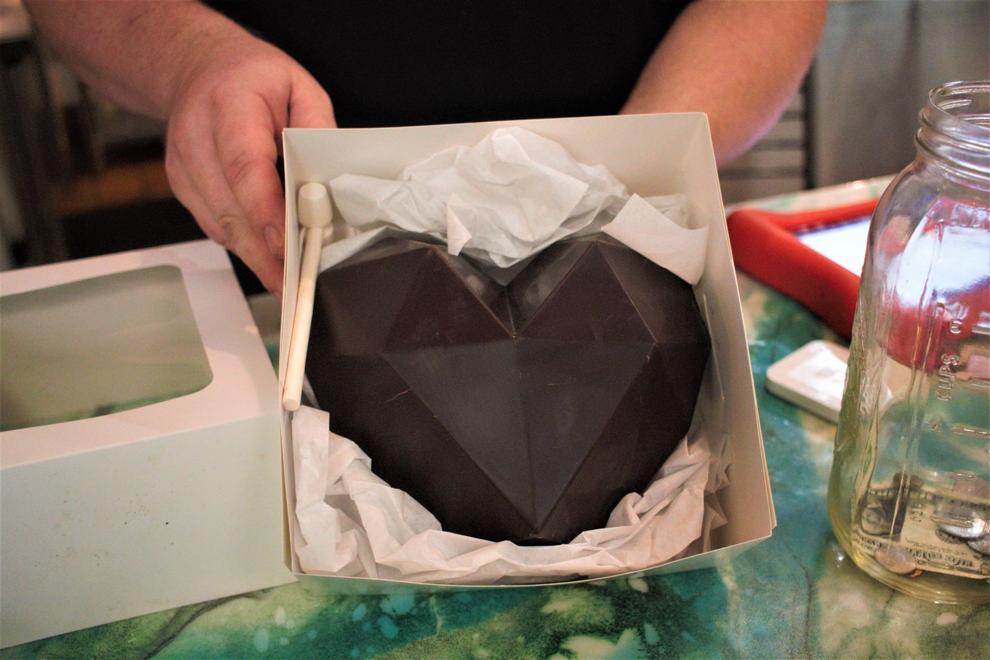 "Opening up in COVID was hard," Rogers said, and while there was a steady stream of customers Friday afternoon, he said it tends to ebb and flow.
"We're trying to bring life back to the mall, but there's still a perception that there's nothing there," Rogers said.
Paired with rumors about anchor stores leaving or the mall being sold and torn down, all of which have "been proven false a number of times," Rogers said "people get that perception so they don't come."
So far, Cacao Kingdom has relied on word-of-mouth and has not done much advertising as the family works to balance the chocolate business with Rogers' full-time work as an engineer for Intel in Hillsboro; and raising his and Eko-Rogers' three young children, who are 3, 6 and 9 years old.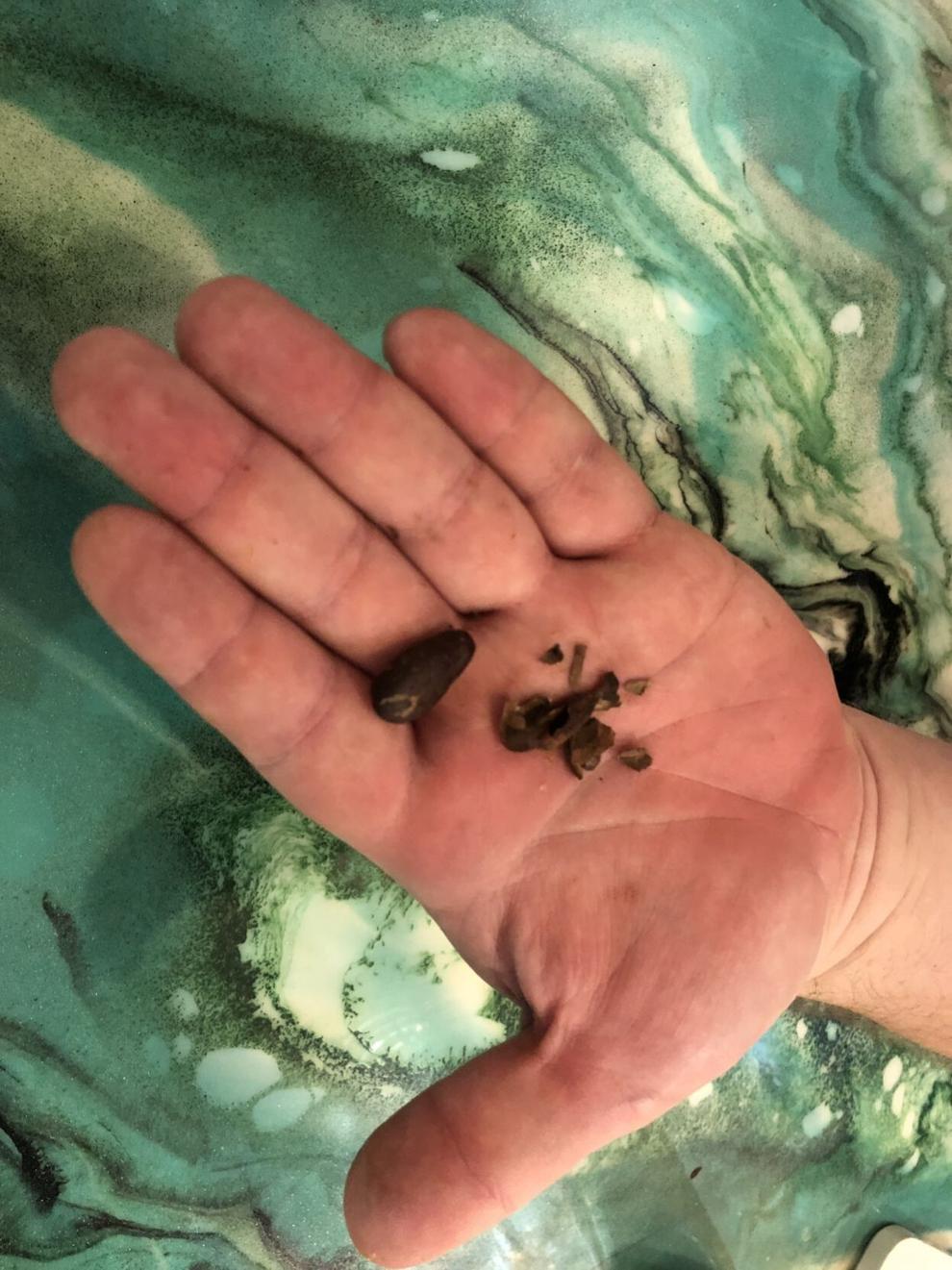 "It gets stressful sometimes," Rogers said. The chocolate business is a labor of love. It makes enough to pay its own bills, but "it's not a big driver of income for us," Rogers said.
Taking a cacao bean to a finished product takes several days of labor, Rogers said.
Beans from the Ivory Coast and Ghana are roasted in-house for about half an hour, before cooling for about 6 hours.
"That brings them down to room temperature and solidifies the coca butter," Rogers said. "Then we run them through a cracker to break them up."
After the cracker, comes another machine to separate the paper-thin husk from the bean. The husk is not edible, but Rogers said makes a good tea.
"Once we've done that, we run them through the melanger and it spins with a granite platform at the bottom and it has to grind for 36-48 hours," he said. "So it takes a couple of days, but that combines the beans, the sugar and whatever else we put in. When it comes out, it's chocolate."
Cacao Kingdom sells everything from plain chocolate bars to ones with hazelnuts, sea salt and almonds. The Rogerses also create filled chocolates with peanut butter, marshmallow or sea salt and caramel; chocolate dipped pretzels; chocolate dipped Oreos; cake pops; and holiday specials the pair dream up.
Right now, hollow chocolate piñatas are available that customers can fill with whatever they want, Rogers said. They come with a little hammer to break them open and are popular gifts, he said.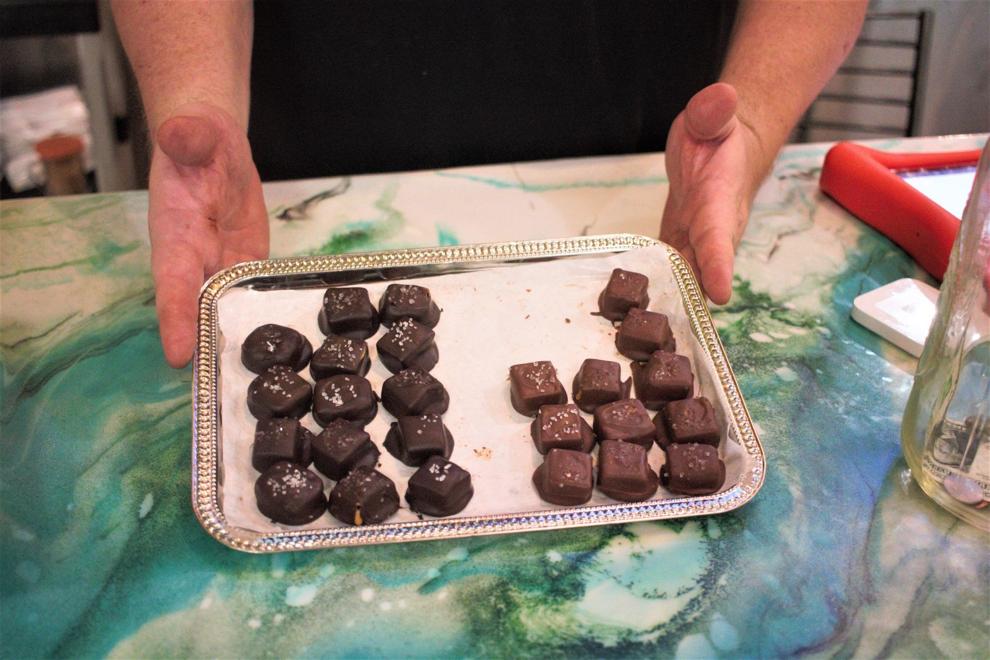 While there have been no supply chain issues with the beans themselves, Rogers said the business briefly struggled to get some of the other food items they sell when a local warehouse had to close for a COVID-19 outbreak in August.
In the storefront, some baked good like Scottish shortbread, as well as burgers, hotdogs, nachos, sandwiches, Paninis, pretzels and salads are sold. There's also a vending machine in the mall that sells their chocolate and shortbread.
Cacao Kingdom started online and at farmers markets and holiday bazaars, so Rogers said he got a lot of requests for items. The creation of new products is based on demand and people asking questions. Now, there's three kinds of dairy-free milk chocolate available as well as a line of sugar-free dark chocolate. All of their dark chocolate is vegan, Rogers said, as are the three dairy-free options.
"Going to the farmers market, we ended up spreading out in to a lot of very interesting niches and we tried to reflect that in the shop rather than having it being a narrow selection," he said.
Talking Business is a series featuring local new or expanded businesses and prints every Tuesday. The series was suspended during the pandemic and recently restarted.
Contact The Daily News at frontdoor@tdn.com for possible inclusion in the series.