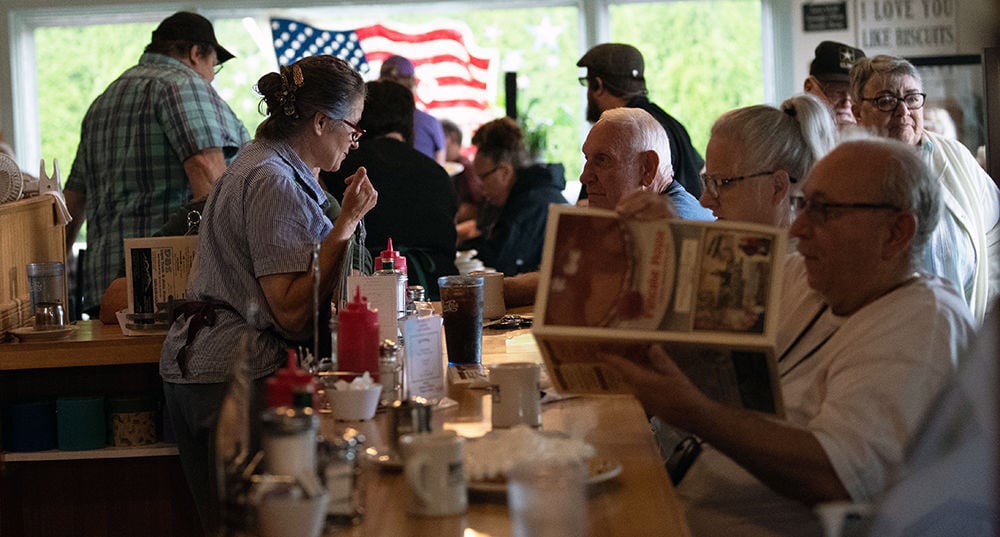 During an Aug. 19 breakfast, the Pancake House counter was lined with guests, the tables and booths were packed and a family waited in the entryway for an open spot.
But it wasn't what owner Dana Millard considered busy.
"It's slow to us," she said. "There's no line out the door."
In Longview, when longtime locals are craving a breakfast and a chat with old friends, they head to the Pancake House on California Way — in the same location, offering the same menu for nearly half a century.
At Hart-C's Steak Burger & Thai Cuisine in Longview, customers have their own language to order food.
Signature dish
Millard has been a staple at the Longview diner since she was 12 years old and her mother, Edith Klahn, bought the eatery from the previous owners in 1972. With the purchase came the diner's secret buttermilk pancake recipe — a list Millard will not share, except to disclose each fluffy cake is made with love.
The buttermilk pancake batter lays the groundwork for the diner's roll-ups — what Millard said is one of its signature dishes. The roll-ups are crepes, with a batter made of sweet cream, and stuffed with ingredients such as strawberries, apples or Swedish lingonberries. During the summer strawberry season, Millard said fresh berries are filled in three flaky crepes and topped with a swirl of whipped cream.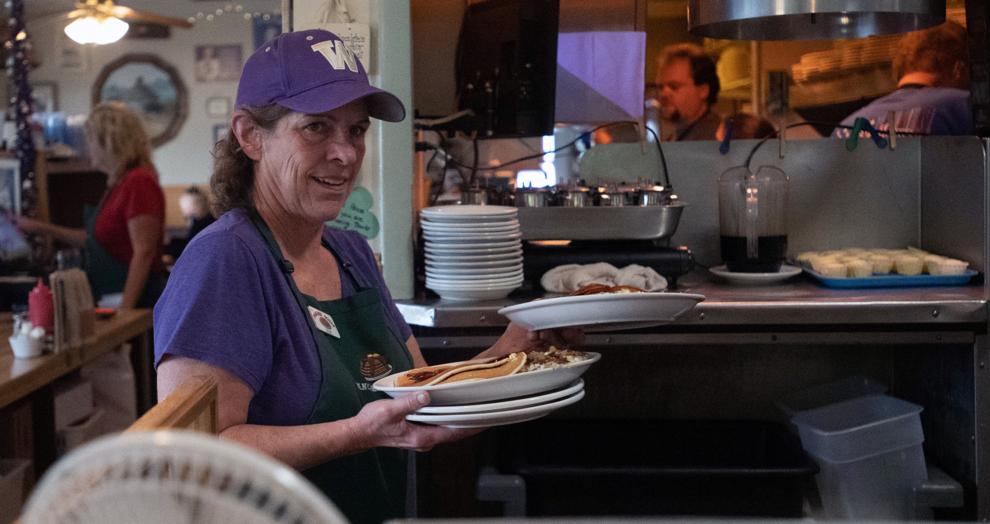 "They're just yummy, especially during the season," she said.
CASTLE ROCK — Tucked within historic downtown Castle Rock is a modern, minimalistic taproom that serves Pacific Northwest beers and elevated b…
'Friendly place'
Not much changes at the restaurant, which will celebrate 50 years of service in February. Cook Wanda Walker has manned the pancake griddle for roughly 37 years. Server Linda Hayden has been handing out Longshoreman plates — two pancakes, two eggs and a sausage patty — about a decade longer.
"It's pretty much always been a laid back, friendly place," said Hayden, who first joined the crew under Millard's mom, who passed away in 1998, and before Millard took over the business in 1993. At least two of her fellow waitresses, Hayden said she first met as babies.
When the door bell chimes, Hayden estimates she can name about three quarters of the guests who walk through. Former Cowlitz County Sheriff Les Nelson was a longtime regular before he passed away about a decade ago, she said. Then there was Pinky Matson, whose memory is commemorated by a plaque near his regular table before he died in 2018.
A city sandwiched between two popular indie music scenes has few live music venues, or places to buy records, CDs or cassettes outside of big-…
Today, Millard said at least a few dozen regulars come to the Longview breakfast staple once — if not twice — a day. About 80 guests can pack into the diner, she said, though significantly fewer cars can fit in the strip of parking lot out front.
Whether the parking lot is full or not, guests pile in. Millard estimated she goes through up to 20, 15-pound boxes of the eatery's thick-cut bacon a week, and another 12, five-gallon buckets of homemade buttermilk batter. It's not just the menu that keeps customers returning, she said, it's the staff's close relationships with the patrons.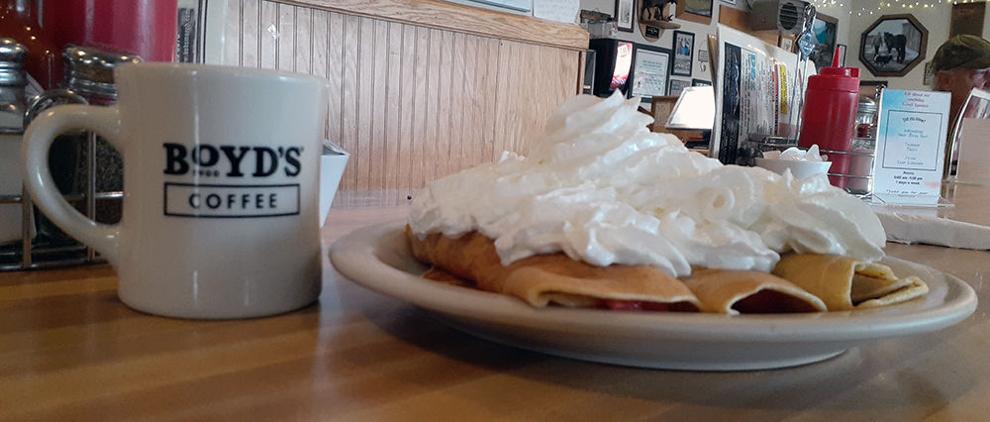 "It's the friendly service, the food," she said. "There's a family atmosphere here."
Signature Fare is a series featuring local restaurants' signature menu items and prints every other Wednesday. Contact Daily News reporter Hayley Day at 360-577-2541 or hday@tdn.com for possible inclusion in the series.