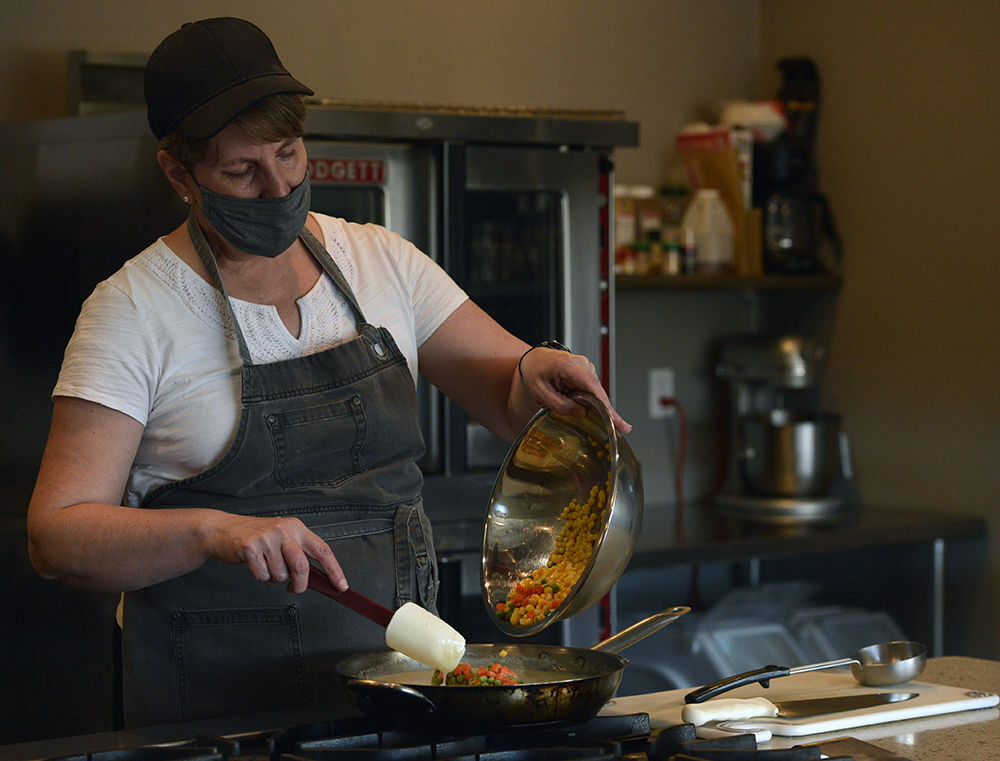 When the work day is long, the pantry is empty and children are hungry, Cathie Groesbeck said locals can rely on her to do the cooking, not them.
"We do the cooking, so you don't have to," she said.
In Longview, when longtime locals are craving a breakfast and a chat with old friends, they head to the Pancake House on California Way — in the same location, offering the same menu for nearly half a century.
Premade items
Groesbeck is a longtime personal chef who opened her first brick-and-mortar called The Gifted Kitchen in December 2019 in the former Country Village Nutrition location on Vandercook Way in Longview.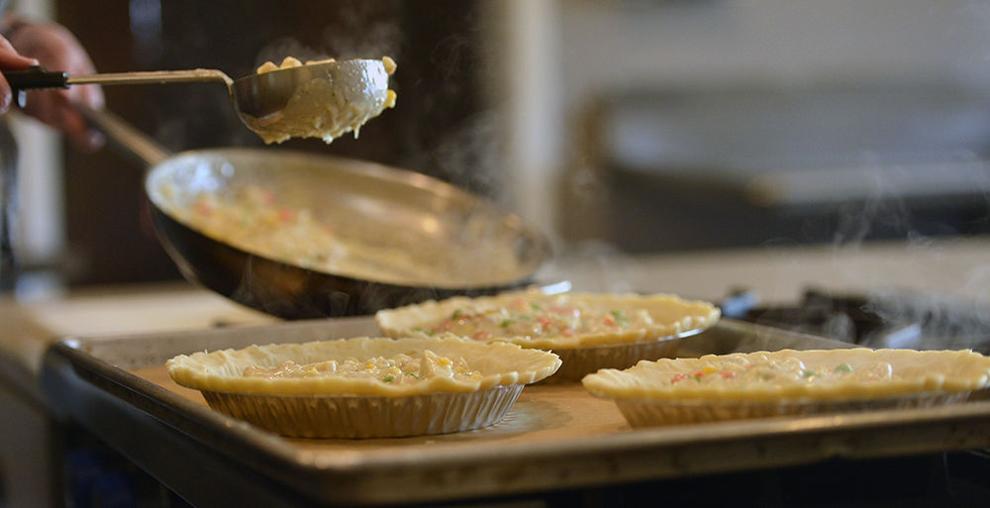 Customers grab items — from deli sandwiches to entrees and sides — pre-made that day in Groesbeck's commercial kitchen and displayed in glass coolers. The chalkboard menu rotates every Wednesday, she said, and features items like chicken salad sandwiches, shrimp avocado salads, chicken noodle soup, turkey meatballs and smashed cheesy potatoes. Items are purchased cold and can be heated up at home. Featured options rotate about every 10 weeks, she added.
There are options to take to gatherings too, like kits to create pizzas using Kalama Sourdough Bakery dough and boxes of charcuterie board items, like meat, cheeses and nuts. Options that are available every day include pastries like lemon bars, side tossed and Caesar salads, different varieties of quiches and chicken pot pies.
The pot pies, said Groesbeck, were intended to be a rotating item, but demand was too high. The Gifted Kitchen has sold more than 1,400 pot pies since the business opened, she added. Each pot pie's 9-inch buttery crust is filled with peas, carrots, corn and homemade roux and topped with another flaky pastry to feed four to six people for $18, Groesbeck said. Customers ask for them daily, she added. Some even mail the dish to family to share.
Catering
Customers can also purchase catered items to pick up and take to events or host events like birthday parties or baby showers at The Gifted Kitchen. Groesbeck said she caters parties of up to 49 people, including staff, at her roughly 1,600-square-foot building.
A couch and dining table are adjacent to the open kitchen, where Groesbeck also leads cooking classes for children, teens and adults. Classes include beginner topics like baking cookies to more advanced lessons on pasta production. Groesbeck said she "wants to be known as the neighborhood kitchen," and invites local chefs and bakers to teach classes at her site as well.
At Hart-C's Steak Burger & Thai Cuisine in Longview, customers have their own language to order food.
Years of cooking
The Cowlitz County native returned to the area about five years ago after living in North Carolina for roughly 30 years. Groesbeck was working as a health care administrator when the longtime baker decided to return to school at age 40.
She earned an associate's degree in culinary arts and a bachelor's degree in food service, then started catering events and teaching classes in her home soon after. When she moved back to Cowlitz County, she continued the business, teaching privately, as well as for the Longview Parks and Recreation department.

Her husband Bruce said the grab-and-go style of The Gifted Kitchen is "like nothing else" in the area and a healthy alternative to fast food. Those who don't want to cook can take a break today, or forever, added Cathie Groesbeck.
"If you want something home cooked, stop by and get something to take home," she said.
Signature Fare is a series featuring local restaurants' signature menu items and prints every other Wednesday.
Contact Daily News reporter Hayley Day at 360-577-2541 or hday@tdn.com for possible inclusion in the series.