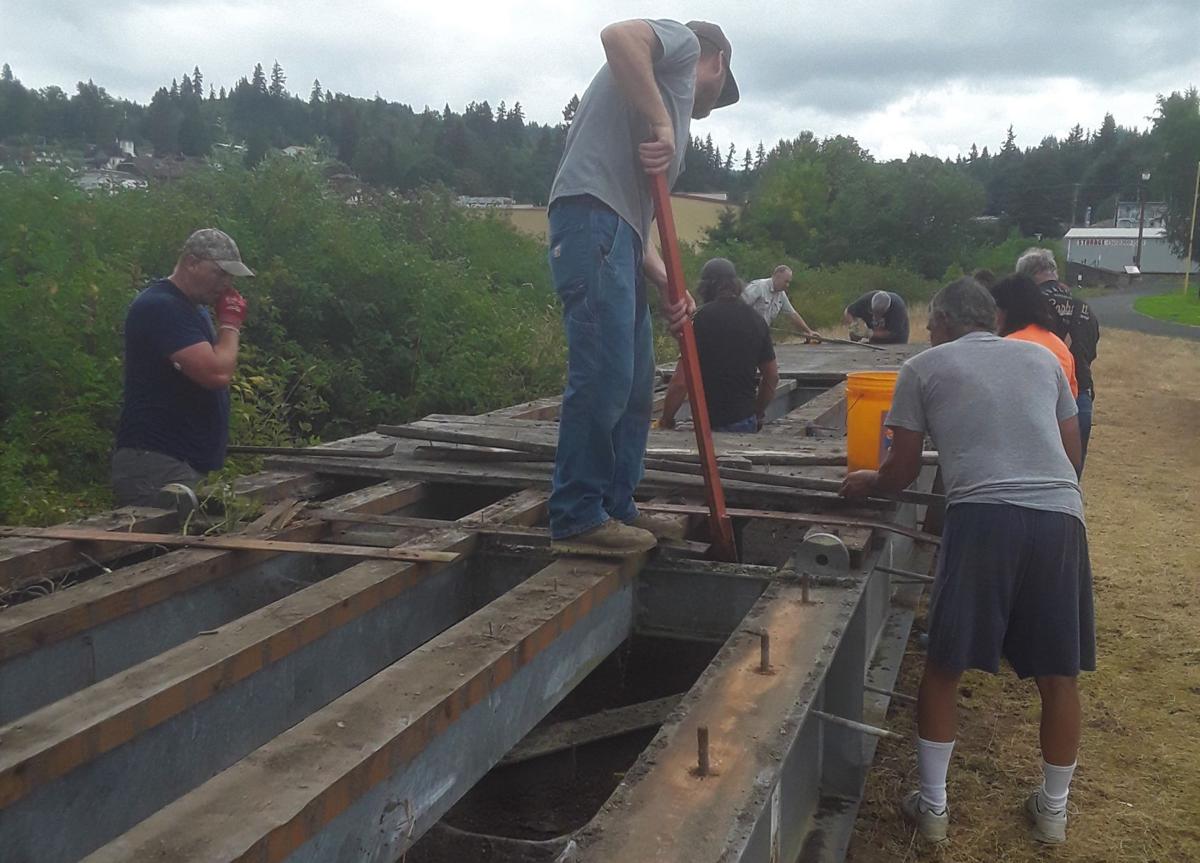 The Rainier City Council will move forward on several construction projects and reassess city marina rates at Monday's meeting.
Current moorage rates are $80 per month for both a 23-foot or a 26-foot slip. According to agenda documents, the Port of Kalama charges between $111 and $140 per month depending on slip length; Astoria charges $13 per foot monthly or $45 per foot yearly, which is $312 per month or $1,080 per year for a 24-foot slip; and St. Helens charges $6.60 per foot monthly, which is $158.40 for a 24-foot slip.
The 6 p.m. meeting can be attended in-person at Rainier City Hall or watched online at KLTV.org.
While discussing moorage rates and new contract language to prevent derelict boats at the docks, the council also is scheduled to discuss the Clean Marina Program, a voluntary environmental certification program that recognizes marinas, boat yards, yacht clubs and floating home moorages. It provides free technical assistance to interested facilities. As of September 2019, out of the approximately 180 facilities statewide that are eligible to participate in the program, 63 are certified.
The council also is set to review bids for street light replacements, the Riverfront Trail bridge, smoke testing the city sewers and the D Street improvement project.
Three companies submitted bids for smoke testing the city sewer lines to locate where rainwater is infiltrating the pipes. Rainier's water treatment plant often gets overwhelmed during storms, leading to fines for the city. Smoke testing will allow the city to pinpoint areas for repair. ADS bid the project at about $33,000, SFE Global at about $15,800 and AIMS at about $19,200.
The City Council also will vote on two bids for the D Street Improvement project, one from Thompson Bros Excavating for about $214,300 and one from Advanced Excavating Specialists for about $203,600. The project is paid for by Oregon Small City Allotment grants from 2013 and 2020 and includes installing new storm manholes, lines and catch basins, as well as resurfacing West Third Street, West E Street and West F Street.
To move the currently unused footbridge, volunteers recently cleaned up to the Riverfront Trail. The council will consider a bid by LCD Excavation for just under $160,000. The bridge would connect the city park and the new trail.
Hamer Electric bid about $10,300 to replace a city light pole and fixture, which the council will consider.
A proposed timber sale also on Monday night's agenda. The 34-acre harvest, with an estimated volume of 25 thousand board feet per acre, is expected to go for about $637,500. The current log price average is $750 per thousand board feet. After $145,500 in costs to harvest and replant seedlings, the city is estimating a net revenue of just under $492,000.
In other business, the council is slated to:
Hear a second reading of ordinance 1081, which will repeal the city's outdated flood plain ordinance so it can be replaced.
Appoint candidates to the newly restarted library board.
Review the city budget officer contract. Debra Dudley currently holds the position, which is part time and no more than 80 hours per month. The monthly compensation is $2,400, according to the contract, which expires at the end of 2022.