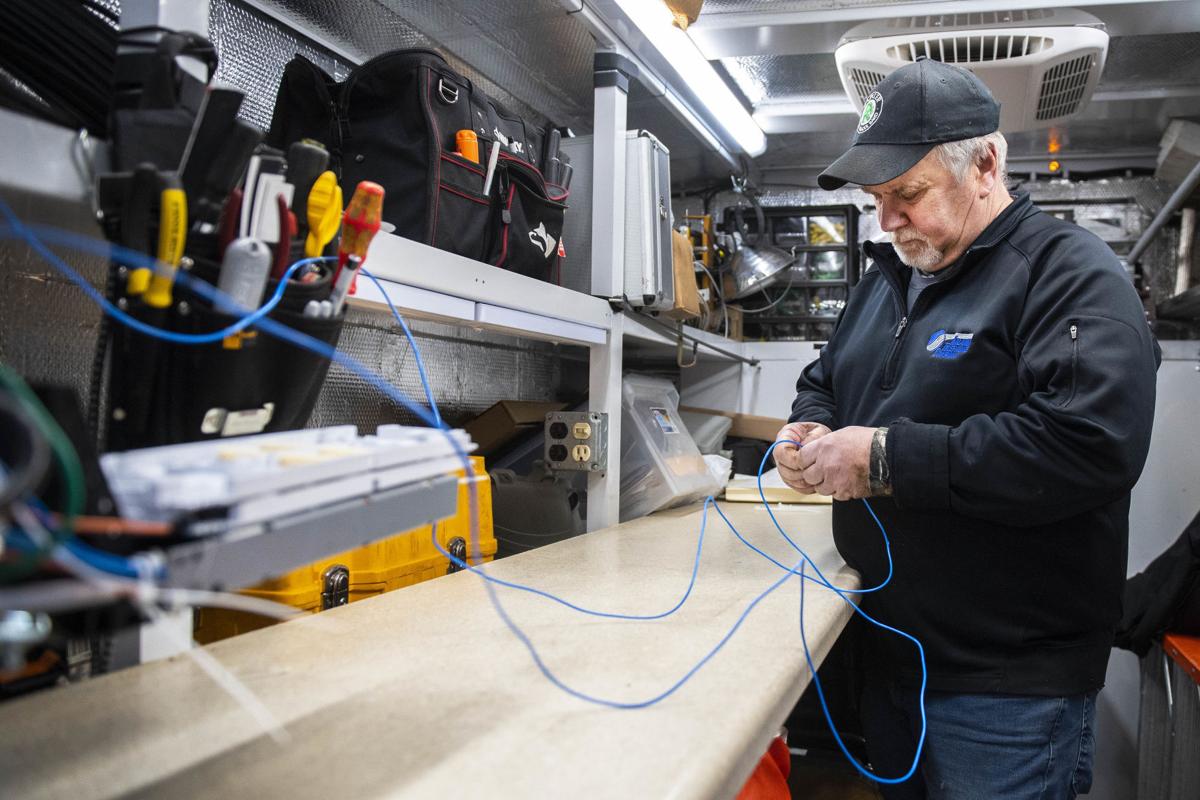 The final phase of the Port of Woodland's fiber internet expansion will give over 600 structures from Ariel to Cougar the opportunity to connect to high-speed internet after the port received a nearly $2 million grant from the state.
Port Executive Director Jennifer Wray-Keene said while the final connection to a home or business structure is up to the owner to make with the internet provider, the port project will bring the fiber cables within reach, up long roads that may not have previously been served.
"I like to describe it as a trunk of a tree," Wray-Keene said. "Phase one, we put in the trunk line. Then, you branch it out to houses, and that's what we're doing" in Phase two.
The rural broadband grants announced July 15 from the Community Economic Revitalization Board totaled $14.6 million to connect just under 4,000 people to broadband. Grants were also madr to the ports of Ridgefield, Columbia, Garfield, Walla Walla and Whitman County, the Kitsap County PUD and Lincoln County.
CERB Chair Randy Hayden said in a press release that moving forward from COVID-19, "targeted local investment in economic development and rural broadband infrastructure is essential to building a foundation for successful and sustainable economic growth."
"In these unprecedented times, the projects approved for funding represent the economic, cultural and geographic diversity of our state. These investments will have a positive economic impact at a time when it is needed the most," Hayden said.
Washington State Commerce Director Lisa Brown added that the funding will strengthen rural communities "by supporting plans for economic vitality and opportunities for people to thrive, wherever they choose to live."
The Port of Woodland's second phase of the Fiber to Home project got just under $2 million dollars to connect about 600 people from Ariel to Cougar.
Wray-Keene said the first phase of the project, which is connecting the fiber cables to utility poles, stalled after delays in delivery of the cables themselves.
"We ordered it quite a long time ago and were anticipating it to arrive in May," she said. "Now we're hearing between July and August, and we haven't gotten update yet. There are so many broadband projects operating, not only in the state but in the country, and with manufacturing delays, we're ... just waiting for that material to arrive."
The Port of Woodland started planning this project a decade ago, Wray-Keene said.
While by law the port cannot "light" them – meaning the port cannot be the one to actually provide the internet service – the state legislature does allow ports to lay "dark" fiber and then have someone else provide the service.
That helps the service be more cost-effective for customers, Wray-Keene said, because part of the reason rural areas have such a difficult time getting high-quality internet is the cost of laying fiber lines that serve a small amount of people is too high for larger companies to find attractive.
Wray-Keene said the port is considering other projects, but is wrapping up this one first.
"We've gotten a lot of community feedback for where we should go next," she said.