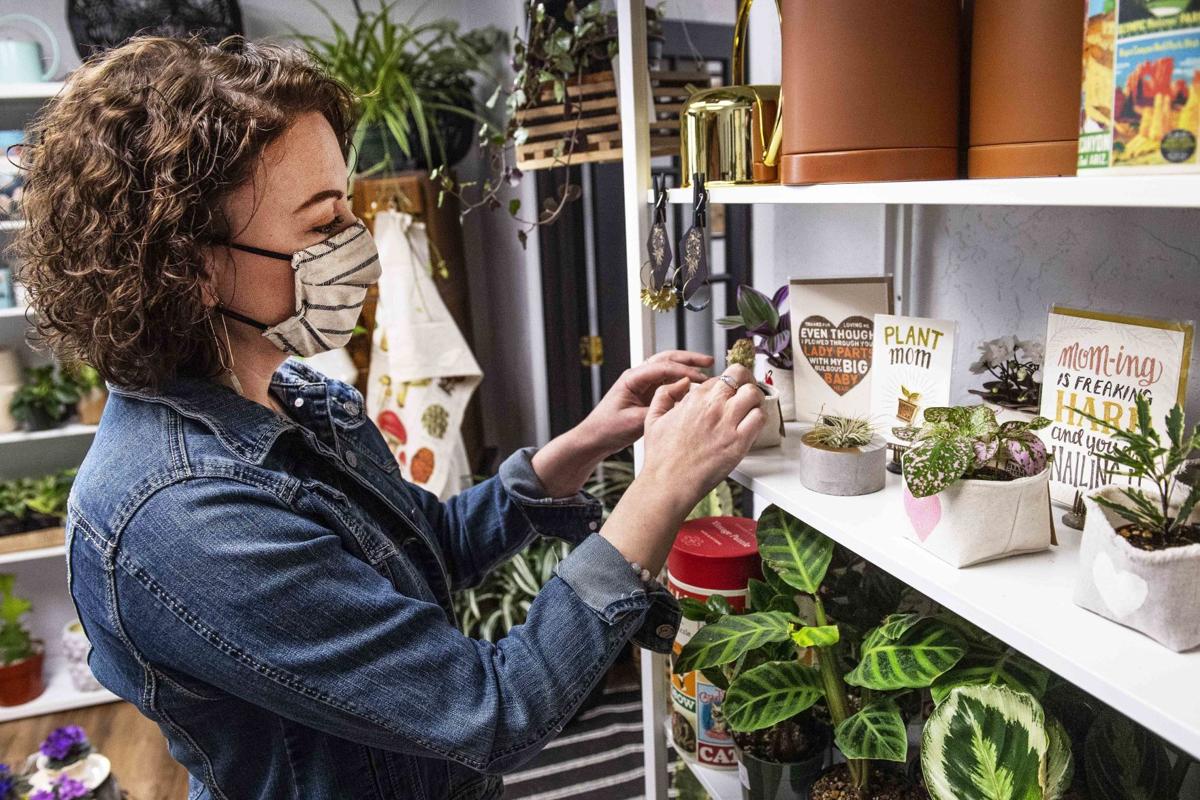 Cowlitz County has two new places to shop for Mother's Day gifts: a houseplant specialty store in Longview and an artisan soap shop in Kelso.
Each local business is owned by women who are ready to help shoppers pick presents for the May 9 holiday.
Dapper Dandelion
Kat Cooper opened Dapper Dandelion's storefront in The Merk building on Commerce Avenue in February after operating a flower and plant shop in her home for about three years.
She specializes in indoor plants, but has outdoor options like herbs as well.
Cooper describes herself as a "houseplant nerd," who offers dozens of plant varieties — from alocasias to zamioculcas.
She said her selection varies by season and customers can request specific varieties to order, as she "enjoys the thrill" of hunting for a prized plant.
Her 2-inch plotted pants start at around $3, while rarer options could sell for $100.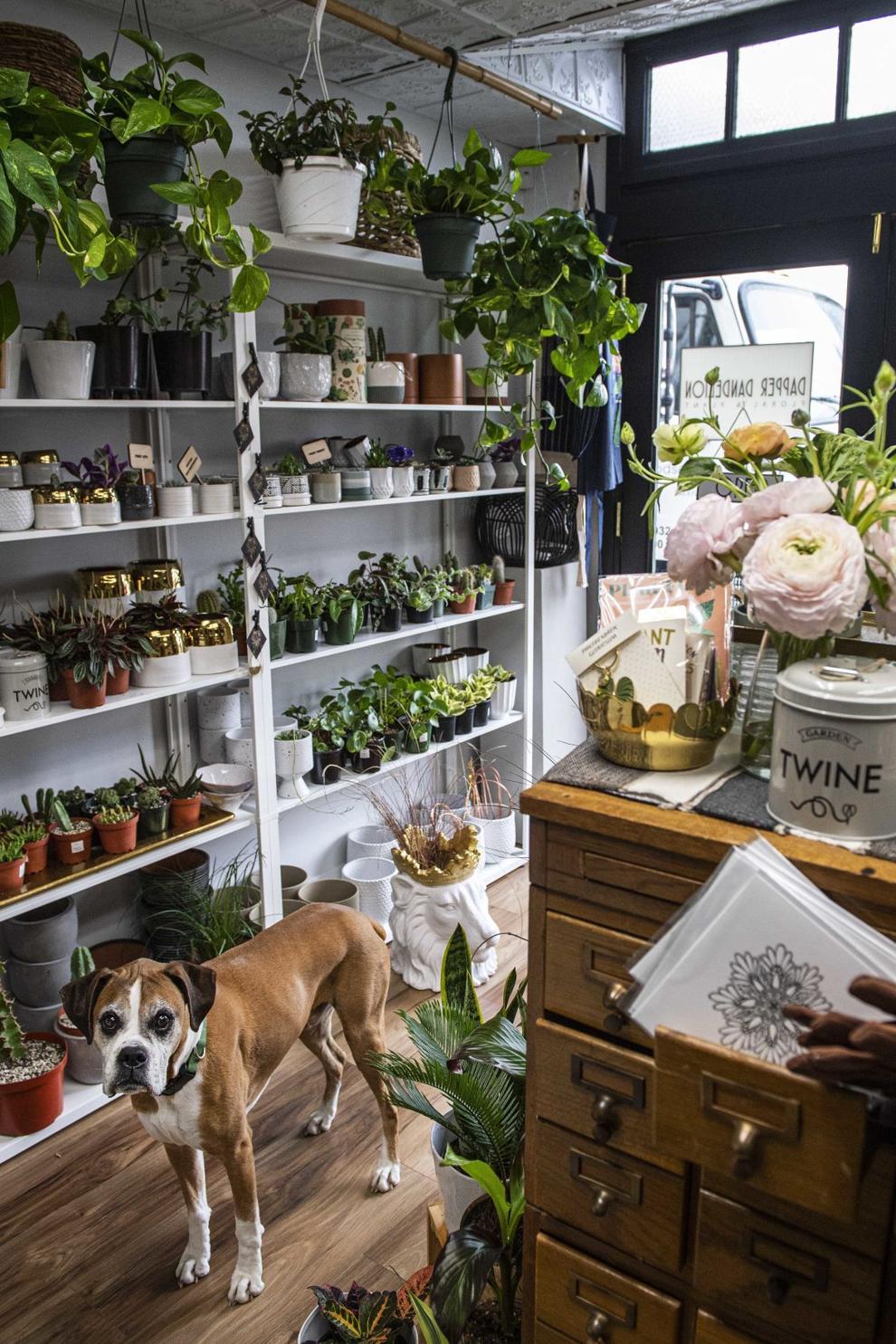 She said roughly 75% of her selection is grown in the Pacific Northwest, and ranges from seedlings to 14-foot greeneries.
In addition to plants, Cooper's 500 square-foot-storefront boasts puzzles, candles, tea towels, jewelry, gardening gloves and greeting cards.
The dog mom, whose pet often visits the store, said she can help find unique gifts for each unique mom. Low-maintenance plants might be a better option than fresh cut flowers that won't last as long, she said.
"It just depends on what mom is into," she said.
For the first time in five years, Alissa Lee did not sell her bite-size donuts at the Cowlitz Community Farmers Market in 2020.
To Cooper, plant work has never really felt like work.
"I love plants and flowers and gardening," she said. "I pursued my hobby and made it into a business."
When her at-home business and roughly 100 personal indoor plants outgrew her house, Cooper relocated to the storefront.
Support local news coverage and the people who report it by subscribing to The Daily News.
She provides floral arrangements for events like weddings and anniversaries, tailored to customers' specificities after consultations.
Once the pandemic subsides, she plans to restart in-person workshops. Previously she's offered classes on beginner plant care and creating fall decorations, like planting succulents in pumpkins.
Visiting Woodland's Holland America Flower Gardens is a longstanding spring tradition, as deep-rooted as a May tulip.
Cooper doesn't stereotype plant owners by the time they've spent on the hobby, but what they want out of the experience. Whether buyers are interested in a thirsty begonia or ignorable cactus, Cooper said the right fit is sometimes found through "trial and error."
"There is a plant for everyone," she said.
Boutique Soapery
Shannon Wallace started selling her homemade soaps at the Cowlitz Community Farmers Market in 2020.
Her success led her to open her Church Street storefront in 2021 and focus on her passion.
"I just like to craft and make fun things," she said.
Wallace said "she takes soap to a new level."
Inside the 600-square-foot converted house, the Kelso High School graduate offers a dozen varieties of hand-crafted soaps in scents like poppyseed, oat and honey and peach prosecco. Each multi-colored bar forms a unique pattern of swirls, creating "a miniature piece of art," she said.
Wallace doesn't just create soaps, either. There are homemade shampoos and conditioners, concentrated lotions, exfoliates, lip balm and bath bombs — balled essential oils and scents that dissolve once placed in bathwater.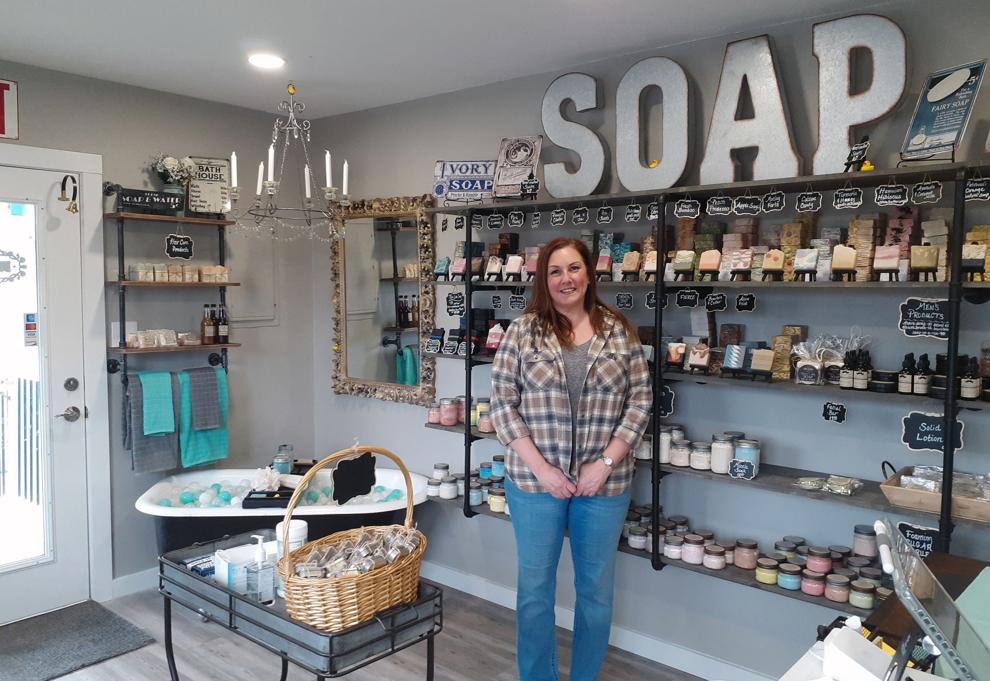 She also creates scented soy candles and wax melts, and sells warmers to liquify the wax.
There are products for men too, like homemade beard oil for sale in the shop and online.
A bar of soap typically costs $7.25 and candles are $12.
CASTLE ROCK — You'd be hard pressed to find a story as quintessentially American as that of Victoria and Mike Parsons.
This Mother's Day, Wallace created custom garden-based gift baskets for $35 each that include carrot-cake scented soap, body butter, a rake and trowel, gardening gloves, 20 plant label stakes, six packs of seeds and a Russel Stover mint patty inside a metal planter basket.
The mother of two teens said she has options for every mom with usable products.
"Who doesn't use soap?" she asked. "Who doesn't like something that smells good?"