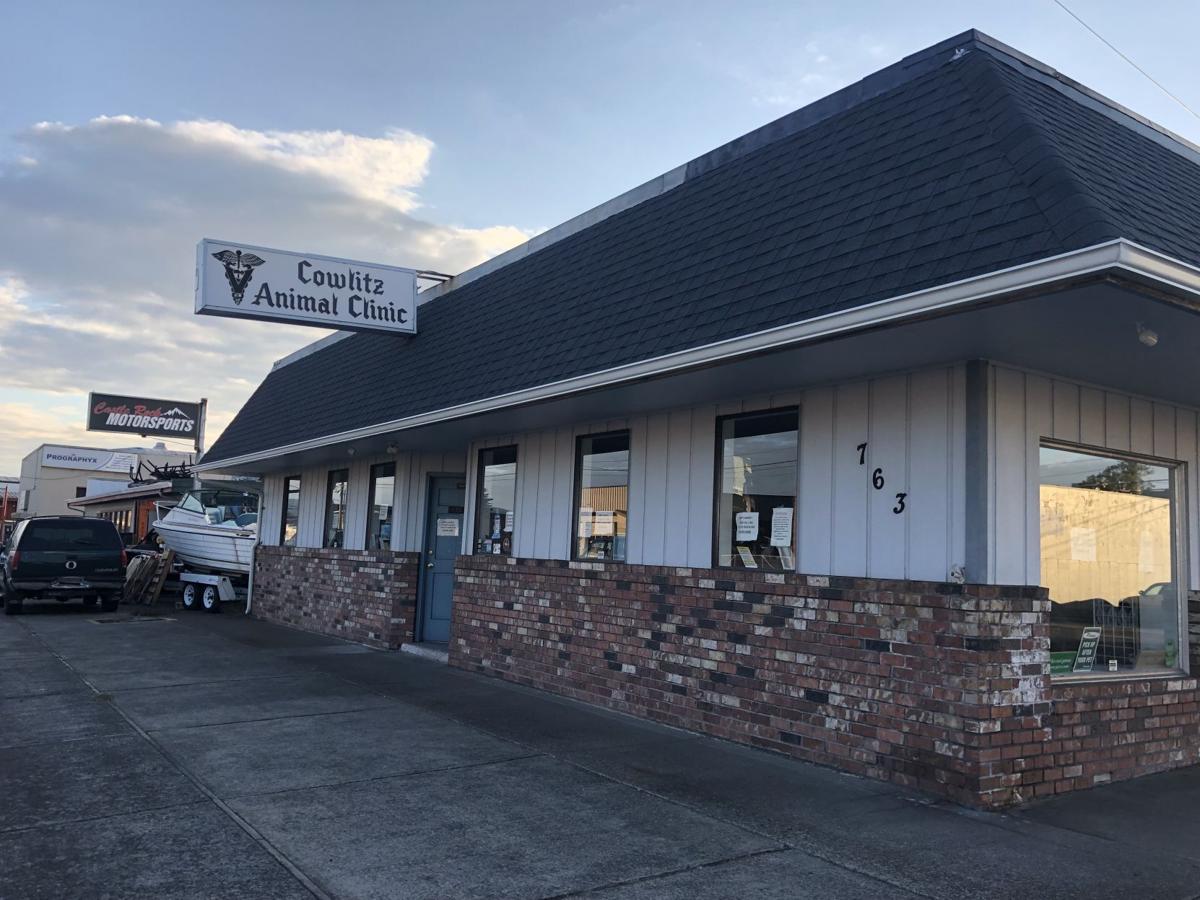 For Cowlitz Animal Clinic owner Katie Stephens, the pandemic showed her "the best and worst of humanity," and she's asking for the community's patience and kindness moving forward.
"I have been a veterinarian for 20-plus years," she said. "The last 18 months have solidified how much I love what I do. But the same experience has driven others out of the profession."
In August, chief executive officer of the Washington State Veterinary Medical Association Candace Joy told TDN the vet care crunch is nationwide and multifaceted, with more pets than there were pre-pandemic in some areas of Washington and a backlog of routine care in addition to emergencies.
COVID-19 safety and cleaning measures also slow down appointments, Joy said, estimating it takes about 25% longer for practices to do business while following special cleaning and safety protocols.
On top of that, there is widespread understaffing of veterinarians and veterinary technicians, locally and nationwide.
The Vancouver Columbia River Veterinary Specialists on Wednesday emailed clients, saying the emergency clinic is "experiencing intermittent service interruptions due to lack of available staff" and would not be able to support overnight emergency care Wednesday.
"This is not uncommon in the industry, as hospitals grapple with the shortage of qualified staff," the email said.
Three full-time veterinarians worked at Stephens' clinic before the pandemic and "even then, the doctors had to turn away new clients because we preferred knowing and providing continuity of care to the patients that were already established," she said.
That staffing level gave her staff the time to fill out charts, make referrals, follow up on lab work and consult with specialists. The pandemic then changed everything, making it "a minefield to practice veterinary medicine."
"Social distancing and masking were not readily accepted by a portion of the general public. The stress of isolation and anxiety from COVID-19 further aggravated a tense situation," Stephens said. "As veterinarians, we were considered essential workers. We continued to provide care through a time when many remained at home."
Curbside service minimized COVID-19 infections among Cowlitz Animal Clinic employees, and the clinic never had to fully shut down due to virus transmission, she said. However, Stephens said like many other veterinary clinics, hers too is facing a staff shortage.
Two of the three veterinarians left, leaving her as the only one to see all the current patients. One veterinarian took a surgical position that required no client contact and the other became a relief veterinarian filling in for short periods at several locations.
"There was no way to care for all the established patients," she said.
And along with the veterinarian shortages, several receptionists, assistants and a practice manager also left the clinic.
"The pandemic stress, constant strain and anxiety combined with rude, sometimes frankly aggressive behavior, and unrealistic expectations of some clients drove several employees to leave the field of veterinary medicine entirely," Stephens said.
She wants to make people aware of the "massive degree of harm that screaming at a receptionist, throwing payment on the ground for an assistant to pick up, threatening harm when advised to seek care at the ER" does, Stephens said.
Some people even told staff if their pet died it was all their fault and accused them of not caring about the animals, Stephens said, which "damages the entire veterinary team."
"These interactions happen regularly. Please stop and consider the impact of your words," she said. "Reacting out of anger and frustration does not help."
Clients who scream at employees, hang up on a receptionist in anger or accuse staff of not caring are "given their medical records," Stephens said, formally severing the veterinary care relationship with Cowlitz Animal Clinic.
She wants to protect employees and have a safe and healthy working environment, Stephens said, and that is one step she has had to take. She is working on hiring more veterinarians and staff, and has also closed the clinic on Saturdays.
The reduced hours allow the clinic to continue to provide care until another veterinarian is hired, she said, but "there is no certainty when that might happen."
"I continue to adjust the scheduling and day-to-day procedures to allow us to care for as many of our current patients as physically possible," Stephens said. "I am attempting to make the best of a difficult situation. Navigating this minefield requires cooperation and respect."
Stephens said when she looks at online job postings, there are five other clinics in Cowlitz County looking for veterinarians to join their practices, and that is mirrored across the country. According to the American Veterinary Medical Association, there are more than 18 positions per job seeker on its national veterinary job listing platform.
Above all, respect and understanding are necessary, Stephens said, as she, her staff and the rest of the veterinarian community do their best to care for everyone's animals.
"I do not know how the next months or years will play out," she said. "There are likely to be further changes and adjustments to the schedule. Kindness and patience are required as we navigate the journey."