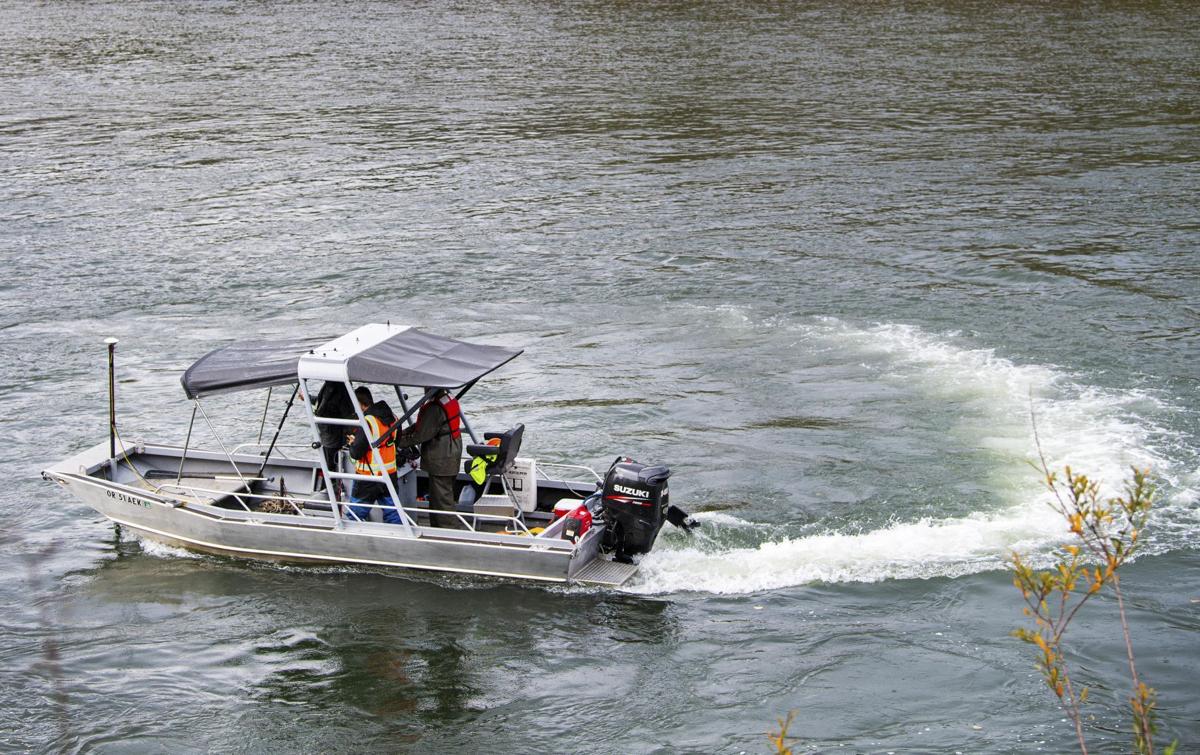 The Cowlitz River sediment monitoring survey will be federally funded again this year, putting the project back on track after a span of years when the federal government did not allocate the needed money.
Congresswoman Jaime Herrera Beutler announced in a Wednesday press release that the FY22 Energy and Water Subcommittee Appropriations bill included two Southwest Washington projects: sediment monitoring of the lower Cowlitz River and a turning basin navigation improvement project on the Columbia River.
The U.S. Army Corps of Engineers has been monitoring how much sediment still is sluicing off Mount St. Helens after the 1980 eruption and into local waterways, as it presents a flooding danger to downstream communities.
In 2019, Cowlitz County, the city of Castle Rock, and the Longview, Kelso and Lexington diking districts paid the Corps $110,000 to survey the river after federal funding did not come through. That survey was the first since 2015. The federal government allocated $870,000 in 2020 to the Corps to allow for a river survey and predesign work for raising the dam in Lexington, which was built in the years just after the eruption to slow the flow of volcanic silt into the river. The dam, however, is starting to fill up with sediment and needs to be raised to remain effective.
This year, the Corps will get $918,000 to complete operations and maintenance work and the survey.
"Cowlitz County communities know the great risk that flooding poses to their families, homes, and businesses. The federal government has a responsibility to help mitigate the risk of flooding caused by the buildup of sediment in the lower Cowlitz River, and I'm making sure it lives up to that commitment. I'm pleased to have secured the federal funds to conduct crucial sediment monitoring that is needed to protect our communities," Herrera Beutler said in the press release.
The bill also included $200,000 in funding for a feasibility study for a turning basin on the Columbia River near Kalama, known as the Lower Martin Bar, and the improvement of a turning basin near Longview to increase cargo volume capacity.
"The Columbia River supports many jobs in our region and throughout the west, which underscores the need to make sure we can continue efficiently shipping goods up and down that waterway. I was pleased to secure critical funding that will aid in the construction of the Kalama turning basin to support our shippers, ports, tugboat operators, and to increase economic opportunity in Southwest Washington," said Beutler.