A West Side Highway building with a revolving door of businesses now holds its latest venture: A tap house with indoor and outdoor bars, views and access to the Cowlitz River and a tiny house that doubles as a kitchen.
Tiny Home Tap House opened Sept. 6, but locals likely recall the building's previous occupants including a produce supplier, carpet store, construction business and pizza shop.
The first microbrewery that opened in Longview has returned to the scene after taking more than a year to relocate.
The latter two businesses were owned and operated by the Tiny Home Tap House Co-Owner Ken Matkowski. Matkowski said he has owned the building, which doubles as his home, since 1998. The tap house venture began after the March purchase of about 500 feet of additional riverfront property.
"There's nothing like this in the area on the river," he said. "We want to share this with the community."
Hobby turned job
Tiny Home Tap House includes about 1,200 square feet in the longstanding building with high-top tables, big screen TVs and a full bar and kitchen. After a planned expansion, Matkowski said seating capacity will reach about 30.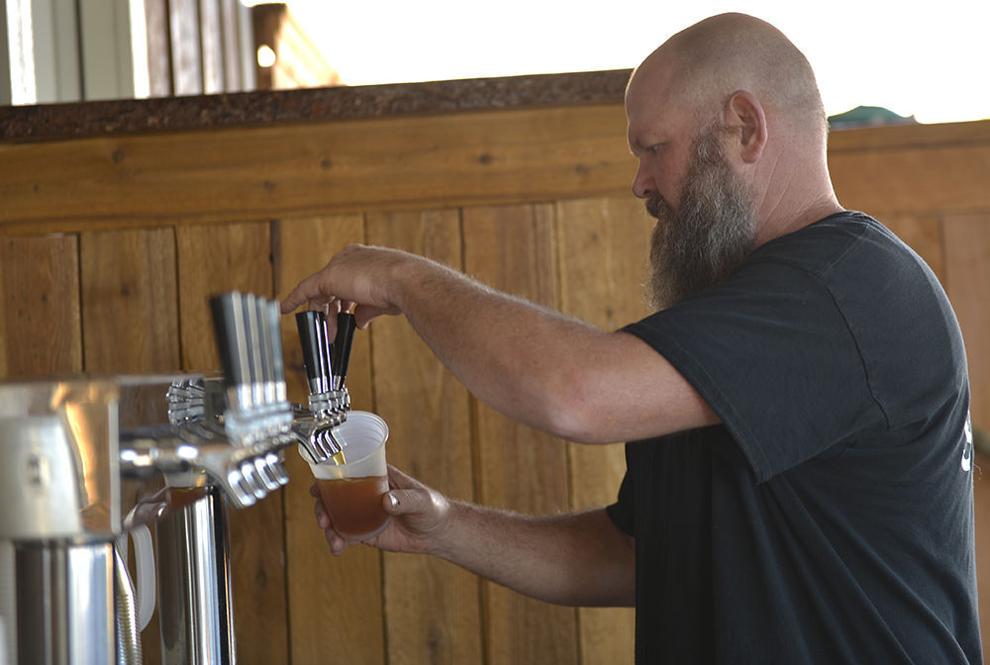 Outside, the Tiny Home Tap House opens up to about 5,000 square feet of patio, including another full outside bar, firepits, seating inside and outside a tent, views of the Cowlitz River and a sandbank to access the establishment from the water. A tiny house behind the bar includes a full kitchen.
Rebecca Ward and her family are harvesting locally sourced items from growers like Castle Rock's Hubbard Gardens to create what she called "farm-to-table" sandwiches and sides.
Matkowski said sampling local beers as a hobby turned into a business when he and fellow contractor Tom White decided to open their riverfront hangout to the public. The woodworkers built all the live-edge bars and high-top tables out of Douglas fir and are expanding the inside seating area themselves, White added.
The tap house focuses on local craft beers and ciders on its 12 rotating taps, including options from Kelso's Explorer Brewing Company, Longview's Ashtown Brewing Company and Cathlamet's River Mile 38 Brewing Company. The bar also offers domestic beers in cans and bottles, as well as wine and hard seltzers.
A chalkboard menu features what Matkowski called "bar food," including chicken wings, tater tots, cheese sticks, Guinness beer brats and a return to Matkowski's pizza roots. The tap house's 8-inch flatbread pizzas come with the choice of fresh toppings like pepperoni, sausage, salami, olives, mushrooms and tomatoes, he added.
Matkowski said customers must be 21 years old or older. He suggested guests park in front of the building or across the street, where they can use a crosswalk to reach the tap house.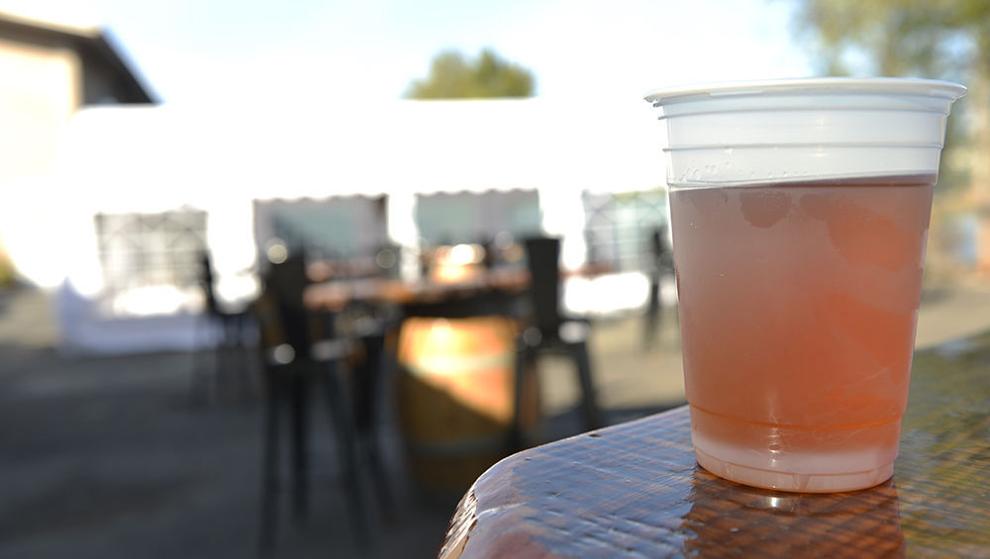 'My kind of place'
Matkowski said customers can enjoy cornhole year round, indoor and outdoors, and Cowlitz River views of passing boats and wildlife. His wife, Barbie, said she has watched juvenile bald eagles grow up in a nest near the outside bar. She said the establishment is pet friendly and suggested families bring blankets to sit on the nearby sandbank and passing kayakers land on the shoal.
A new bar and restaurant near downtown Longview offers a variety of beers and a light atmosphere.
Emery Parrill and Chris Sodowsky, both of Longview, said they stopped by the tap house for the first time on their way home from their Castle Rock job Friday.
"This is my kind of place," Parrill said, pointing to the pub's sandbank. "Go in there and throw a fishing pole in and you're good."
Talking Business is a series featuring local new or expanded businesses and prints every Tuesday. The series was suspended during the pandemic and recently restarted.
Contact Daily News reporter Hayley Day at 360-577-2541 or hday@tdn.com for possible inclusion in the series.