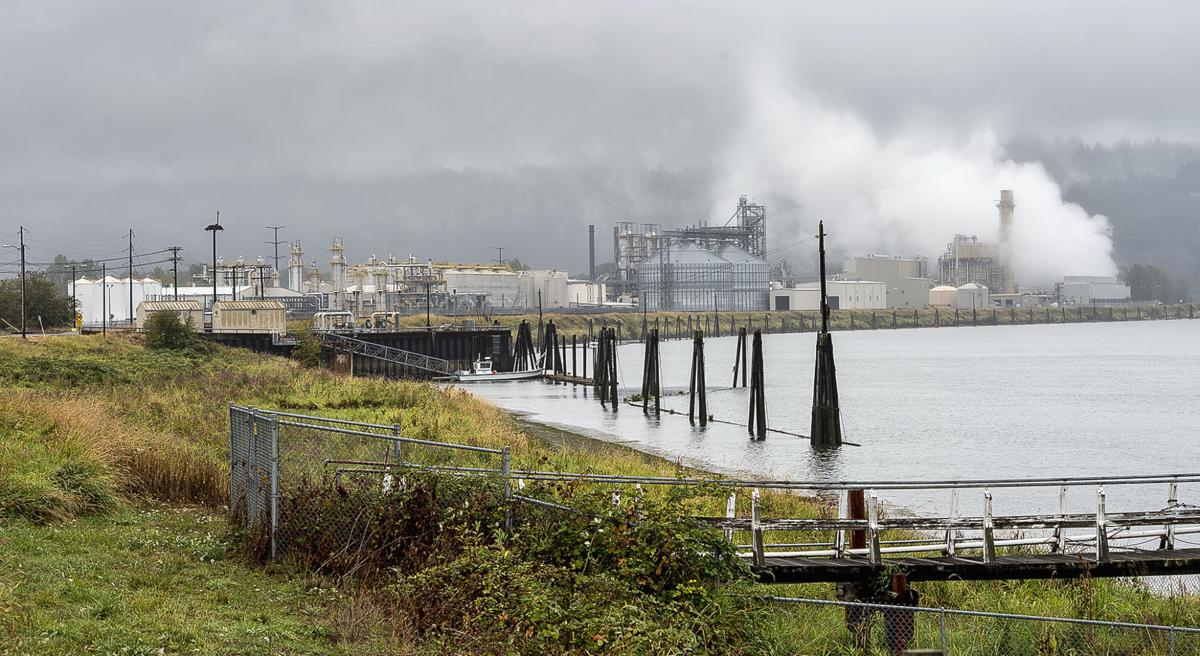 CLATSKANIE, Ore. — NEXT Renewable Fuels will hold an open house Wednesday evening to answer community questions about its proposed renewable diesel biorefinery at Port Westward.
The $1.6 billion renewable diesel plant near Clatskanie is proposed to be on about 80 acres. Renewable diesel uses feedstocks such as used cooking oil, animal fat and some plant oils to produce renewable fuels.
Renewable diesel is chemically identical to diesel made from petroleum, but the U.S. Energy Information Administration has found it has lower greenhouse gas emissions.
According to the company, the open house held at The Roof at 31 Cowlitz Street in St. Helens will allow the leadership team to "update the community on the progress of our renewable diesel biorefinery."
Appetizers and drinks will be available from 5:30 to 7:30 p.m. as NEXT's leadership and permitting teams answer questions.
Port commissioners approved a lease with NEXT in September 2019, with construction slated to begin by late 2020 and commercial operations beginning in 2024. The company said the site will eventually employ more than 200 people.
NEXT is owned by Waterside Energy Development of Houston, Texas, which had previously looked to build in the Cowlitz County area, according to previous TDN articles.
Riverside Refining, also owned by the Texas company, proposed an oil refinery at the Port of Longview in 2015, but after environmental group Columbia Riverkeeper questioned the company's credibility, the Port of Longview commissioners cut off talks in February 2016 — after determining that the company failed to prove it had financial backing for the project.
The company also changed local leadership last year, firing its president Louis Soumas in November after Soumas was charged with two indecency with a child charges in Texas. He had been president of NEXT and the local contact for NEXT Renewable Fuels Oregon, LLC since June 2016.
At the time, Christopher Efird, NEXT's Executive Chairman said in press release that work on the Port Westward project will continue "without interruption," as the company has "very strong teams on the ground in Oregon and Houston and are moving forward full speed."
A March economic study released by NEXT said the construction of the facility is expected to create 5,000 construction-related jobs and an increase of about $33 million in annual tax receipts.
"Once the facility begins operations, employment gains are estimated to total over 830 jobs, including over 200 at the refinery itself," the study said.
The study estimates a total annual economic impact for the region of about $1.7 billion, "approaching a 12 percent increase in output for the region over 2019 numbers," according to the study, and annual state and local taxes are estimated to exceed $45 million per year.