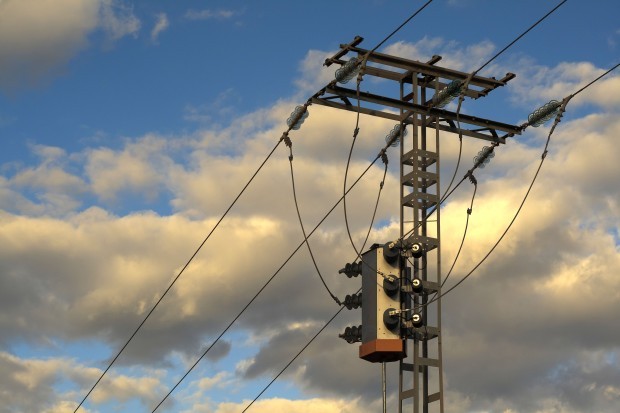 The route of a massive electricity transmission line across Cowlitz County should finally be decided by late this year, but don't expect any work to start this year or next.
The Bonneville Power Administration is on schedule with its proposed 79-mile line that will stretch from Castle Rock to Troutdale, east of Portland, BPA officials said Thursday.
"We're working on the environmental analysis and the permitting work that needs to be done, and responding to more than the 2,800 comments we got on the draft," said Doug Johnson, a spokesman for the federal agency. "There is a lot of work to do on those issues."
While the environmental impact statement will be wrapped up by the end of this year and a record of decision clearing the path for construction issued early next year, Johnson said it is "unlikely" construction would start before 2017.
"There are still things we need to attend to — permitting, land acquisition, you name it, there are a host of things we need to do," he said.
The transmission line, called the I-5 corridor reinforcement project, is needed to keep up with increasing electricity demand that has accompanied a growing population.
The BPA initially forecasted 2016 as the year when electricity demand would outpace supply and possibly cause blackouts. However, Johnson said some system changes pushed that eventuality to 2018.
Nearly all of the Cowlitz PUD's electricity comes from the agency, which distributes power from the Northwest's hydroelectric dams and owns most of the high-voltage power lines and substations here.
Announced in 2009, the project's path was picked in 2012 as a middle-of-the-road alternative costing nearly $500 million. The path of the transmission line starts at a proposed new substation outside of Castle Rock and runs across the interstate north of town. before heading southeast through timberlands largely owned by Weyerhaeuser Co. and the state.
The route has drawn the ire of property owners and local governments, who want the line to be built farther from urban areas.
What the BPA is currently considering are environmental impacts the route will have and responding to all potential and expressed concerns.
Should the agency run up against its 2018 projected deadline for too-high demand, there are options that could help keep the lights on.
"We still view (alternative) measures as a temporary bridge that we could use to get to the point where we can get a line built," Johnson said. "But that's certainly not a substitute for a line or long-term solution."
Get local news delivered to your inbox!
Subscribe to our Daily Headlines newsletter.