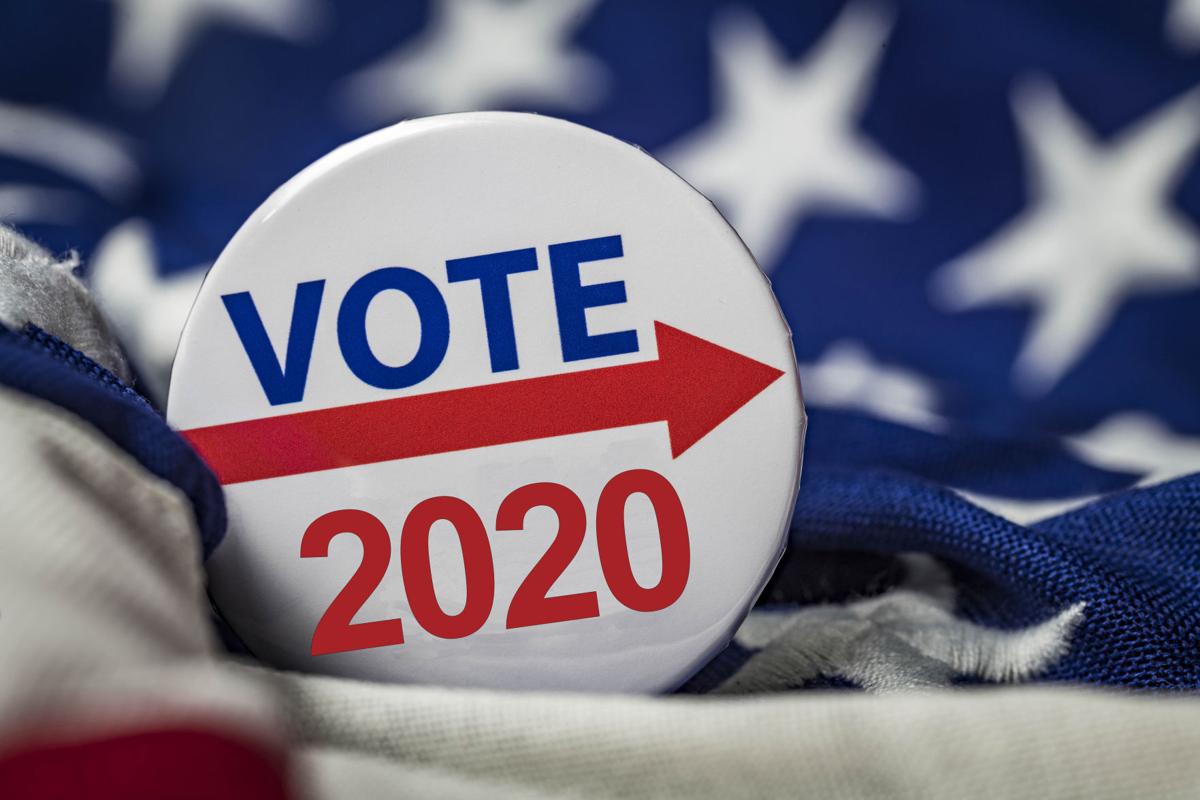 In a rematch of the 2018 election, Aberdeen Democrat Rep. Brian Blake is facing Cathlamet Republican Joel McEntire in the race for the 19th District House of Representatives seat.
McEntire said a vital difference this year is that he's living in the U.S. for the campaign. In 2018, the Marine Corps reservist was deployed to Kuwait.
"This time I'm able to put my full force and heart into the race," he said. "It's a huge difference. I consider this my first run. Even though I filed to run last time, it wasn't a true campaign."
Blake said just like last round, he's leaning on his 18-year track record of helping his constituents.
"These are difficult times and I think folks need experience in Olympia," he said. "I've got good relationships, bipartisan relationships, in the four corners of the Legislature and respect in all four corners. I have the ability to get things done and have a history of getting bills through the Legislature."
In a Oct. 1 Cowlitz Citizen Update debate, Blake repeatedly drew on his institutional knowledge to answer questions about the budget and forest fire suppression.
McEntire repeatedly highlighted that Blake is part of the Democratic party, which he said has been "taken over by radical ideas."
Blake, who has run ads saying he's "not your typical Democrat," said he does not simply follow the lead set by Seattle Democrats, as McEntire said.
"I'm running to represent the 19th District," he said at the debate. "I'm not running to represent the Democratic party."
Both men said some key issues this race are taxes and the state budget, the state COVID-19 response and improving the economy.
Blake said when he talks to people while out doorbelling, the number one topic they bring up is outdoor access for hunting and fishing.
"I don't think the issues have changed so much," he said. "Folks want jobs and a better economy here in the 19th, so they're concerned about that. I think there are K-12 issues about how are we going to get back to a place where our kids, and all the kids, are getting schooling in a way that meets their needs?"
McEntire said he wanted to "curb that and the appetite of the state government for our tax dollars" and address the roughly $2.3 billion budget shortfall due to COVID-19 without raising taxes.
"This is not the taxpayers fault," he said. "We didn't do anything wrong. If you're asking Washingtonians to tighten their belts ... the state is going to have to make economies."
He said every piece of the budget should be reviewed and individual cuts made.
"Whoever ultimately makes these decisions is going to be unpopular, but that the hard job of a statesmen," he said. "I'm prepared to have the debate and look at everything, piece by piece, and make hard decisions."
There should have been a special session held in June to make cuts, Blake said. He said he was still pushing to hold a short special session before the regular January session starts.
"It's important for us to get back to a short special session and have folks have some details ahead of time and get up there and make some cuts in spending," Blake said. "We should be able to make enough adjustments in spending that we can get through until the regular session in January for the new legislature."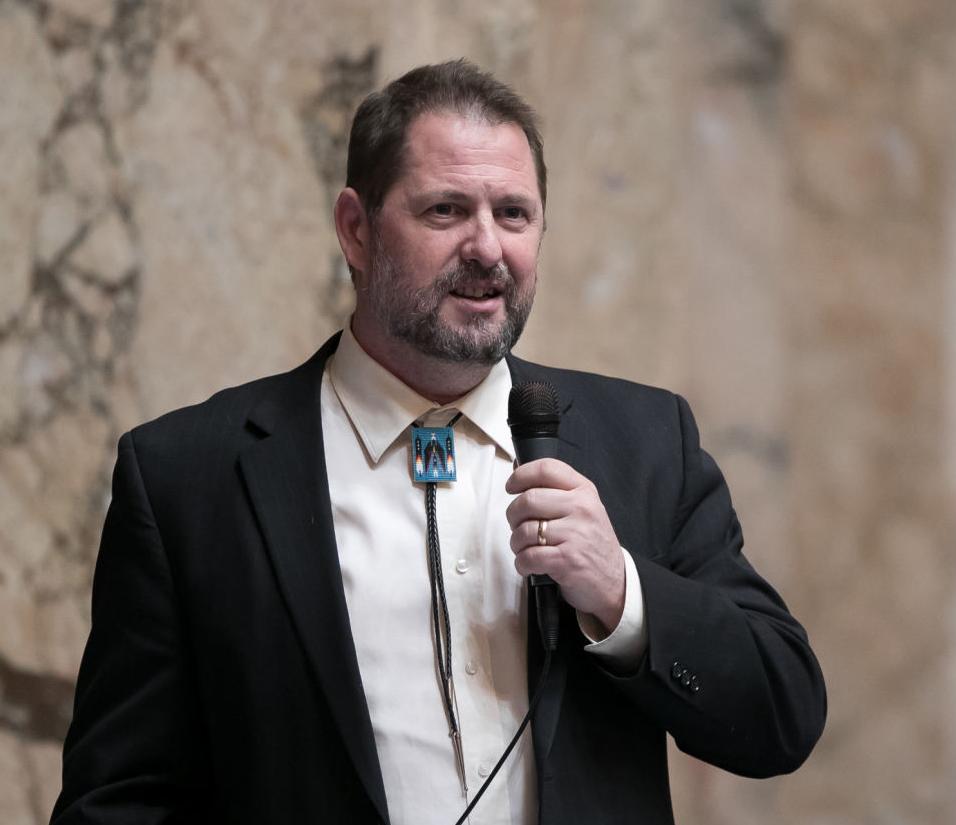 McEntire said industries like the proposed Kalama methanol plant should be encouraged and not tied up with "regulations and bureaucratic stops."
"I don't want to see a polluted world but I don't think we should be living in mud huts either," he said. "I feel the balance is not there right now."
A nine-term incumbent, Blake said he's worked on a number of projects to bump the economy, including building many new bridges, updated highway exchanges and deepening the Columbia River channel, because "that river is the lifeblood of our economy in Cowlitz County and we've got to make better use of that."
"The 432/I-5 exchange we brought years ago has been a big one to make that industrial area of Cowlitz County more accessible and has been driving investment there," he said.
Blake also pointed to his role in the improvement of Greys Harbor College and Lower Columbia College as important boosters to the local economy.
"When I came into office frankly those campuses were antiquated on both ends of the district, and to see the investment that we've been able to bring to our community in higher education is pretty gratifying," Blake said. "It has come a long way and now we've got to figure out how to keep it populated. We need some more students."
As for the state COVID-19 response, McEntire said the state is "being led in the wrong direction" by the regulations that allow some businesses to operate and not others.
"We need to get our state opened up for business as quickly as possible," he said. "I would limit the restrictions on businesses instead of adding on."
While Blake said he'd give the Governor "high marks for his early response," the restrictions now need to be "dialed back" to allow "businesses to operate and our communities to function. "
"It really just landed on our radar screen without a lot of community knowledge about what we were facing," he said. "It's important that we keep focusing on COVID and beating it, but we've got to do it in a way that allows some flexibly for people to go on with their lives."
COIVD-19 has not changed either candidate's campaign strategy very much, they said.
McEntire said he's been calling, knocking on doors and attending rallies all along. He said he "went right to the people," who did not seem concerned about COVID-19 precautions when he knocked.
"We have an edge because there's been a political, partisan line drawn were democrats have leaned more on the side of safety ... and Republicans have erred more of the side of liberty," he said. "Democrats have refused to go door-to-door for a long time now and they're way behind."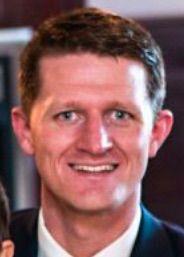 Blake said while he didn't start going door-to-door until more recently, he's been "well received at the door" and had good, safe conversations.
"It's clear that we can do it safety. We knock on the door and step back. We have a socially distanced conversation and move on to the next one, so that's the only change," he said.
McEntire added that the rallies he attends are frequently held outdoors and are well-ventilated.
"We usually stand far apart but I have plenty of pictures of me hugging and shaking hands. That's the personal choice I and that individual made," McEntire said.
However, he said he does wear a mask when he shops because "I'm not trying to make a political statement when I'm getting sheetrock."
Blake has raised just over $180,000 for his campaign, mostly frompolitical action committees, followed by businesses and individuals. McEntire has raised just over $94,000, mostly from caucus committees, followed by individuals and the GOP.
A caucus committee is a fundraising arm for each political party in each chamber of the Legislature. They are separated out in PDC filing reports because they operate under different rules than party contributions, according to the PDC.
Overall, McEntire said he thought voters were looking for "a hopeful message."
"People want to see a fighter. They want to see a hard worker. They want to see a champion in their corner," he said. "I've tried to show people that I don't get your vote by virtue of whatever party or who's the president. I want to earn your vote because I'm working so hard to prove that I'm taking this seriously and will work even harder when I'm in the Legislature."
Blake said people trust him to run fair, bipartisan committees and that he "always respects and hears the minority opinion in my committees, so there are a lot of folks that are working hard to make sure that I get back in my seat."
"It's clear that a freshman in the minority party is not going to get much done and I think that folks need my experience in Olympia and my broad knowledge of the issues at hand," Blake said.