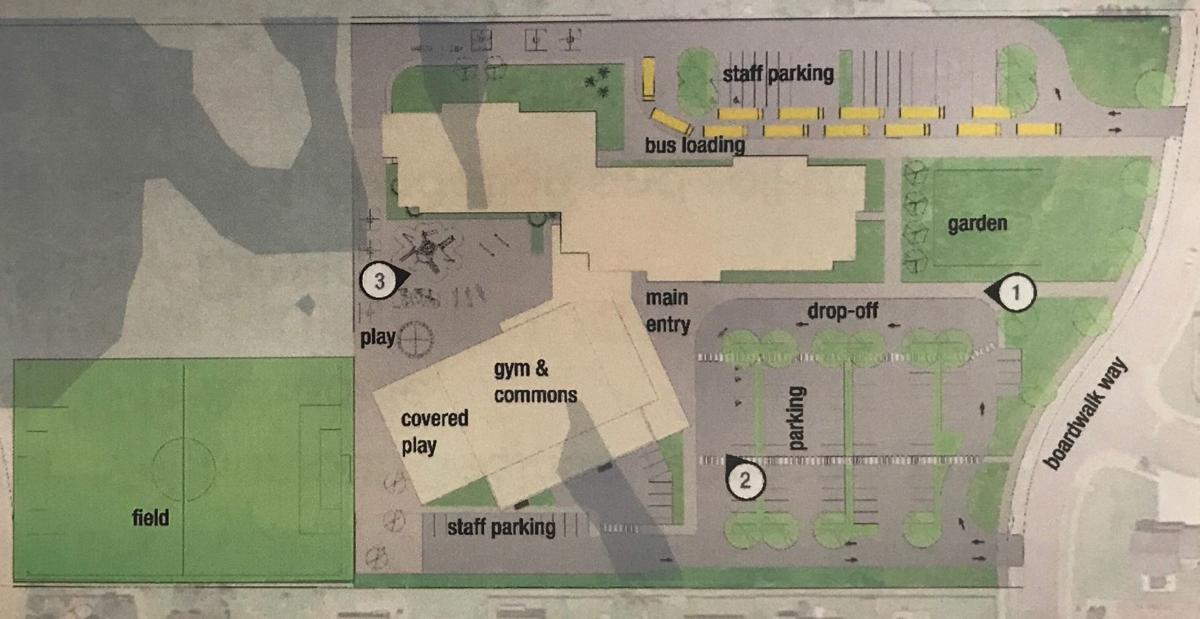 Bids to build the new Lexington Elementary School opened Wednesday afternoon, according to Kelso School District officials.
Bidding through FORMA Construction in Tumwater opened at 2 p.m. Subcontractors can now submit a bid to build the school, which is expected to be a roughly 105,000-square-foot, three-story building that will hold about 900 students. It will be built on a 9-acre lot where Boardwalk and Wyatt Drive intersect.
This third stage of bidding includes masonry work, roofing, painting, landscaping and irrigation and paving, according to FORMA bidding documents.
District spokeswoman Michele Larsen said the district will consider the bids over the next few weeks before making a decision in late October.
The new school will replace Catlin and Beacon Hill elementary schools, and is expected to be completed by 2021. The project is part of the $96.6 million capital bond Kelso voters passed in 2018.
Get local news delivered to your inbox!
Subscribe to our Daily Headlines newsletter.