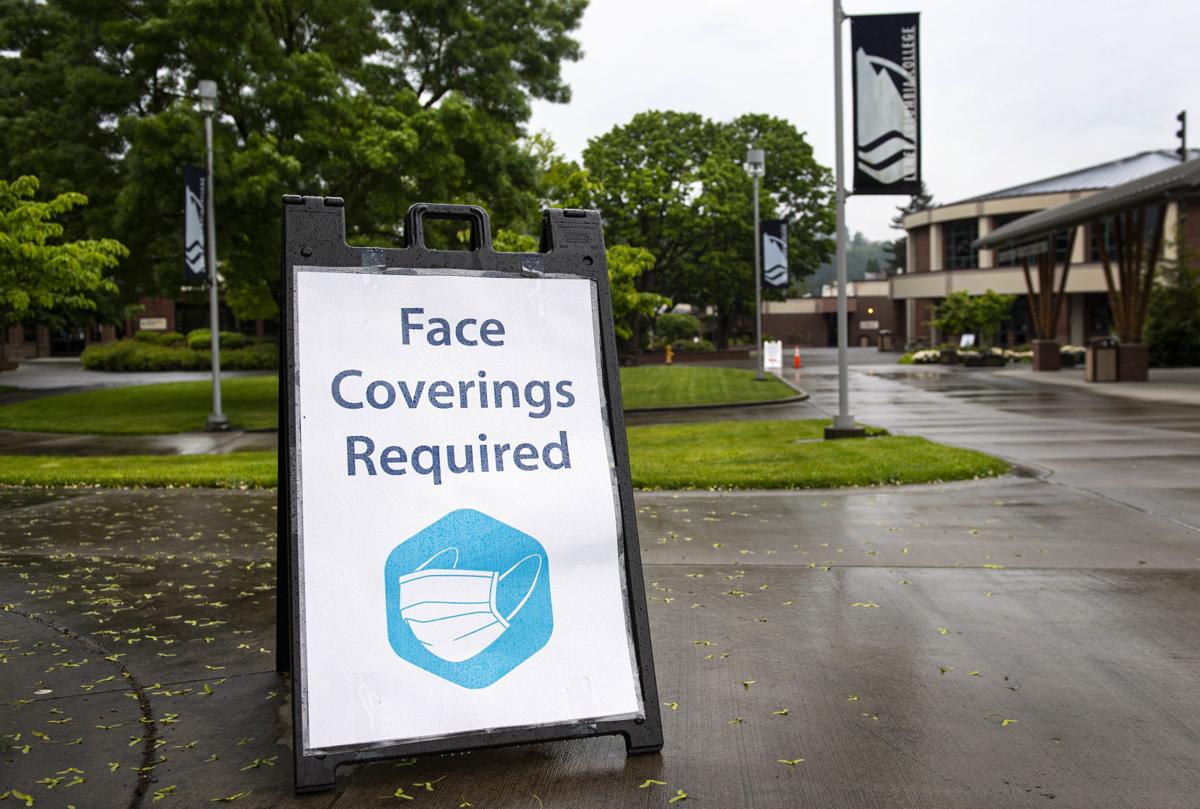 In the future, Lower Columbia College students may spend half the week in online class and half in the classroom.
Or they may continue to video chat with tutors and check out library books remotely.
But even as the novel coronavirus pandemic changes the face of college instruction, one centuries-old tradition will continue: The pandemic has shown how irreplaceable face-to-face instruction and interaction is.
"For a lot of us, we miss it. That's why we do what we do. We love that interaction," said Katelyn Berezo, LCC's tutorial center program coordinator.
Berezo said there are certain things — like watching a student's "a-ha" moment — that simply don't hold up on video.
Kendra Sprague, college vice president of foundation, human resources and legal affairs, said online work has left her department feeling disconnected, even though they continue to work together every day.
"For us at LCC, there's such a feeling of 'LCC proud' and 'LCC family.' That piece is really hard to replicate online," she said. "That family feeling of working here and going to school here, it's a very special environment."
The future of educationCOVID-19 has forced plenty of technological changes that have worked and which the college will retain, officials say, like more virtual tutoring options and more interactive online classes.
For example, the tutoring center has pioneered a different style of Zoom teleconferencing that makes it easier and faster for students and tutors to engage, Berezo said. Students helped developed the approach.
"The best ideas come from the community you serve. They know what they need the most," Berezo said. "That model had been amazing and I've yet to see other centers following that model."
COVID-19 also came as the college was adopting a new operating system — called ctcLink — that allows instructors to remotely post grades and send classwide notifications. College staff can now use it to access employee information from home, and students can use it to check grades and sign up for classes via an app.
President Chris Bailey said the new system has "really enhanced the students' ability to access us."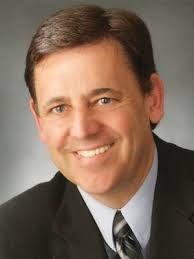 And Bailey said while online classes had always been popular at LCC, the pandemic has helped the college reinforce the message that online classes of today are a far cry from what they used to be. People might think that studying online means less interaction, but with the help of video chat, that's no longer the case, he said, and success rates between online and in-person classes are nearly identical.
That increased access will be a "game-changer," Bailey said, because it will create more opportunities for students, especially older students who have other responsibilities.
COVID-19 challenges Despite some of these successes, the new technology has not been a panacea. Fewer students than normal are using tutoring and library services, and some students have dropped out of school because they couldn't adapt to online classes, college officials say.
Bailey said going remote was simply too much of a barrier for some, reinforcing the need for traditional classes.
"We had quite a few students drop out because the conversion did not work for them. There is always going to be the need for some face-to-face interactions and some need to offer classes in a face-to-face environment," Bailey said.
Berezo, the tutoring center coordinator, said it's hard to recreate the feeling of "walking into a group of academic cheerleaders" online.
Maryanne Hirning, library circulation services manager said, "There's nothing like seeing someone get something in person. ... I'm a staunch believer in library as place. For everyone, it's a space people can come to and hang out between classes."
The campus shut-down also revealed an area of inequality Bailey said colleges need to address: Access to technology. He said colleges need to support students who cannot afford the technology needed to keep up, and while that could mean purchasing more computers and other electronics to loan to students, he said it could also mean advocating for access at a state level.
"As a system ... maybe we need to advocate now that we see the need for more internet capability, particularly in the rural communities," Bailey said.
While there will be some permanent changes to campus after the pandemic passes, most will be away from student view, administrators said.
More staff members might be allowed to work remotely, Sprague said, though the positions would be in departments that don't interact with students on a day-to-day basis, such as HR or finance.
That comes with its own new set of challenges, she said, like a different kind of HR support to prevent burnout. She's been sending out information about establishing boundaries and taking breaks from looking at the screen, she said.
"We can so easily get sucked in. I'm just going to check that one email, then you have 50 emails you want to respond to because they're there," Sprague said.
Hirning said she's seen how the strengthened collaboration between departments created by the pandemic will help students in the long run.
"We all have pieces to student success and now we're one step closer to putting them all together," she said. "By knowing what other departments are doing I have better sense of what might help a student the best."
But even as most things in life seems to going digital, Bailey said there will always be a need and a want for the closeness of a traditional college campus, where students visit instructors' office hours and meet in the cafeteria to snack and study.
"We're on a community college campus because we like the feel of it, the energy and the people. That's something that's really missed," he said.
Get local news delivered to your inbox!
Subscribe to our Daily Headlines newsletter.