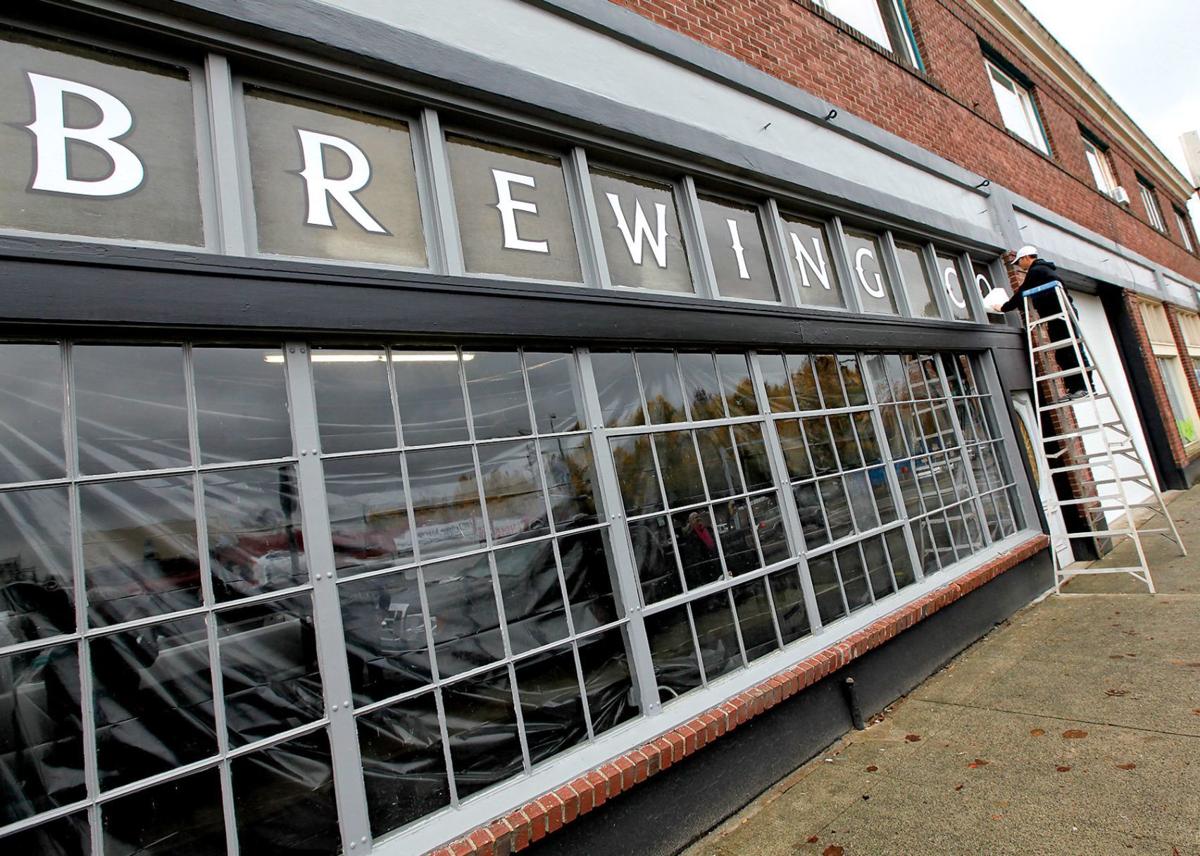 Editor's note: This story has been updated to include information from social media posts made by Ashtown Brewing Co. after press time.
Longview's first brew pub may get evicted from its downtown home of seven years. But the owner appears to have plans to reopen in a new location. 
Ashtown Brewing Co. and owner, Jarrett Skreen, are defendants in a legal complaint for restitution of property. Property owners Robert and Lila Schlecht filed the case last week in Cowlitz County Superior Court.
According to court documents, Ashtown is staying in the building near the intersection of Hudson Street and 12th Avenue without a lease agreement.
Select Enterprises, a landlord company that manages the building, notified Skreen on Dec. 30 that his business needed to leave the space by the end of January. However, Skreen has continued operating.
On Saturday employees were still serving patrons in the pub. Tables, chairs, brewery equipment and other items remained in the space Monday.
Representatives with Select Enterprises directed comments to the company's attorney, who could not be reached for comment.
Skreen also did not return multiple requests for comment Monday. However, on Instagram late Monday evening and on Facebook Tuesday, he shared plans to relocate the business. 
"We are very excited to share that Ashtown is finally moving. Our new location became available sooner than we expected, so we are going to start the moving process now in order to have our grand reopening when the nice weather hits," Skreen said in the Facebook post. "Our last day at 1175 Hudson St. will be Feb. 29." 
Details about where the brew pub will move or when it will reopen were not included in the post. 
Two separate court hearings on the possible eviction are set for Feb. 12 and Feb. 19.
Erik Skreen, Jarrett's cousin and a former partner in Skreen Ventures LLC (the umbrella company for Ashtown), told TDN on Monday the brewery's lease expired last summer, and he left the partnership around the same time.
"I sold out because I was having issues with my business partner and just had to separate … my finances and move along," Erik Skreen told TDN Monday. He declined to discuss further details.
According to court documents, Erik Skreen legally petitioned in March to dissolve Skreen Ventures, citing an "internal deadlock" about how to manage the company, according to court documents.
The cousins could not agree on how profits would be calculated and distributed, the petition says. Additionally, Jarrett Skreen acted unilaterally in management and "violated his fiduciary duty" to Erik Skreen and the corporation, including spending business money for non-business purposes, according to the court documents.
"(Jarrett Skreen) has engaged in conduct which has destabilized and injured Skreen Ventures, LLC," the petition reads. "The actions of (Skreen) have resulted in severe antagonism and irreparable harm to the relationship between LLC members."
Jarrett Skreen denied all allegations of "dysfunction" within the corporation. In any case, the dispute was dismissed in August after the cousins "fully settled and compromised," according to court documents.
Jarrett Skreen now is listed as the sole member of Skreen Ventures, according to corporation documents.
Get local news delivered to your inbox!
Subscribe to our Daily Headlines newsletter.