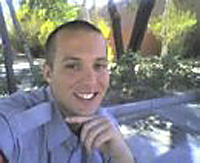 Rita Walker called Thursday "a glorious day" even though it was the day of her son's death.
"When we finally saw that last breath, it was beautiful," Walker said Thursday morning in a phone call from Florida. "He was at peace. He's in a better place."
Jared Walker, 29, died just before 9 a.m. EST, about 20 hours after his family had him removed from life support. Jared, a 2000 graduate of R.A. Long High School, was mortally wounded early New Year's Day when he was accidentally shot in the head with his own gun at his condo in Fort Lauderdale, Fla. He had been in a vegetative state with "zero percent" chance of recovery, doctors had told the family.
Walker and her husband, Warren, of Longview were on either side of Jared when he died, Walker wrote on her Facebook page. "So glad we stayed all night with him, and he wasn't alone," she wrote.
Walker said Jared's breathing was "harsh and raspy" through the night, but his last three were "really long and quieter."
"After the second one, we were listening for the third one and we thought, 'OK, he's gone.' Then he took one last breath," she said. "It was peaceful."
A weary Walker said she's uncertain when the family, including Jared's younger brother, Brent, will return to Longview.
"There's a few things in the apartment we'll want to take home, but for the most part, we're not going to deal with it now," she said. "Right now, I just want to get him home."
Walker said it wasn't possible for her son to be an organ donor as previously hoped.
As in the previous days, the Walkers' faith kept them going in Jared's final hours.
"God planned for us to be in the room with Jared when he peacefully took him home," Walker said. "It was a happy time knowing that he was in no more pain."