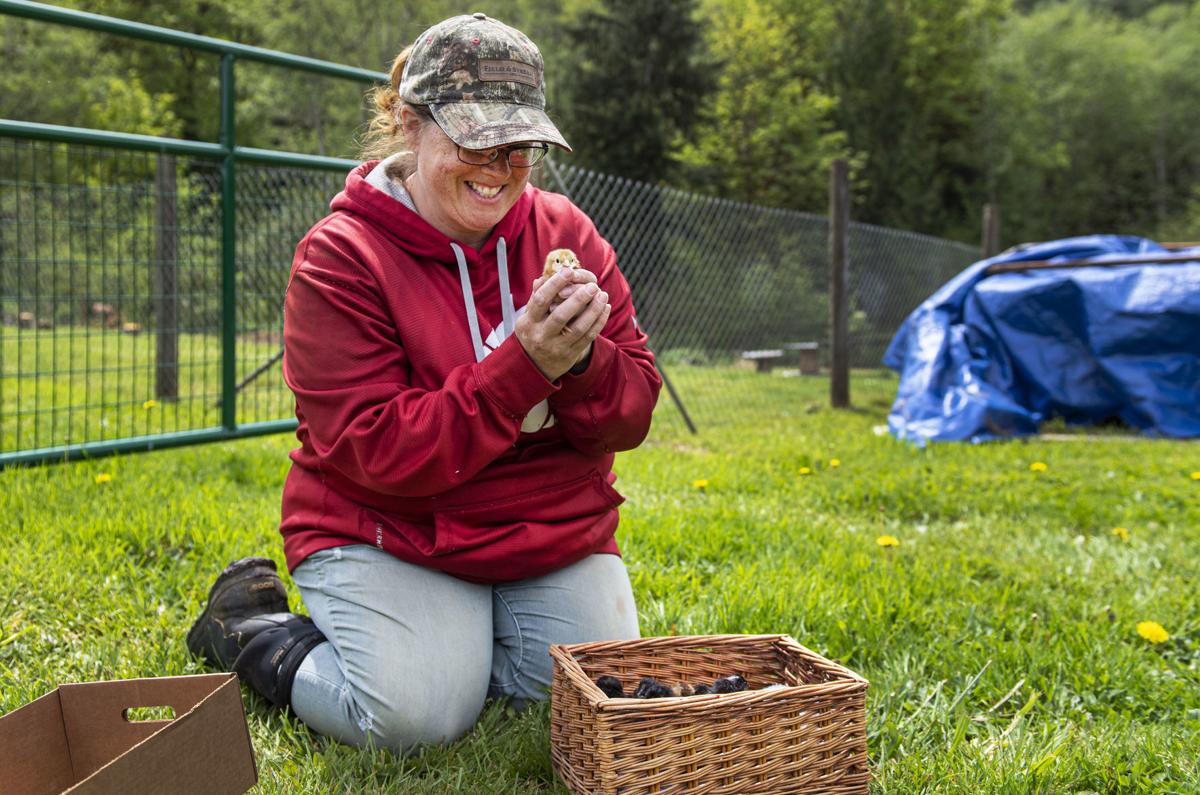 Megan Hubbard knows the current demand for poultry is nothing to cluck at.
The Castle Rock chicken farmer spent several weeks looking for baby chicks locally to replace a few hens on her homestead. Although she tried Wilco, Western World and Four Corners Farm and Garden, she could never find a place with birds in stock.
These fluffy feathered babies are flying off the shelves as fast as hand sanitizer and toilet paper were at the start of the pandemic, Hubbard said.
"It's insane. The first time I went in to buy some (from Wilco) they were just sold out. When I talked to the cashier, she said they have received 900 baby chicks the day before and sold 700 that same day," Hubbard said. "They sold the other 300 the next morning and were supposed to receive another 400 later."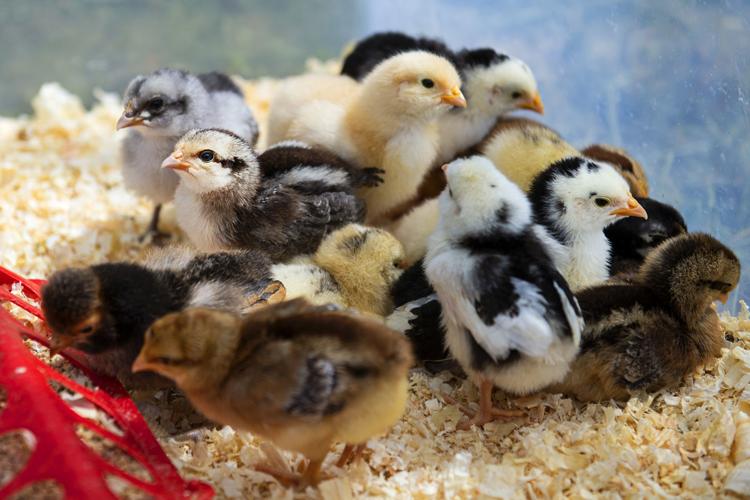 Dozens if not hundreds of people are flocking to feed stores for the birds — many of whom are looking to fill their very first coops. It's a phenomenon hatchery owners think is driven by an increased awareness of the food supply chain and a desire to be self-sustaining during the COVID-19 pandemic.
"I think that a lot of people are awake and aware of our food supply and how easily it is to stop. If they have chickens, they have some sort of food supply," said Sarah Bartkowski, owner of the Cedar Spur Ranch in Castle Rock. "A lot of people are taking advantage of this opportunity to either get back into chicken or to start them for the first time because they had always wanted to."
Bartkowski has sold chicks from her "small-scale, high-quality bird market" for almost two years. Last year she struggled to sell her birds as chicks, she said, and some buyers turned her down altogether.
"This year I can't hatch enough. ... I have orders coming in for a dozen, 15 birds at a time."
Bartkowski estimates that she's sold 150 chicks in the last two months. Last year she totaled about 250 chicks in the spring and fall seasons combined.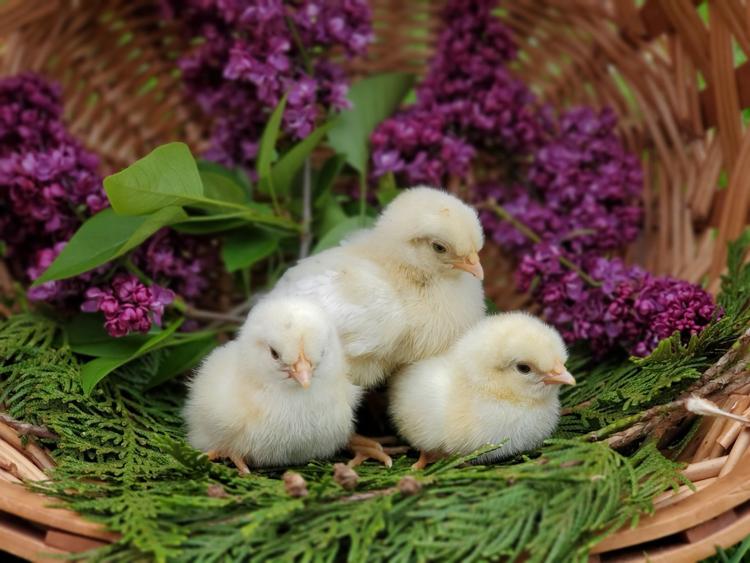 And her customers are coming from all corners of the region, she said. One family drove down from Seattle. Another came from Portland.
"It's crazy where they are coming from, just to buy a handful of chicks. ... I know talking to people in the industry it's everywhere. It's nationwide they are having chick problems," she said.
At the Crabb Family Farmstead, an animal rescue and ranch in Castle Rock, nearly 300 eggs sat in an incubator last week. Almost every one of the future chicks is already spoken for.
"Right now we have waiting lists for everything," co-owner Renae Crabb said of the farm, which sells chickens, turkeys, peacocks, goats and meat rabbits.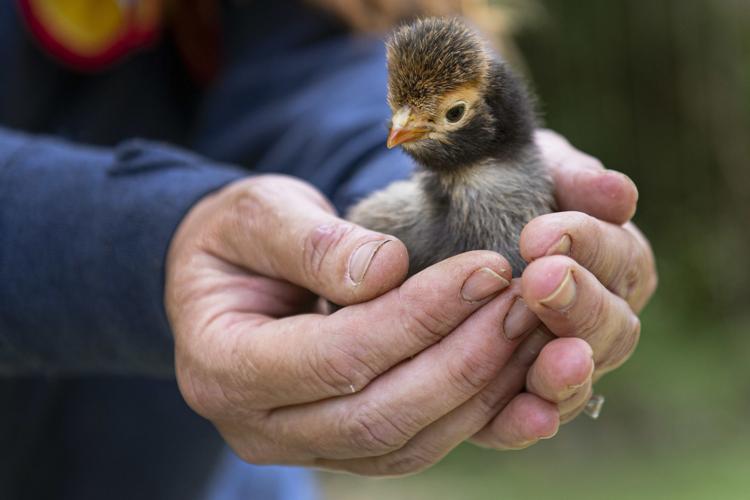 "I think that the coronavirus has definitely impacted (demand) because ... everyone is just planning more for the future and to be more sustainable, so they don't have to expose themselves to go to grocery store," she said.
Some customers have told her that they've looked at all the local feed stores to no avail.
"From my understanding, (Four Corners) gets chicks every Friday. They have a line outside at 8 a.m. and they are sold out in 15 minutes," Crabb said. "People at the back of the line aren't even getting any because there just isn't enough."
The rush on chicks is a headache for some seasoned poultry ranchers. Longview resident Erin McKee said she had to wait a month for chicks to replace the birds on her family's farm that were picked off by predators. She only needed half a dozen babies, but she could never beat the morning rush to Wilco.
"They said they were getting in a few hundred chicks each week. ... Within two hours, they'd be gone," McKee said.
So she turned to online hatcheries and was forced to pay extra for shipping.
"It was like $35 or for the chicks and then another $35 or $40 to ship them," McKee said. "It's not the best way, but I spent several hours looking at maybe eight different websites and also searching just locally on Craigslist and Facebook and stuff."
Katie Horsley, a Kelso resident, paid almost five times more than she expected to start her small flock because she couldn't find any chicks in the store.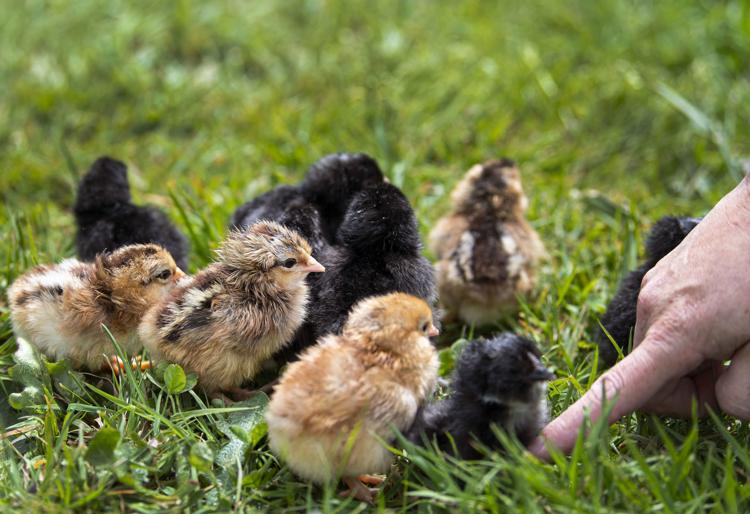 Last week her mother swooped up the last six birds at Four Corners for about $2 each, she said. The only other place Horsely could find chicks as Bartkowski's ranch, which was selling them for about $10 each.
"I was so glad to find Sarah and be able to get some from her. Even at $10 a chick, I didn't mind. … It's quite a difference, but any time you buy local you expect to pay more," Horsley said.
Bartowski said she hasn't raised her prices, despite the rising demand. But bigger breeders are certainly profiting.
Katie Whittington, a hobby chicken farmer in Cathlamet, she said she attends poultry auctions to buy birds to breed and hatch for friends and family. She saw five chicks sell for $16 a piece at an auction in April.
"And they were not a specialty breed. They were straight run barnyard mix," essentially the mutt of the chicken world, she said. "Normally those chicks go from $2 or $1.50 a piece."
Crabb estimated that 90% of her customers this year were first-time chicken owners. Many buyers are learning about poultry care as they go, so maybe they don't know any better on prices, Whittington said.
"The people like us, who were regulars who go, were jaw dropped."
Hubbard, the Castle Rock resident, said she got a good chuckle from one "newbie" she met while buying feed at Wilco. They struck up a conversation about her flock, and he commented that it was good she had roosters because "you have to have those to get eggs."
A four-year owner of chickens, Hubbard knows hens will lay eggs whether or not there's a rooster around.
"I was cracking up. ... I told the cashier and she said, 'You wouldn't even believe the stuff I'm hearing from people.' "
On a more serious note, though, Hubbard says she worries that the lack of knowledge for new owners could lead some to eventually abandon their birds.
"It concerns me that people don't understand what it takes. You have to care for them. You have to provide them a good home and feed them," Hubbard said.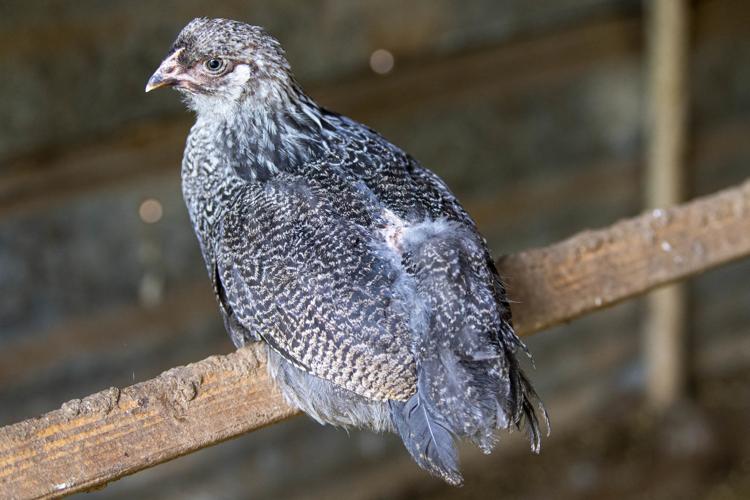 And chicks usually need more space to roam than people think, Whittington said. She's seen some first-time buyers with half a dozen chicks or more in coops deigned for two or three full grown birds.
"It's great for when they are chicks, up to probably 8 weeks old. But really they need a lot more room and they will wander. Predators will grab them," Whittington said. "I think a lot of people are thinking for right now, not eight months from now."
Crabb expects a lot of chickens to go up for sale as people downsize or return to work. Her animal rescue will try to prevent too many birds from going homeless, she said, but she encourages people to hold onto their animals if they can.
"I hope that people start to realize how much they can do for themselves and how much having chickens or goats or rabbits can help them sustain, but also bring a little joy to them, too."
Get local news delivered to your inbox!
Subscribe to our Daily Headlines newsletter.