Editor's note: Check our online campaign 2019 archive for local election-related stories that have appeared in The Daily News and TDN.com since the summer. Stories will be added to the archive throughout the campaign season as they are published.
Voters' choice in a Longview port commissioner race could determine how much their property tax bills may drop in the next half decade.
Incumbent Allan Erickson and former Longview mayor and county commissioner George Raiter agree the port should decrease its annual levy, and in the primary both candidates said they wanted to eliminate the tax.
But now Erickson says he is in favor of keeping a small tax in place for capital investment at the port, while Raiter plans to look for budget savings to replace the tax.
"If you reduce the port budget 1% a year for six years, it ends up being exactly the amount the tax brings in (annually): $2.4 million. ... Staff can tighten up," Raiter said.
The candidates also disagree on how the commission should work with staff. Erickson said he's pushing staff to be more aggressive pursing new industrial clients; Raiter said the sitting commissioners are micromanaging.
Both men say attracting new business to the port is a "top priority." They say they both support the longshore union, but they'd be willing to develop part of the port's bulk cargo laydown yard — an important source of longshore work — if a new industrial client would create lots of jobs there.
Erickson, a first-time public official who owned the Longview Printing Arts Center, called his first 11 months on the port commission an "apprenticeship," and now he's "ready to rock and roll." He's particularly eager to help the port develop a long-range strategic business plan during the next two years.
"The port is doing really well right now. … I like to take a bit of responsibility for that, even though I've only been there a year," Erickson said during a joint interview this week with Raiter and The Daily News editorial board.
Raiter is running to "get back involved in the community" and use his years of experience as a leader in public and private industry to bring new businesses to town, he said.
"I know how (corporations) think, and I know what it takes to bring them here," Raiter said during a League of Women Voters candidate forum this month. (Raiter once managed the shuttered Reynolds Cable Plant and also was a local Weyerhaeuser Co. manager.)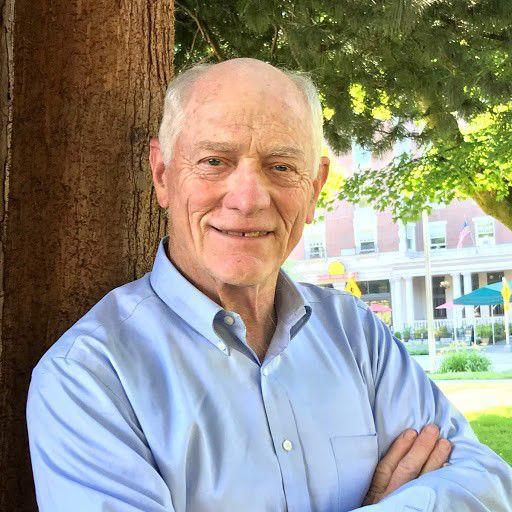 Raiter said he has "not been watching the port that closely since I filed," but his past experience as a public official gives him a "running start" for the port role.
Port tax
The candidates agree that the port should consider decreasing its property tax levy, which is 26 cents per $1,000 of assessed property value, or $65 annually on a $250,000 home.
In the primary, Erickson said he was interested in eliminating the tax. Now he's aiming to "minimize taxes," instead of doing away with the levy completely. The tax boosts the organization's capital budget, which helps pay for facility improvements, including updates to the railroad, berths or warehouses.
Eliminating the tax would delay some of the facility improvements the port needs to attract new employers and to improve Willow Grove Park, he said.
"It's a public benefit, and the public can see the direct benefit of spending some taxes to support that," Erickson said.
You have free articles remaining.
Raiter disagreed that eliminating the port tax would mean slowing improvements at the port. The lost revenue could be made up by cutting the port's operating budget, he said.
"Staff can tighten up. You can work without someone who used to be there if you can find a way to combine (job duties). The higher you are in the organization, the more they get paid, the more likely you are to be able to combine functions," Raiter said.
Growing port business
Port commissioners are elected to six-year terms, during which they help set budget and major policies and guide growth. The port made $41.7 million in gross operating revenue last year and generated about $491 million in direct business revenue throughout the region, according to port officials.
An economic impact study released earlier this year showed port-related revenue and jobs increased more than 50% between 2012 and 2018. Most of the growth was due to the addition of Export Grain Terminal in 2012. The only other new lease since then was the 2017 agreement with International Raw Materials, a minerals, fertilizer and grains exporter.
Erickson said he is "pressing staff" to find potential clients, and he was vocal "from day one on the commission" in urging the port to fill a vacancy in the business development department that was open for several months. (The port in April hired Christian Clay for that role.)
During an August meeting, Erickson supported adding a regular business development report to commission meetings. The motion passed, with Commissioner Wilson voting with Erickson on a 2-1 vote.
"We really want to know what's going on with business development and what kinds of prospects they have out there," Erickson said.
Raiter argues that the current commissioners are directing staff when they should be directing Port CEO Norm Krehbiel. Krehbiel can then work directly with staff to develop plans and proposals to bring to the commissioners.
"The current commissioners are still learning how to work well with the one employee they have," Raiter said.
Ratier said his two terms on the Longview City Council prepare him for that sort of work environment.
To attract new tenants, the port should highlight its strengths, such as the direct ship-to-rail connection and readily available skilled workforce, Raiter said. If the port doesn't see a potential client as the right fit — as was the case for the propane export project the commission ended up unanimously rejecting in 2016 — then the commissions should be upfront about that, Raiter said.
Part of the concern with the propane project was that it would shrink the port's laydown yard, which supports several longshore jobs. When it comes to big factory projects like that, Raiter said he's willing to collaborate with the union, but he won't push a 100-job factory away just because it threatens a dozen longshore jobs.
"I'm all about economic development, and quite frankly, I believe in the long run that economic development is good for the port, and what's good for the port is good for the longshoremen," Raiter said.
Erickson agreed, but he noted the commission is considering "reconfiguring" the space at the port to "maximize our footprint."
"We are hoping to accommodate both the laydown yard and a potential tenant that would bring a significant number of jobs," he said.
The longshore union has not announced an endorsement in the race so far.
Neither Erickson nor Raiter is particularly antagonistic toward his competitor, though they have traded light verbal jabs at forums and interviews. Erickson said he "has a passion for the port maybe George doesn't have." Raiter noted that his years of political experience would enable him to jump right into a leadership role.
"I believe in just a few months I'd be where the current incumbent got in 10 months," he said.