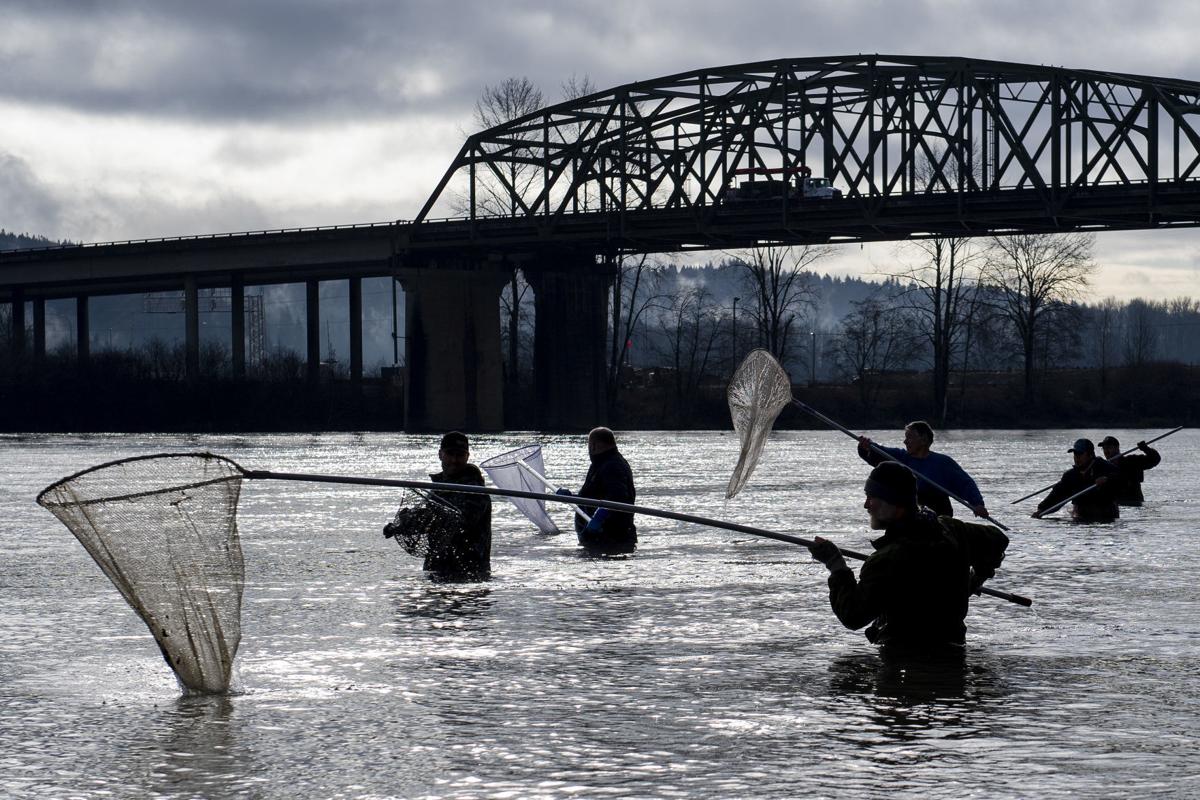 Following a successful opener on Valentine's Day, the Washington Department of Fish and Wildlife approved another one-day recreational smelt fishery on the Cowlitz River for Wednesday Feb. 26.
Recreational dipping will be allowed from 8 a.m. to 1 p.m. along the shore from the Highway 432 Bridge (Harry Morgan Bridge) upstream to the Al Helenberg Memorial Boat Ramp in Castle Rock, according to a WDFW press release. Each dip netter can keep 10 pounds of smelt per day. No fishing license is required.
Feb. 14 marked the first recreational opening since 2017. It was "quite successful for dip-netters," said Laura Heironimus, a WDFW fish manager. WDFW estimates that nearly 35,000 pounds of smelt, or about 400,000 fish, were caught.
Most people followed the rules while dipping, though WDFW enforcement officers confiscated about 500 pounds of smelt from dip netters who surpassed the 10-pound limit, said Enforcement Captain Jeff Wickersham. The agency will have a strong enforcement presence Wednesday, he said. 
Get local news delivered to your inbox!
Subscribe to our Daily Headlines newsletter.