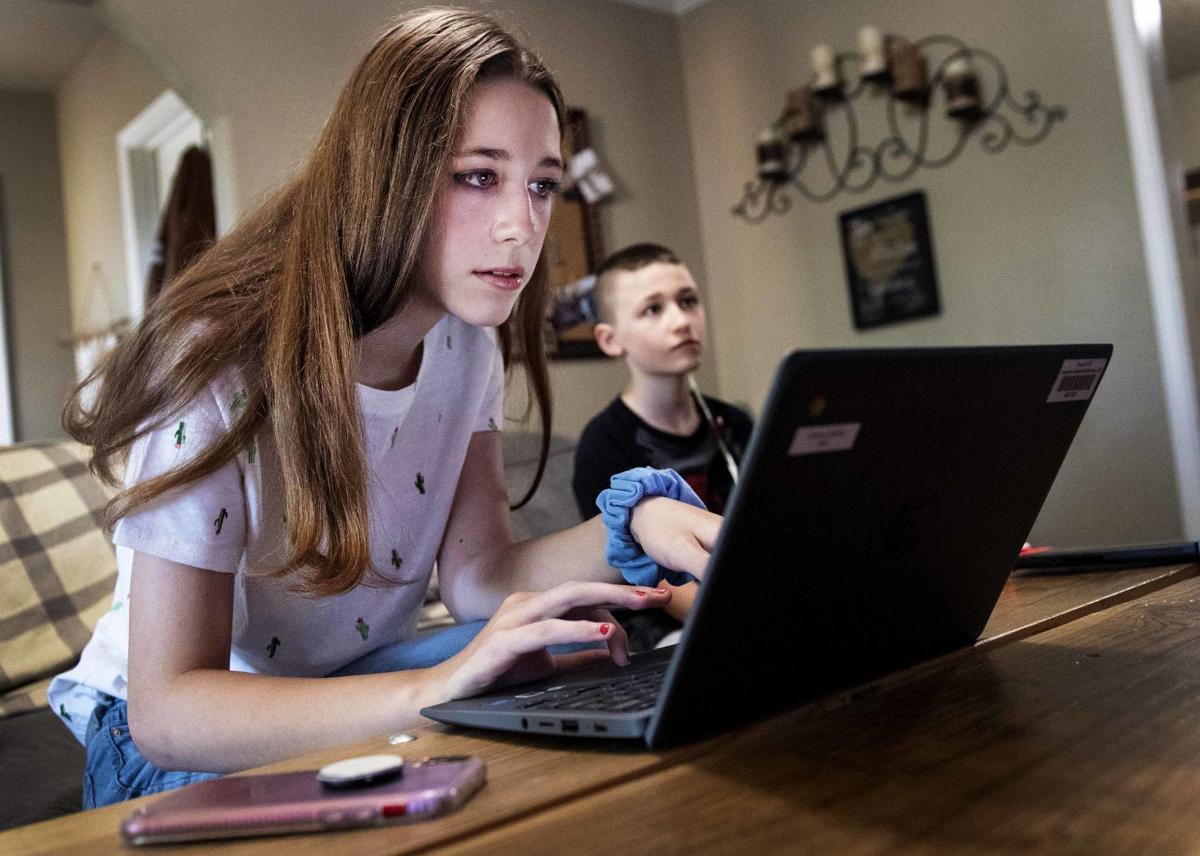 In the spring when schools closed due to COVID-19, local families say they thought things would get back to normal soon, certainly by the fall.
Instead, the school year begins Tuesday with a first day unlike any other.
"I've been really excited for high school for a really long time, and now that it's finally here I don't actually get to go," Castle Rock freshman Brookelyn Alblinger said last week. "So that kind of sucked."
Parent Laura Hight decided that instead of trying to steer her three children through Kelso High, Coweeman Middle and Butler Acres Elementary, all of them would simply enroll in the Kelso Virtual Academy.
"With all of them going into different grades, we were getting over the late summer a lot of different emails from the different schools. It was overwhelming," she said.
In Longview, after a summer of changing special education guidelines and uncertainty, Sarah Carman said she's ready for a schedule that's closer to normal for her freshman daughter CeCe and 9-year-old son Rem, who is on an individualized education plan and gets therapy at school.
"It feels like as long as the summer's been, (the school year) snuck up on us," she said.
TDN will follow these three families as they navigate the first few months of school for a multi-part story series. This is the first installment.
The Alblingers: Castle Rock School DistrictThe Alblinger family just graduated one son from Castle Rock High School this past spring, and Brookelyn is entering the high school this fall. She said she's worried about connecting with her teachers, math class and missing milestones like homecoming and football games.
"I didn't really like doing (online learning) last year and I kind of struggled with it. It's just not the same as being in the classroom. You can't ask the teacher (questions). I mean you can email them, but you can't ask them right then and there," Brookelyn said. "I'm not looking forward to any part of it."
After a minute of reflection, she added that she was looking forward to not waking up as early.
But Mom Kari Alblinger said she's not worried about her daughter's grades.
"I know she doesn't like it, but she's good at doing it," Alblinger said. "I'm not concerned about her oversleeping. She wants to keep her grades up. She's got dreams past high school and into college."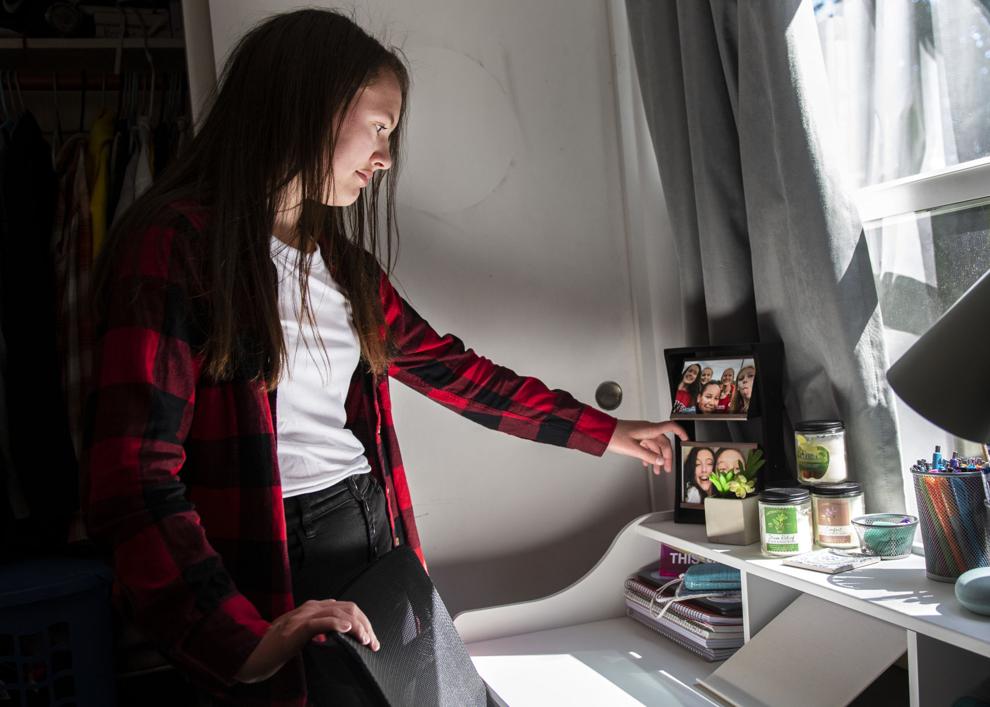 Alblinger said in preparation for a more intense remote experience, she bought Brookelyn a new desk and a better office chair. Usually, Alblinger said she and Brookelyn would go shopping for new clothes, but that's on hold.
"What should we be buying for school supplies, because when are we going to start back? Are we going to need them this year? School clothes have been way different because I've been like 'Well, I don't want to spend a ton of money if you're not going anywhere.' That part has been kind of a bummer to her," Alblinger said.
Another disappointment for Brookelyn is that volleyball isn't starting until January. Brookelyn said she misses her friends and the social aspect of school.
"My group of friends, we'd rather be at school. At lunchtime we all hang out and we see each other in our classes," she said. "We've kind of drifted apart. We try to hang out as much as we can but since we're not at school we don't see each other every day."
Alblinger said she wanted to keep Brookelyn in the local district to support Castle Rock. Alblinger is a Head Start teacher at the preschool and said she feels like the district is "showing that they're going to do way better than they did last year."
"I also know money is tied to students and this and that so that's a big part," she said. "I don't want our school district sinking because so many people are pulling their kids for private schools or homeschooling. I know there are a lot that are doing that right now and it's kind of scary."
A silver lining for Brookelyn is that she's actually less nervous about her first day now.
"I feel less nervous because I would be starting as a freshman so I wouldn't know my way around the school yet," she said. "But then next year if we go back, or even this year if we go back, I'll have to learn my way around."
The Hights and Mussers: Kelso School DistrictLexi Musser is also missing her traditional freshman year experience at Kelso High School.
"I was really hoping to go back and meet everybody and go to orientation, that kind of thing, but I'm kind of excited to start KVA," Lexi said.
Her mom Laura Hight said of her three children, Lexi was the one she was least worried about.
"Lexi is really motivated and really organized. The other two children that I have are more creative and they're definitely more social and they don't mind getting interrupted and coming back to something," Hight said.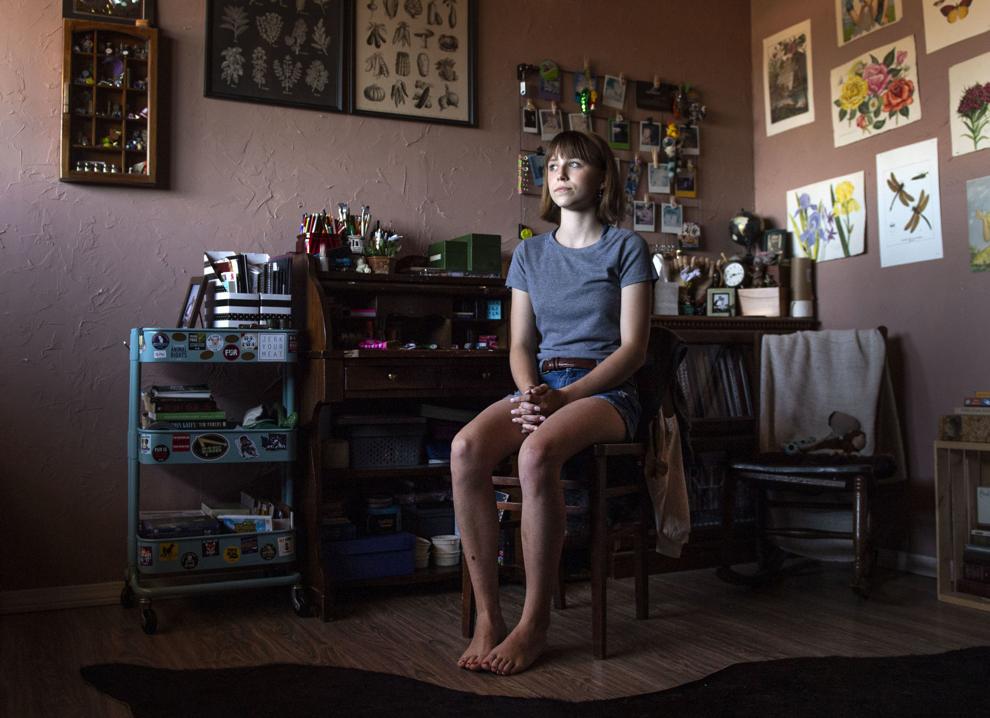 She said so far, many of last spring's challenges have been addressed. For example, paper packets for her elementary son Lincoln were frustrating, but now his work will be online.
"It's like doing your taxes all the time," she said. "It was awful for him because he wanted to feel the sense of satisfaction that he was doing it right and we would send these packets back just going 'I don't know. I hope you graduate fourth grade.' "
With KVA, she said Lincoln will feel more satisfied and can see his progress. The Chromebooks the district handed out are "fantastic" and Hight said she learned last spring to set up specific times and places for the kids to learn. That time included her and her partner's undivided attention, too, she said.
"Nothing else is going on. We're not having lunch, we don't have a TV show going in the background, we're not going to take a break. We're just going to do school at this time," she said. "And setting that up made a huge difference."
Hight's other worries are the social development of her kids and childcare. She wants Lexi back in-person as soon as possible, but said it might be less disruptive for Lincoln and Sadie to finish out the year online.
On the other hand, Hight said she and her partner work in the restaurant business full-time. While they've arranged their schedules to have at least one parent home four days a week, there's still a gap.
"Lexi, blessedly, is old enough to babysit. The hard part is going to be if we're relying on Lexi for childcare some of the time then we also have to make sure that she has enough time for schoolwork. It's going to be like a part-time job for her to watch the kids," Hight said.
And while the kids will spend some time at Hight's mother's house like they normally do, she said she doesn't want to ask her mom to handle schooling.
"If they're at grandma's, they're going to want to play. So we're planning to get all the work done when one of the parents is home, and on the others days there's just no school work," Hight said. "It's going to be a lot of concentrated school."
That will allow Lexi to get ahead in classes, something she's excited about. She said she was interested in graduating early, or perhaps taking a lot of electives.
"I'm pretty excited to be making own schedule and figuring out what else I can do during the day expect just school," Lexi said.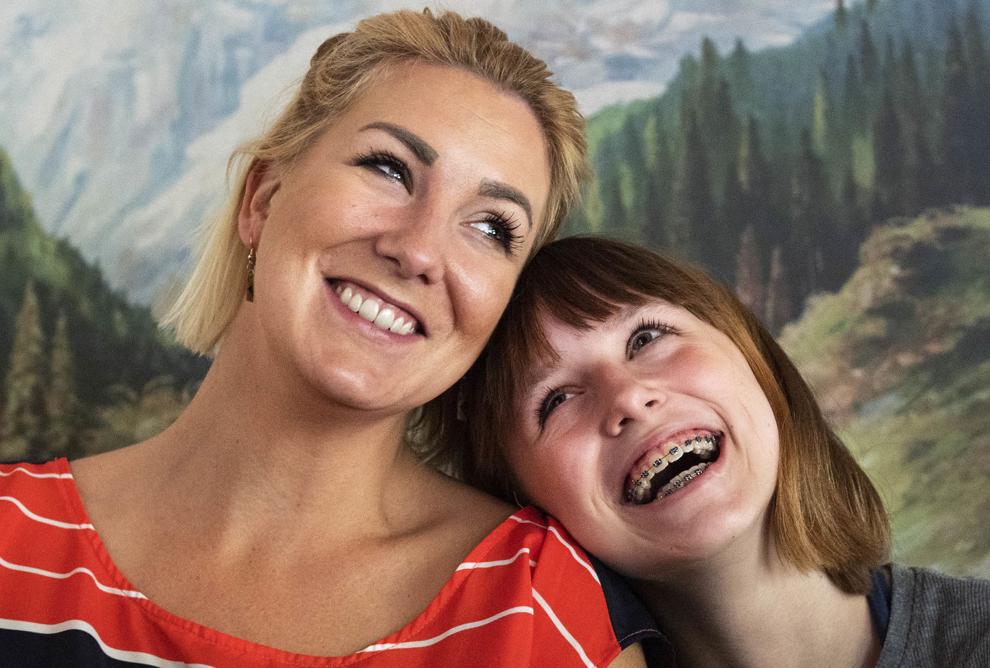 For now, KVA seems perfect, Hight said, and that's made better by Principal Cindy Cromwell.
Cromwell was previously the principal of Butler Acres, which all three Musser kids attended. Hight said when she learned Cromwell was taking over KVA this year, it made the transition a "no-brainer."
"It makes sense on paper, but to know she's in charge of it, it just makes me feel like there's a family member taking care of the kids now," Hight said.
The Carmans: Longview School District
In the Longview school district, Sarah Carman has spent the summer on calls and emailing Rem's special education support team. His IEP needs to be updated, there's testing to be done and he missed lots of therapy in the spring that couldn't be replicated online.
"He'll be mostly remote and then for certain therapies and such, the understanding is he'll go in person," she said. "That's what we're hearing now, but it changes every day."
Luckily, her older daughter CeCe is entering Mark Morris High School and is very self-directed, Carman said. In fact, CeCe had always been interested in online school, so Carman said they're treating fall like a test run.
"She's old enough to assist in and make some of the decisions. You've proven you can do online school, so you can stay online or go in-person," Carman said.
For now, Carman is cleaning out a space in her office for schoolwork and planning her real estate schedule around times she needs to be home to help Rem. She said the family talked about CeCe helping, but she and her husband decided they didn't want CeCe "to sacrifice her school time to teach her brother."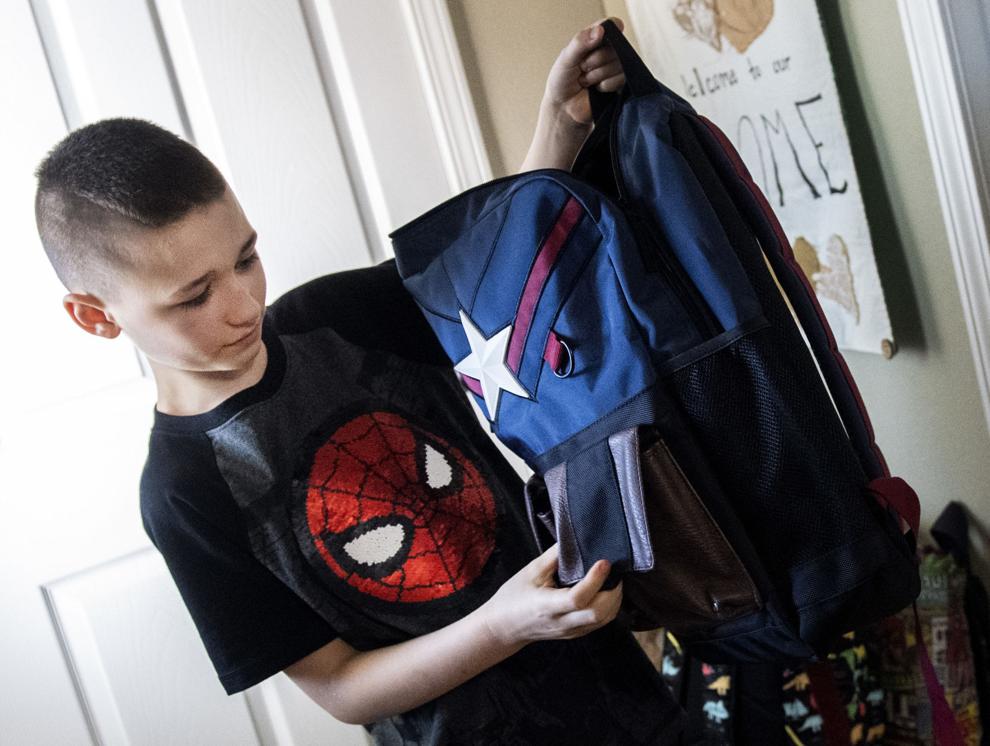 Carman said her main concerns are that Rem won't get enough time socializing with other kids, which is vital for him.
"Remington is definitely in person, there's no doubt about it. With an IEP and trying to learn social skills, you have to do that in person," she said. "We're at least getting him back into the classroom itself and getting him to practice classroom behavior."
While CeCe wanted to stay in the school district, Carman said the family did consider putting Rem in a private school, or a more specialized virtual school. But he might lose his federally mandated IEP if they did that, which Carman said she didn't want to risk.