Eric Wright spent several hours in his downtown Longview chocolate shop last week preparing handmade sweets to fill his display case for Small Business Saturday this weekend.
Last year Wright sold chocolates at a "pop-up" market during the event. The local version of the national shopping holiday connected Wright with countless customers, many of whom now shop Storyboard Delights, the permanent store he opened in June at the Merk.
"There were thousands of people coming downtown, and we handed out (a lot of) cards," Wright said. "We still get people coming in now saying, 'I met you at Small Business Saturday,' and that was a year ago."
Wright and dozens of other downtown business owners want to recreate that excitement this year. The Longview Downtowners say Small Business Saturday helps highlight the growing number of local businesses on Commerce Avenue.
"We are trying to transform downtown into a place where it's a place to go. Small Business Saturday gets a whole bunch of people down here for one day, and then we are able to tell them, 'Look at all the cool shops that are open year round,' " Wright said.
Small Business Saturday, which falls between Black Friday and Cyber Monday, has steadily gained recognition in recent years. According to a survey by Washington State University, 62% of Pacific Northwest shoppers are familiar with the event — a three percentage point boost over last year. And earlier this month Gov. Jay Inslee formally proclaimed Nov. 30 Small Business Saturday in Washington.
More than 70 retail and restaurant businesses throughout the historic Downtown Longview district will participate this year in the annual event coordinated by the Downtowners. Another 65 individual crafters, artisans and direct sales businesses will host booths at one of five pop-up markets on Commerce Avenue.
That's almost double the businesses and crafters that participated in last year's event, said Lindsey Cope, Downtowners president.
Shenae Strike, co-owner of Classics and Oddities, said the event encourages all of the downtown businesses to "team up together to make downtown a big destination location. … It's like a very big block party."
You have free articles remaining.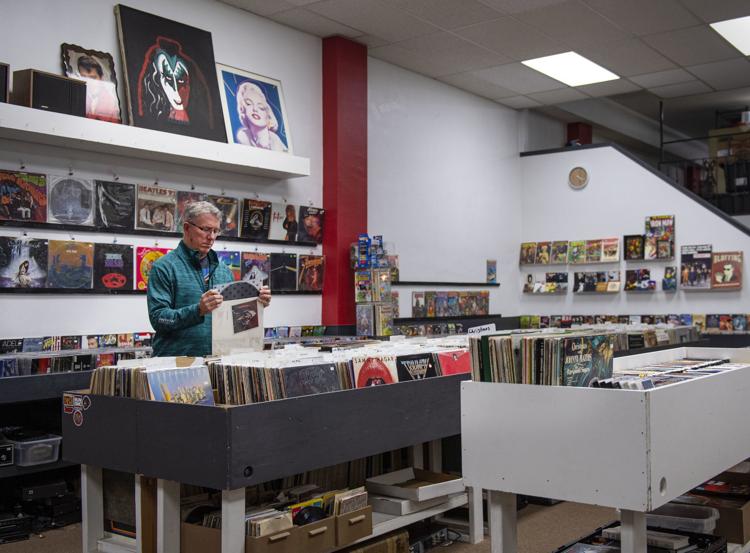 Several business owners said the annual event marks their biggest day for sales. According to a survey by the National Federation of Independent Businesses (NFIB), nearly 60% of small business owners say Small Business Saturday contributes significantly to their holiday sales each year.
Colleen Macaulay said Saturday will probably be the "biggest shopping day of the year" at Real Deals, her modern home decor shop in Tibbet's Mercantile. But Small Business Saturday is about more than just turning a profit, she said.
"For us, it's almost a PR day. We know we will get tons of new faces, and we want them to remember us. We want them to have a great time, get a great deal … and to get down and shop Commerce every day," Macaulay said.
The NFIB surveys found that 96% of consumers who report shopping on Small Business Saturday say the day makes them want to "shop small" all year. That statistic also rings true for the Posh clothing boutique, said Jessica Melone, a sales associate.
"Our customers — and I know this goes for other businesses — come back all of the time. People are glad we are here," Melone said.
Local businesses offer a "shopping experience" that big box stores and online platforms cannot, said Britney Colligs, owner of Jade Ann clothing boutique in the Merk.
For example, cashiers at Jade Ann might ask regular customers about how their children's soccer season went, but "if I go to Target, I won't talk to the cashier, and she won't know what's going on with my life," Colligs said.
Shopping locally also creates memories of finding the perfect gift for a family member, picking out a specially crafted product with friends or discovering a one-of-a-kind business, Wright said. Small Business Saturday embodies that "tangible community feel" and small town shopping experience, he said.
"If people come in for Small Business Saturday and they get that cup of hot cocoa you can't get anywhere else … they will remember us for the holiday sales and they will remember this spot," Wright said. "We are trying to give them a taste of how awesome we are all year."