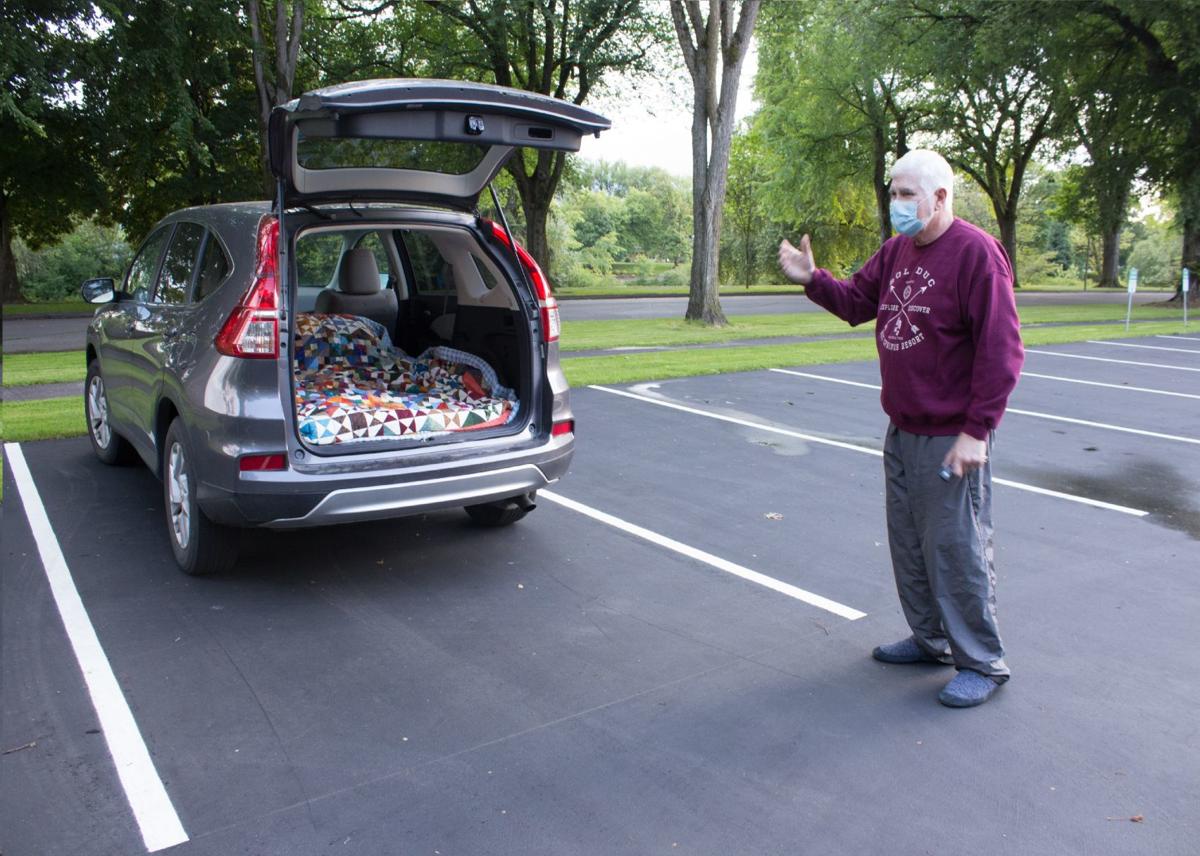 From the makeshift sleeping pad on the floor of her room this weekend, Darcy Gillespie was tempted by the softness of her bed.
Two blankets and a pillow piled on the floor couldn't compare to the comfort of a real mattress.
But Gillespie stayed there on the floor, steadfast in her participation in the "Night Without a Bed," a fundraiser for Family Promise of Cowlitz County.
"It was a little hard to get comfortable. But then I told myself, 'You only have to do this for eight hours. There are families that are doing this 24/7, year-round,' " said Gillespie, a Clatskanie resident who volunteers with Family Promise through the church she attends in Longview.
Like several other participants in the demonstration, she woke with an ache in her hips but an enlightened sense of compassion in her heart.
"I think this will make me a better volunteer because I had a taste of what (unsheltered families) go through. … I can empathize with them and how uncomfortable that is," Gillespie said.
Family Promise of Cowlitz County, an affiliation of churches, social services, and community members, joined the national event to encourage local volunteers to temporarily experience homelessness, said Lisa Staudinger, executive director for the nonprofit. The event is tied to a fundraiser to help with operating costs for the nonprofit, which hosts homeless families in local churches while helping them find permanent housing.
The rules for participation were simple: Spend one night sleeping anywhere but your own bed.
"We are hoping people develop a sense of what that would be like if they had to do it every night," Staudinger said. "We hope it builds a little better empathy for that experience."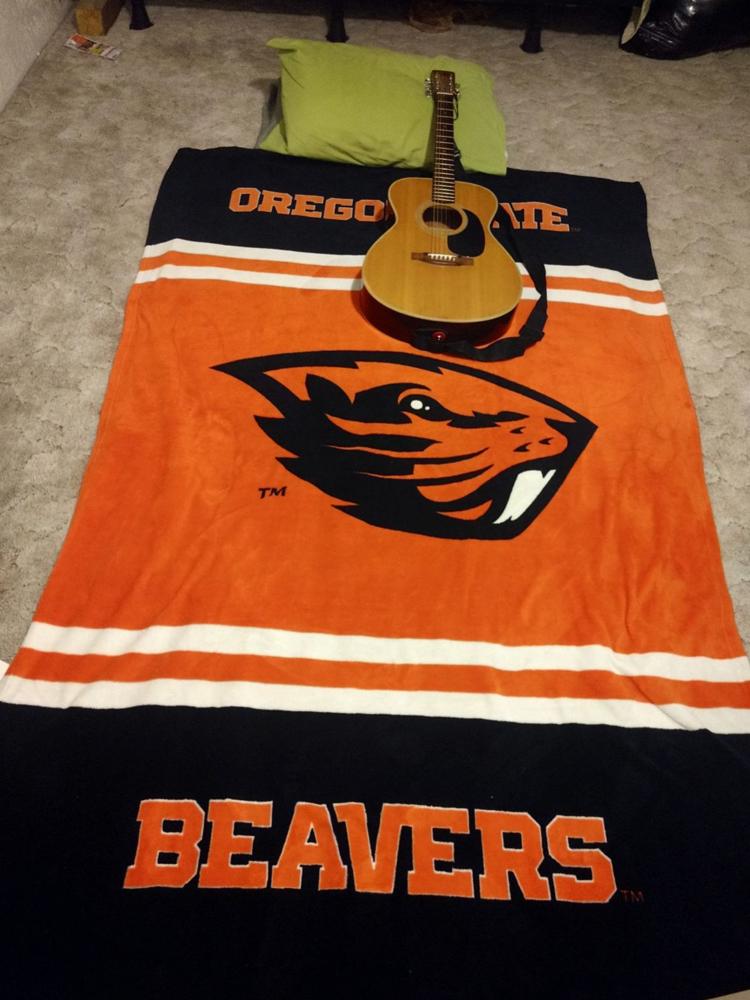 Some volunteers pitched tents in their front yard. Others slept on their floor or on a couch.
Castle Rock resident Debbie Studebaker and her husband, Larry, bundled up outside on their deck.
"Our deck is partially covered, so when it started to rain around 4:30 a.m., we didn't get wet," Studebaker said. "Probably one of the biggest challenges for us is that we live out in a rural area, so we were concerned about any animals that might be roaming around at night. We were thinking about safety that way, where someone who is sleeping on the streets has their own safety issues they have to deal with."
Studebaker, who lives in Longview, said she also struggled to get comfortable, and she only slept for about five hours.
"It gives you a whole different perspective when you know somebody else is doing this night after night after night. We are tired today because we didn't sleep last night. To go through life not being fully rested, that's hard," she said. "It makes a hard situation even harder."
Longview resident and Family Promise board member Ron Naff slept on the hardwood floor in his house. He, too, was tempted by his bed, but he weathered a night on the ground to keep his promise to donors.
"Some people paid money (to "sponsor" me), and I take this stuff seriously. I was going to do it whether it was comfortable or not," Naff said.
Staudinger's own night sleeping in her car was "mind-opening" for her, she said. She leaned the driver's seat all the way back and brought her dog along to demonstrate how homeless adults sometimes care for pets and children. Those families are "really afraid of being broken up" by police or child protective services, Staudinger said.
Pain in her elbow woke her near sunrise at 5:26 a.m. It was bruised from resting on the console all night, she said.
But as uncomfortable as she was, Staudinger recognized the luxury of having an end date to her night without a bed.
"I walked into my apartment out of that car and I was able to use my own toilet and brush my teeth at my own sink. … It's got to be an ongoing and completely exhausting struggle every single day to find a place where your welcome isn't worn out, and where people will just let you use the bathroom and maybe clean up a bit," Staudinger said.
A group of five campers who gathered their cars in the Emmanuel Lutheran Church parking lot for a Night Without a Bed "slumber party" also noted how their experience differed from the real deal.
Pastor Dave Martin, who serves as president of the Family Promise board, notified local police that the campers had permission to stay on the property overnight. That phone call ensured they wouldn't be questioned or arrested for illegal camping.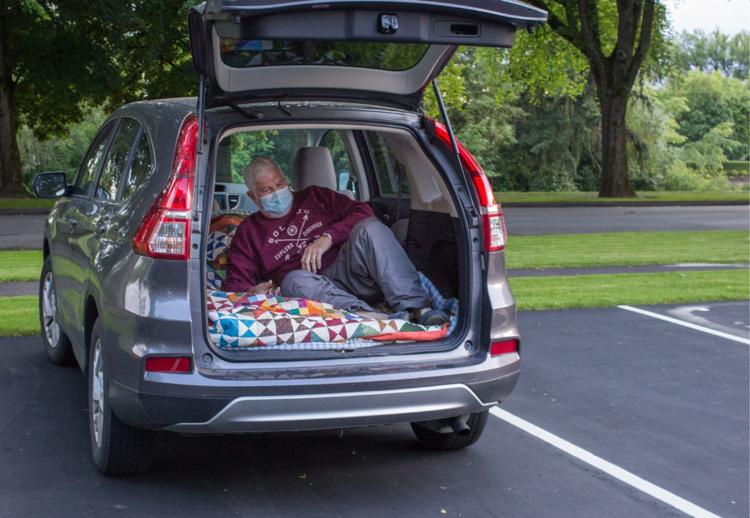 Martin also opened the church so the group could use an indoor restroom overnight. One of the most frequent comments from participants was how grateful they were to have their own bathrooms.
"We had the convenience of going into our house to go the bathroom, but we just wondered where someone who is homeless does that," Studebaker said.
Martin set up his "bed" in the hatchback of his SUV using three sleeping bags as padding and a quilt for warmth. He kept the back seats of the vehicle slightly lifted as a natural pillow.
"Speaking personally, the hardest part of sleeping in my car was trying not to slide downhill, but gravity always prevailed," Martin said the next morning. "Getting out of the back of the car to use the restroom was also a tricky maneuver, which always resulted in leg cramps. Thankfully, I brought my Theraworx Relief with me."
The response from participants was unanimous: Spending one night without a bed made clear the challenges of homelessness.
"(Homelessness) is almost an impossible situation. I would say it is impossible to really succeed, to go forward without some help and intervention," Staudinger said. "That's what Family Promise wants to do. We come in there alongside the families and give them the platform from which they can launch."
Events like the Night without a Bed "bring attention and a spotlight" to the problem of homelessness, which affects hundreds of people locally. The annual Point in Time Count taken last year reported 406 sheltered and unsheltered homeless people in the county. And 980 students in Cowlitz were signed up for their school district's homeless services programs in the 2018-2019 school year, according to the State Office of Superintendent of Public Instruction.
"Thirty-five percent of the U.S. homeless population is families with children. On any given night … 2.5 million children are sleeping homeless in the United States," Staudinger said. "We want to put a spotlight on that, and we want people to come help us end that problem."
Get local news delivered to your inbox!
Subscribe to our Daily Headlines newsletter.