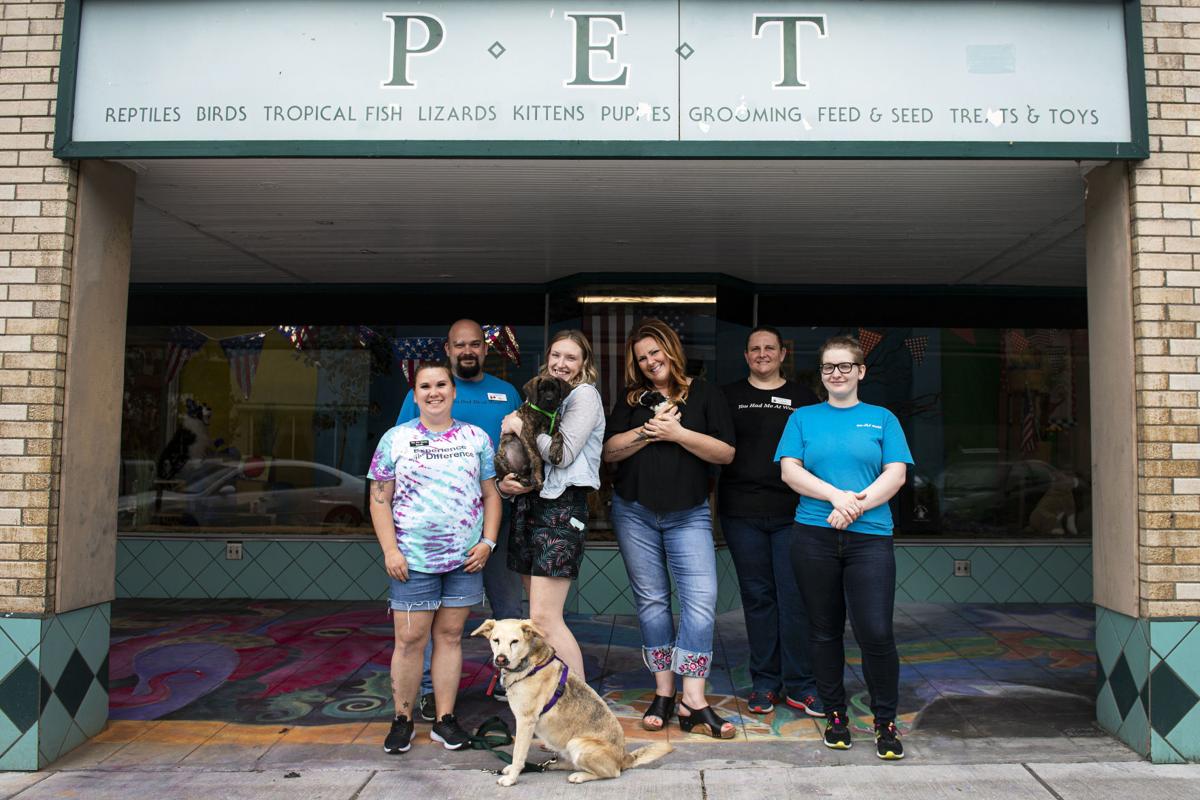 The story of The Pet Works in Downtown Longview includes an irksome monkey named George, an unusual Thanksgiving window display and an unlikely path to survival.
The locally owned pet store has weathered the decline in puppy sales and the introduction of a big box competitor that initially swooped away half its business. More recently, it's dealt with new business closures and regulations heaped on by the coronavirus pandemic.
Yet the store still stands strong and is marking its 45th anniversary in business this year.
"We are super proud to be able to serve our community for so long," said Rebecca Smith, the store's current owner. "I think the greatest thing is that you help kids that are kids of past customers. It's a generational thing. We've had three generations that have come through."
Smith's is the second local family to own the shop, established at 1257 Commerce Ave. by Ron and Joan Works in 1975. The Works bought the store, formerly known as Joe's Jungle, for $8,000, they said.
"I was a burnt out band teacher, and we were looking for a business to open. There was an ad in the paper for Joe's Jungle for sale in Longview, so we came down (from Seattle) to look at it," Ron Works said. "It was like a jungle. … It had a porcupine in it. There were two monkeys in it, and a coatimundis (a furry South American mammal that resembles a raccoon and lemur). A lot of people came into the store, but the inventory was not very good."
The couple rebranded the shop with a new title that cleverly incorporated their last names, and they brought in more traditional pets, including puppies and kittens.
They essentially started the inventory from scratch, so "we didn't have any depth of anything," said Ron Works, 81. "It took us two or three weeks before we had a $50 day (in sales)."
"Let's put it this way: We worked really hard, and our three little boys helped us," said Joan Works, 78. "Luckily it was a store that kids could work in, too, and play with the animals. And they did help all the way through their school. That's how they earned their college money. It really was a family endeavor."
According to the U.S. Bureau of Labor Statistics, roughly 66% of small businesses fail within 10 years. About 83% fold before age 25.
The Works beat those odds with a 29-year tenure as owners. And the pet store "got more and more successful" as time went on, they said. The couple's philosophy was to educate their customers on proper pet care. They focused on children, specifically, and often hosted classes at the shop or donated to youth activities.
The store made local news headlines in 1993 when it parted company with George the monkey, a Java Macaque that came with the store when they bought it. The couple sent the monkey to the Simian Lodge, a nonprofit that cares for monkeys that have been used for laboratory research or have been abandoned as pets.
"We couldn't, in good faith, sell him. So we didn't know what to do," Joan Works said. "He just kind of grew up in the store. He was very cute when he was little … but later on when he became mature he wasn't so sweet."
George once snatched a wig off one woman's head. On another occasion, he stole a cigarette from a man's mouth and "puffed like crazy." He regularly led the owners on "a merry chase" around the store.
"We'd have to make lassos out of dog leashes to catch him," she laughed.
Smith, 48, started working at the store a few years after George departed. She was a 23-year-old Lower Columbia College student studying marketing.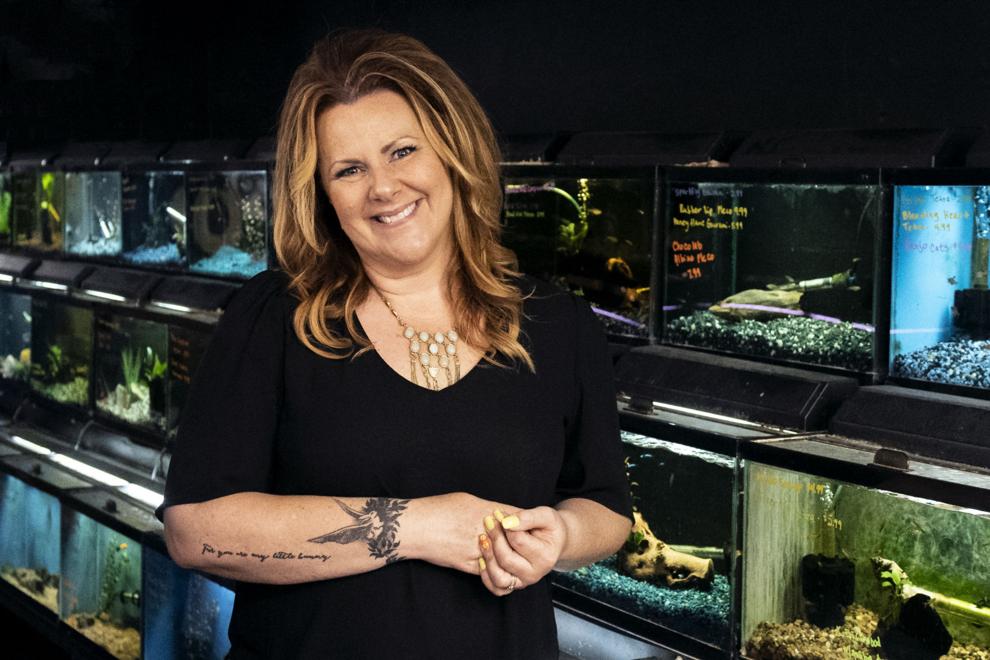 "I will never forget my initial interview with Ron. He asked me so many math questions!" Smith said.
She worked her way up to manager, and she decorated the store's window displays — a signature of the shop.
"I still do them now. It takes me three full days to do the main front window for Christmas each year," Smith said. "I am super grateful that they saw that interest in me and let me do something I love."
Joan Works said one of the most memorable promotions involved two live turkeys that lived in a window display for the entire month of November.
"It turns out turkeys are smelly, so that was not a very good idea," she laughed.
Smith bought the business from the Works in 2004 when they retired.
"Lots of times with small businesses, that's the end of them when the original owners are gone," Joan Works said. "It just doesn't work out for someone else to take over. But the Smiths did, and I think they've expanded and everything."
The hand-off was not without its challenges. Smith said she was a single-mother at the time, and she didn't have any business ownership experience.
Her husband, Eric, joined her in the business about two years later when they married. Around that same time, a PetCo opened in the Triangle Shopping Center.
"It took 50% of my business the next day," Smith said. "It was really hard to go from doing a certain level then dropping down to 50% less. So we sold my house and we lived in my husband's mom's house for a year ... so we didn't have to take any more money out of the business to support ourselves."
The shop's loyal customers helped them pull through the downturn in business, Smith said. Five years later, the couple was able to buy a second pet store in Astoria. They've also "built a shop from the ground up" in Downtown Olympia.
All three shops operate under The Pet Works brand.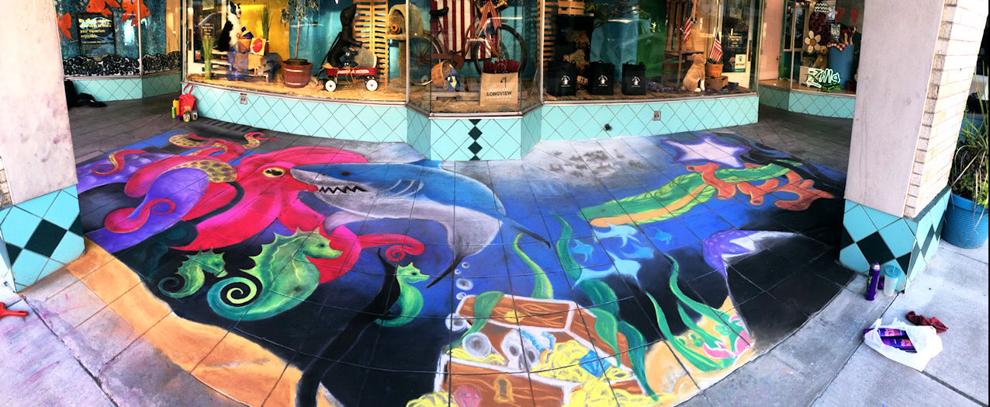 Unlike the original store, the shops today don't sell puppies or kittens, Smith said.
"As the times have changed, we felt better helping people find reputable breeders or look at adoption. It's pretty much unheard of anymore to find puppies for sale in a pet store," she said. "Times and opinions have changed, even though we only had puppies that were from local people."
Smith credits her business success to the store's roots in "vibrant Downtown Longview" and the family-owned shop's ability to keep service personalized.
The staff at her stores know most of their customers by name, and many families have shopped at the store for multiple generations.
They also care for the well-being of the animals, and her staff is willing to turn down a sale that would otherwise put a pet in a rocky situation, Smith said.
"We stand for responsible pet ownership," she said. "It has always been our philosophy to educate...making sure that we make the right fit for the pet and the pet parent."