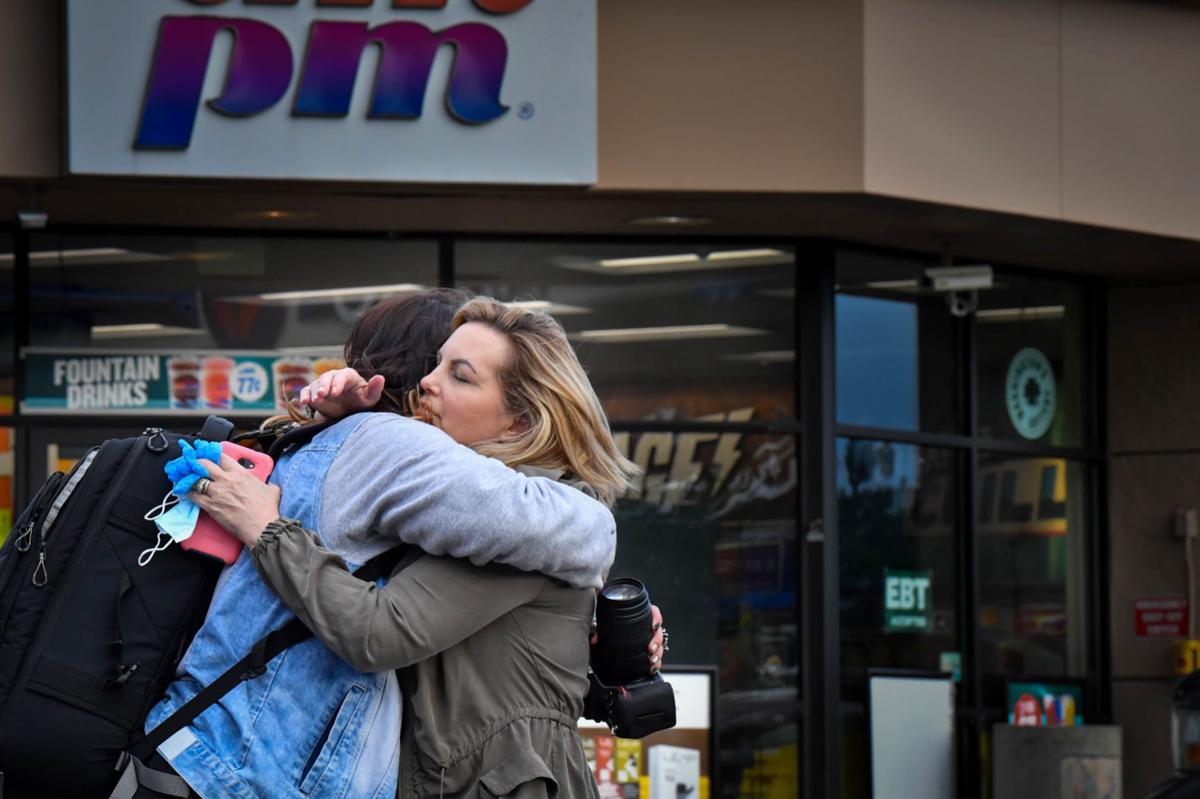 Dozens of family members and friends spread across the Kelso AM/PM parking lot Friday evening to quietly remember Brittany Thuney, the Woodland woman who was killed there last week in an apparent murder/suicide.
"Having everybody together really shows that she had a tribe who would have done anything for her," childhood friend Olivia Patton said. "We wanted to show that we all loved her and that we're all still here for her and her daughter."
Due to the COVID-19 pandemic, Thuney's family will hold a private funeral at a later date, meaning that Friday's gathering was the first and only chance that many friends had to say goodbye as a group, Patton said.
Patton was one of many who remembered Thuney as an exceptional mother to Ava, her 7-year-old daughter. Thuney took Ava on adventures from hiking to horseback riding, she said.
"Her daughter always came first. She was very involved in her daughter's life. Her daughter was her world."
Thuney also loved going to concerts — especially for metal and indie bands, Patton said.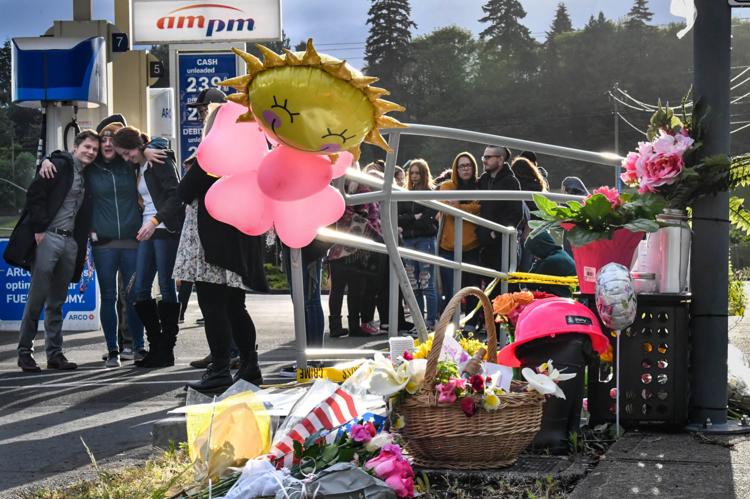 A sign expressing love for Thuney was posted at a memorial at the parking lot: "You are missed — your smile, your caring heart and beautiful soul. Now it's time to shine like the star you are."
Kelso police say they believe Scott B. Belenski, 60, the grandfather of her child, shot Thuney, 31, and then shot himself on May 15. The case remains under investigation, and police have not discussed a motive.
Vigil attendees said the killing arose from an ongoing domestic dispute. Court records indicate Thuney had sought a domestic violence-related protection order against Belenski in 2019.
Thuney's cousin Korie Nicole said Thuney was a hard working and beloved family member.
"Brittany was, first and foremost, a monumental mother," Nicole said. "Ava, her daughter, was the absolute love of her life, and she flourished as a mom. Brittany was a free spirit that loved everybody. She wore her heart on her sleeve and would give anything to anybody."
"She was looking forward to getting married in October to an incredible man," Nicole continued. "And I miss her. I miss her a lot. I love her, and it's awesome to see all these people come out who love her and support her."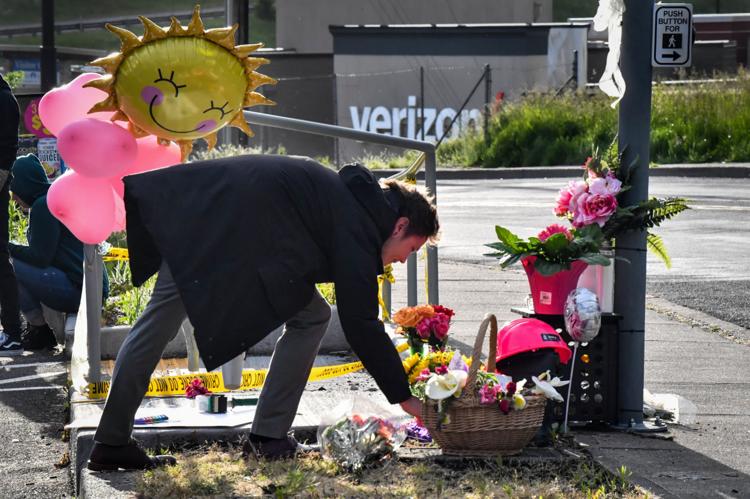 Brandon Cowden, who knew Thuney from Woodland High School, called her a positive and upbeat person.
Thuney was "always in a good mood, happy, smiling," he said. "All I know is that she was a good person, and she didn't deserve this."
A vigil attendee who is a teacher at Thuney's daughter's school called Thuney "a great mom, a great person."
The vigil "is so Brittany," she said: "She's a warrior. She told her story. And she fought for her daughter."
"She treated everybody really nicely," said a coworker of Thuney's at PPV Inc., a Portland wastewater treatment facility.
"It's horrible" what happened to her, he said. "It's just one of those classic stories of bad things happening to good people."
Get local news delivered to your inbox!
Subscribe to our Daily Headlines newsletter.