From the economy to healthcare and the environment, there's a candidate for just about everyone in the race for two-term incumbent 19th Legislative District State Rep. Jim Walsh's seat.
Montesano nurse Marianna Everson, calling herself "an FDR Democrat," pitches a bold suite of progressive reforms: new taxes on the wealthy, universal single-payer healthcare, and moving Washington to a green economy.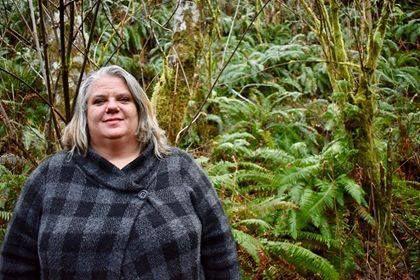 Montesano City Councilmember Clint Bryson, another Democrat, says he'll take a results-focused approach to protecting local industries and playing peacemaker between brash personalities in the legislature.
And Walsh is Walsh, the first Republican to take a 19th seat in decades, an outspoken Aberdeen publisher who ran on disrupting politics in Olympia and to champion conservative causes. He has been condemnatory of Gov. Jay Inslee and the state Department of Ecology.
Only two of them will continue past the Aug. 4 primary election. The 19th District seat covers all of Pacific and Wahkiakum counties and parts of Grays Harbor, Lewis and Cowlitz counties.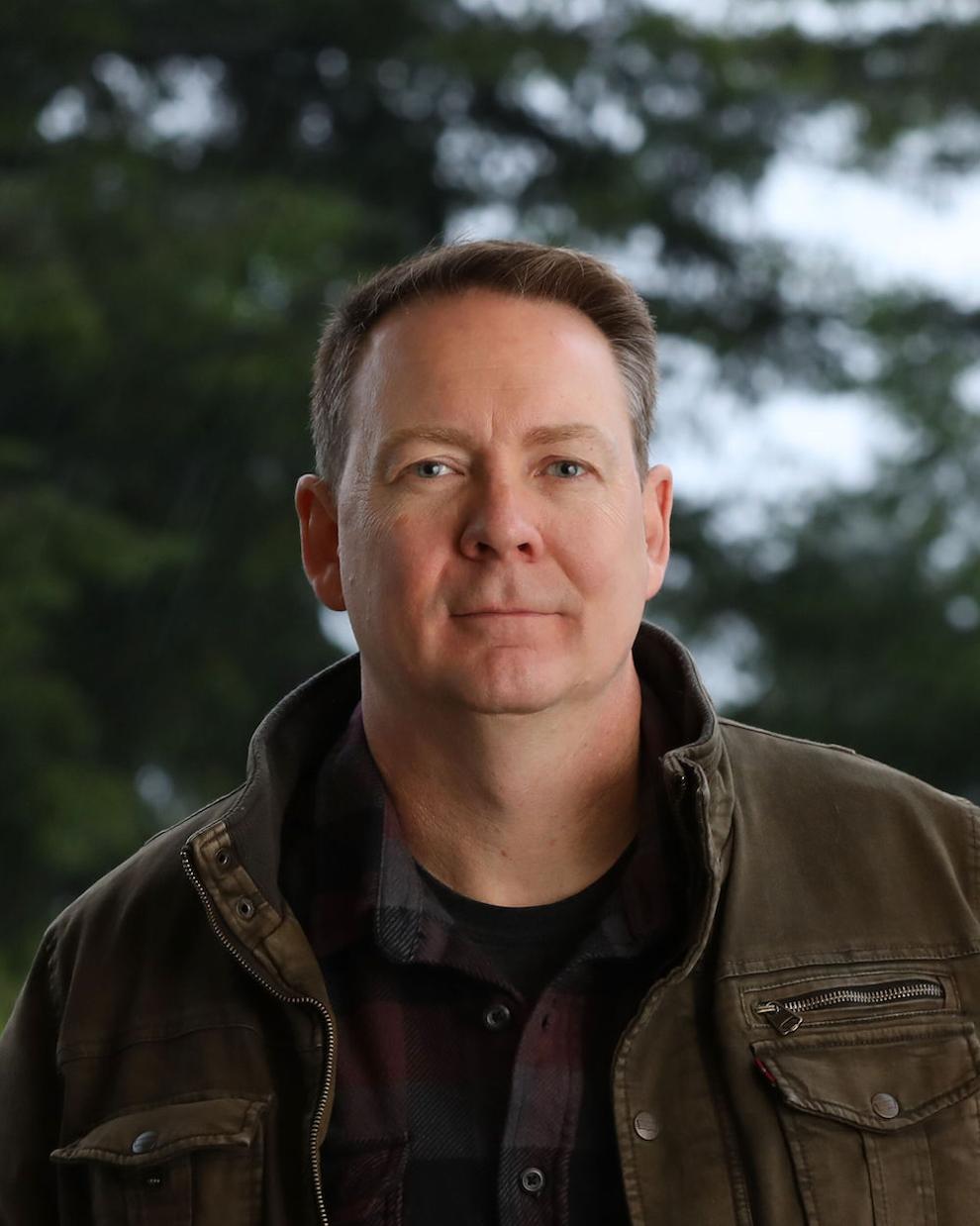 Everson, who opposes the Kalama methanol plant, is unambiguous on the dangers of climate change. And she's frank in arguing that the most privileged among us — an "untapped resource" — aren't paying their fair share.
"People that work at Walmart should not have to live on food stamps and section 8 housing," Everson said. "People on social security should not have to live in a tent or an RV. They should have an opportunity to live a dignified life."
She struggled to make a living wage at "dead-end jobs" and to pay for college in her early years, Everson said. A 2006 house fire left her and her then-two daughters homeless. It was due to the social safety net that she was able to finish school, bounce back and became a nurse, she said.
"All I've ever been doing in my adult life is working to bring people together across whatever imagined divisions we have, and I've been pretty effective at it," Everson said.
Bryson, a third-generation electrical worker and union representative with a gentle, even-keeled demeanor, pitches himself as the centrist. He said he's focused on building new public works and transportation, enticing new healthcare providers to the area and protecting local industries like fishing, farming and logging.
His experience as a union negotiator has taught him how to have productive conversations with people who disagree, he said.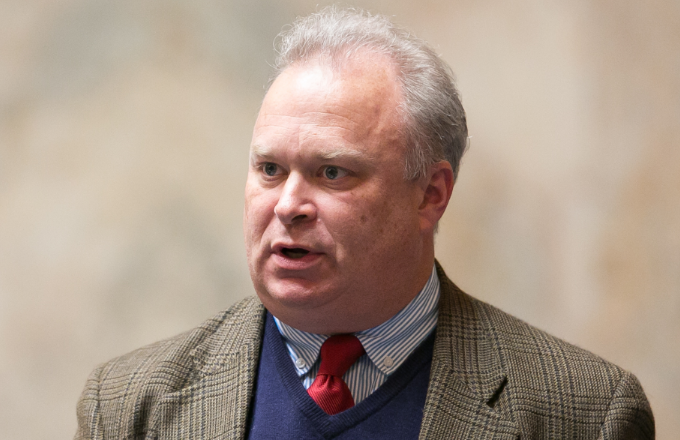 "I hear from a lot of people that are just tired of the infighting, the politics," Bryson said. "We have to go in there with reasoned arguments, do the best we can, and fight for the 19th's interests."
He said he shares some of Everson's long-term hopes but wants to take a more restrained approach. He's not opposed to universal care but believes a national policy would be more likely to succeed than "piecemeal" state plans.Walsh is ready for a third two-year term taking the fight to liberal policy makers in the Puget Sound, this time looking to limit the governor's emergency powers, end title-only "ghost bills" and undo last year's sex-ed bill.
The 19th District has been "run over roughshod" by policymakers from the departments of Ecology, Fish and Wildlife and Natural Resources, and whoever wins the seat should be evaluated by how aggressively they negotiate back, not where their politics fall, Walsh said.
Asked in a TDN interview if the local perspective is always right compared to the state's broader interests, Walsh didn't hesitate: "Well, of course!"
"I'm here to represent the 19th," Walsh said. "I'm not here to represent the World Health Origination, or Davos, Switzerland, or the U.N., or even the federal government. ... I'm not interested in other people's interests. I'm interested in our interests."
Two of those interests, Walsh said, are Millennium Bulk Terminals' proposed $680 million Longview coal terminal and Northwest Innovation Works' proposed $2 billion Kalama methanol plant.
Combined, the companies say the projects could create more than 300 permanent jobs, but both proposals have faced long legal fights and scrutiny from environmentalists.
Walsh said that "we've been successful in pushing the governor to replace the director of the Department of Ecology, but this work is just starting. I clearly am the most able and inclined of the three of us to exert that pressure. It's not just vague platitudes." (Maia Bellon, whose six-year tenure as Ecology Director was one of the longest in the history of the agency, told TDN Monday that she "absolutely left on her own accord" in 2019. And a spokeswoman for Gov. Jay Inslee said Walsh "is delusional to think that he had any role in that decision, which was hers 100 percent. The governor was sorry to see her go.")
Bryson is more excited about the methanol plant, but he said the Millennium' project should proceed, too, if it can obtain permits (a long-shot at this point).
The methanol plant would have a "huge, huge impact economically" for the region, Bryson said, and "we build things safer and cleaner in WA state than anywhere else in the world."
"I'm of the belief we should build them here, and we can influence how they are built and to what standards," he said.Everson isn't a fan of either project.
"We need jobs ... but not these kinds of jobs," Everson said. "All they're going to do is lock us in to more pollution, more wrecking of our environment. ... I don't want to leave a planet to (my children) that is even more polluted than it is now. ... (And) I don't see how anybody can deny that we have made a major impact on our environment, and we must make some changes."
She'd rather see investment in more environmentally friendly industries, like manufacturing renewable resource machinery like solar panels or wind turbine blades, or the industrial production of hemp, which was recently made a legal crop to grow and harvest and which could prove to be a cash crop for farmers.
Walsh has laid some of his harshest criticism recently at the Gov. Jay Inslee's handling of the COVID-19 pandemic. He has drafted legislation to set time limits and other restrictions on the executive branch's ability to declare emergencies and issue related mandates, and argues the coronavirus restrictions should be more geographically targeted to hot-spot areas.
Inslee's mandates present "constitutional tension" and have nearly boiled over into a constitutional crisis, Walsh said.
Everson and Bryson disagree and say that Inslee's response has been completely reasonable and the COVID-19 numbers show that a strong response was needed. Spiking caseloads could make a strict shutdown necessary again, exacerbating economic problems, they said.
The moratorium on rent was a good start, Everson said, but it doesn't fix what will happen when evictions do come due.
"Landlords need to pay their bills, and renters need a place to live," she said. "It's probably not going to get fixed without a federal intervention."
"I think it was pretty clear that an aggressive and quick action slowed the spread down (in Washington)," Bryson said. "I don't think the initial stay-home orders were really sustainable. People can't stop living. But I think it gave us some time to learn what kind of practices to put in place."
It's unfortunate that masks have been politicized, he added.
"From my perspective, we wear masks and do what we can to keep those businesses open," Bryson said. "I've bought more takeout than I normally would, because it helps."
Walsh says he's against every tax proposal that's been made. The way out of the budget hole will be through swift, surgical cuts to state programs, not new revenue sources, he said. And if legislators don't get to hold a special session before 2021, that shortfall could balloon to around $15 billion, Walsh warned.