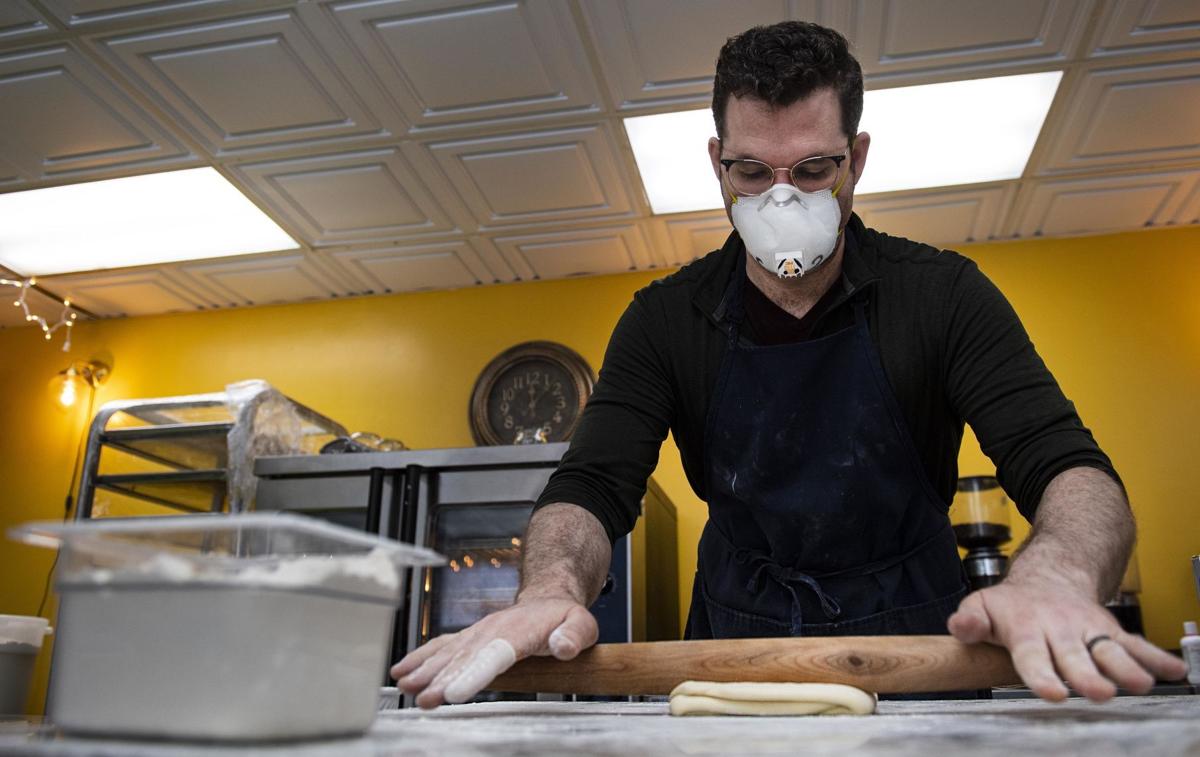 This is the latest in a continuing series of articles on the top local news stories of 2020.
The year 2020 may forever leave a sour taste in the mouths of most business owners.
TDN's top business stories of 2020 are all colored by the national coronavirus pandemic, whether directly due to Gov. Jay Inslee's public health orders, skyrocketing joblessness and woes about work safety measures, or indirectly as shopping patterns, public comment and hiring processes moved to virtual platforms.
All this began on March 15, when Inslee announced his plan to order businesses across the state to close in an attempt to slow the spread of the virus, whose first reported U.S. infection was in Washington in late January.
Most business owners told TDN they were making just a fraction of what they had before the pandemic started.
His daughter had been tested for the virus in mid-March after stopping in Longview to visit the family. Worried that he could have caught it to, he went to his boss to explain the situation. He told TDN he was sent back to work the day through, then used up his personal sick leave to quarantine in his home until his daughter got her negative result.
That was the county's highest recorded unemployment rate since February 1983. And it may have been worse than statistics indicated, because a measurement problem in the national survey may have been up to five percentage points off.
Local economists estimated that the county's joblessness rate in the spring was actually closer to 20.7%.
"I think it's fair to say we are at the highest (unemployment rate) since the Great Depression," Southwest Washington regional economist Scott Bailey told TDN at the time.
Congress approved a $2.2 trillion stimulus package that included cash supplements and extension of unemployment benefits. But tens of thousands of newly unemployed Washingtonians flocked to the state Employment Security Department website to file their claims, and the system essentially crashed. And a number of Cowlitz County residents reported that they never received their unemployment benefits, despite being told they were eligible for them.
Despite all of the business-related COVID-19 drama, the permitting process for a proposed $2 billion methanol refinery in Kalama chugged along, as did the hiring process for a new Port of Longview chief executive officer.
Ecology opened public comment on the study for 30 days after it was released. Usually the agency holds big forums, where dozens of people can gather to share their thoughts in person. This year, with state rules prohibiting large gatherings of any sort, the forums were moved to digital and call-in platforms.
In December Ecology finalized the study. Although some minor adjustments were made, the key takeaway stayed the same: The methanol plant could reduce global emissions more than alternative refinery methods, but it will still be a major polluter for Washington state and the world.
The Port of Longview also held its public meetings virtually throughout almost all of the year. That included meetings to discuss the hiring process for a new CEO.
Stahl will lead the port — one of Cowlitz County's largest economic engines — forward in its plans to majorly expand its Industrial Rail Corridor and find a new tenant to rent the long-vacant Berth 4 terminal.
Commission President Allan Erickson told TDN earlier this year: "Dan's role as CEO is just huge as we continue to move on. We need to hold onto what we have in terms of market, but continue to expand that and bring new employment and new prosperity to the port. You can't overstate how important his role in that is."