There are many reasons some students drop out of Lower Columbia College, but most of them are financial.
Brittany Lovely's poor grades during a previous enrollment torpedoed her financial assistance.
Lindsey Marander's advisers led her astray, causing her student grants to expire before she could complete her degree.
A botched transition out of the penal system jeopardized Jonathan McKinney's enrollment into LCC.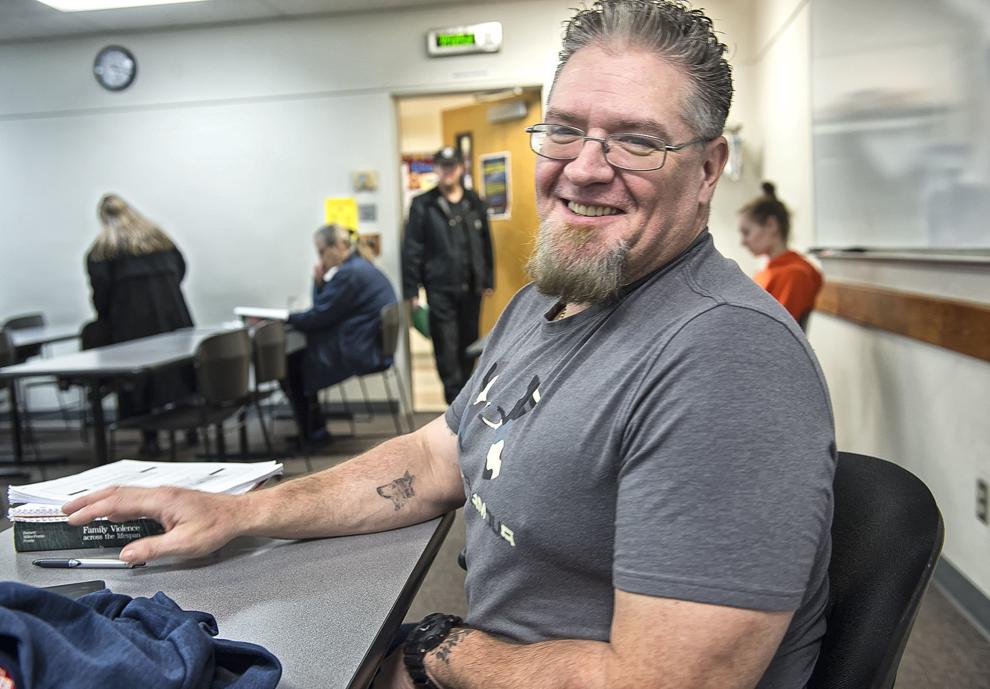 For all three, LCC's Student Success Fund gave them the financial nudge they needed to continue their schooling. The fund, created in 2012, gives relatively small grants to get students over temporary financial humps and stay enrolled. The college created the program, funded completely by foundations, because many students who drop out often do so because of short-term financial emergencies.
The Student Success Fund receives a large chunk of its cash from The Daily News' annual Students in Need fundraising effort, which starts today and continues until April 30.
In its first year, 2016, Students in Need raised $38,500. It raised $47,000 last year. This year's goal is $50,000. The college and TDN leaders say the program is a classic "hand up" form of assistance.
"We feel it is so important to continue to support programs like this to give everyone the opportunity, regardless of their circumstances, to get that type of education which will advance their career and make this a more vibrant community," TDN Interim Publisher Bob Williams said.
"These dollars have real impact," said LCC President Chris Bailey. "Sometimes, students are just $200 to $300 away from being able to continue their education. It changes their lives forever and the lives of their families. In the aggregate, the whole community becomes a better place."
Since its launch, the Student Success Fund has raised about $320,000. It has helped 673 students achieve their academic goals, according to LCC. The average award is $476 per student.
The Student Success Fund and Students in Need have allowed Lovely, Marander and McKinney to stay in school.
Brittany Lovely is in her second run at LCC. When she was a student at Kelso High School in 2006, she participated in Running Start at the college. She struggled with drug addiction and didn't take school seriously.
"I was 16 ... and all this freedom and stuff did not go well with the path I was already on," said Lovely, 27.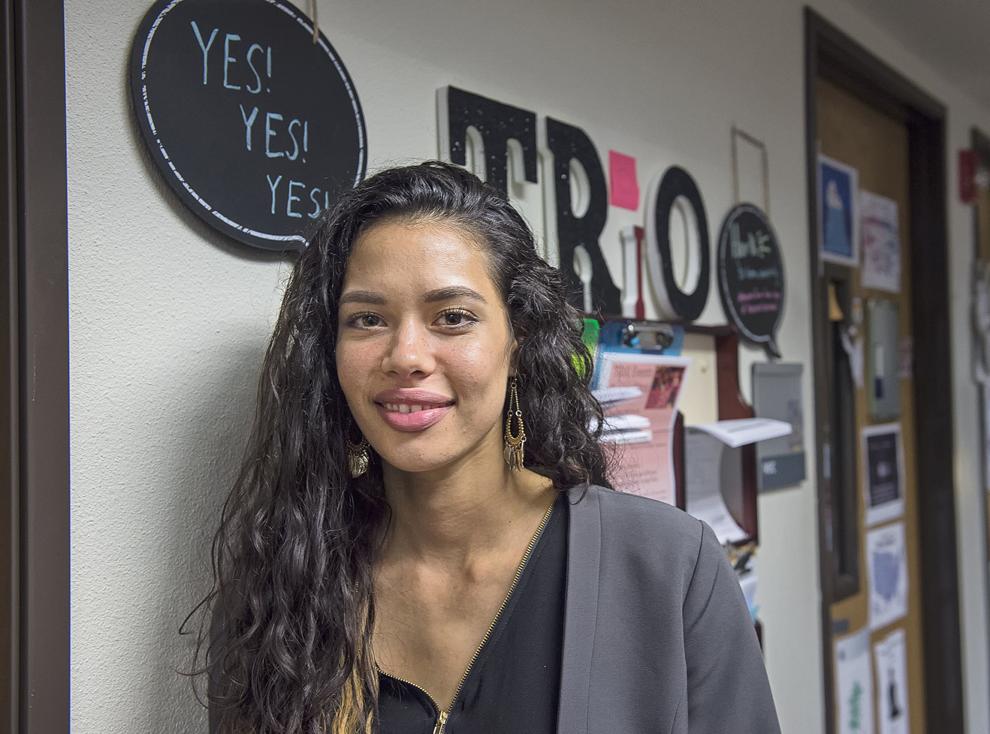 She spent a year in jail for a drug-related offense and returned to LCC when she was freed in June 2016. Halfway through her first quarter, she was suddenly dropped from all her classes and lost all of her financial aid. The problems traced back to her failures as a Running Start student, when she had withdrawn from four classes due to failing grades.
"Those decisions made back then, I had no idea the future ramifications they would hold," the Kelso resident said.
In the winter quarter of 2016, she applied for the Student Success Fund, which gave her $1,000 to cover tuition and books.
"That was like the turning point in my education," Lovely said. "I didn't know the culture of higher education would take my past, overlook it and help me gain a future. I understood then (LCC) believed enough in me to help me with this."
After that quarter, Lovely's GPA was strong enough to qualify for financial aid again. Last June she earned her associate's degree on the second anniversary of her release from prison.
She's applying to study political science, African-American studies and law at several four-year universities this fall. Right now, she's still at LCC to complete foreign language requirements for most of those schools. The Student Success Fund gave her another $595 to finish those classes because she didn't qualify for financial aid after earning her associate's degree.
Lovely said rebuilding her life wouldn't have been possible without the Student Success Fund.
"Higher education saved my life," she said.
Sheila Burgin, LCC's assistant foundation director, said the Student Success Fund's primary goal is to help students complete their degrees.
"Every student that we can help get to that finish line, that's the ultimate purpose," she said.
The fund might be working: According to Washington's State Board for Community and Technical Colleges, through information given to The Seattle Times, LCC has the fifth-highest 8-year graduation rate out of all the community and technical colleges in Washington, at 51 percent.
Lindsey Marander hit some roadblocks on the path to her degree as well.
"I started out with an adviser who told me, 'Oh, I'm not really a good adviser, find another adviser,' " Marander, 28, of Longview said.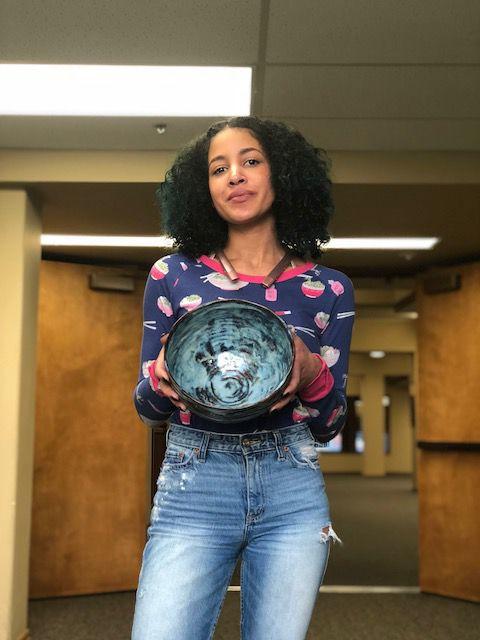 After having communication problems with her second adviser, counselor Shalaina Williams, "helped me get things back where I should be," Marander said.
But because her earlier advisers told her to take unnecessary classes, her grants ran out in the winter of 2018. Marander faced having to take out student loans. But then she received $839 from the Student Success Fund to cover tuition for some of her credits.
"Having (the fund) definitely alleviated some financial burden, especially moving onto my next step," she said. "I didn't know a lot about it, but not knowing a lot about it doesn't mean it hasn't been super helpful. It actually was kind of a happy surprise."
Marander said she expects to graduate with her transfer associate's degree in the summer so she can study digital culture and fine arts at Washington State University Vancouver.
Like Brittany Lovely, Jonathan McKinney also spent time in prison. He said his four stints behind bars were due to meth addiction and bipolar disorder. He wants to become a counselor to help those with similar struggles.
After spending two years at Larch Corrections Center, his post-prison education plan directed him to study at Clark College while he participated in work release nearby. However, due to a last-second change, McKinney was sent to Longview in January and started classes at LCC a week late, which disqualified him for his financial aid. Then, the Student Success Fund covered his tuition and books, worth $934, to help him enroll.
"(The school) got me that grant, and that managed to get me started without any pressure of having to make a payment," he said. "If it wasn't for them doing what they did for me at that moment in time, I would not have been able to be in school."
In just the past few months, McKinney said he's also helped other ex-convicts enroll at LCC, and he believes two of them are also benefiting from the Student Success Fund.
McKinney works as a landscaper at the college while he studies, and he plans to earn his associate's degree by the summer of 2019. He said he's enjoying his time in school more than he expected.
"A lot of people, when they think about going back into college and finding something that they really like to do, they think, 'I remember school when I was a kid and I hated it,' " he said. "It's really not like that."