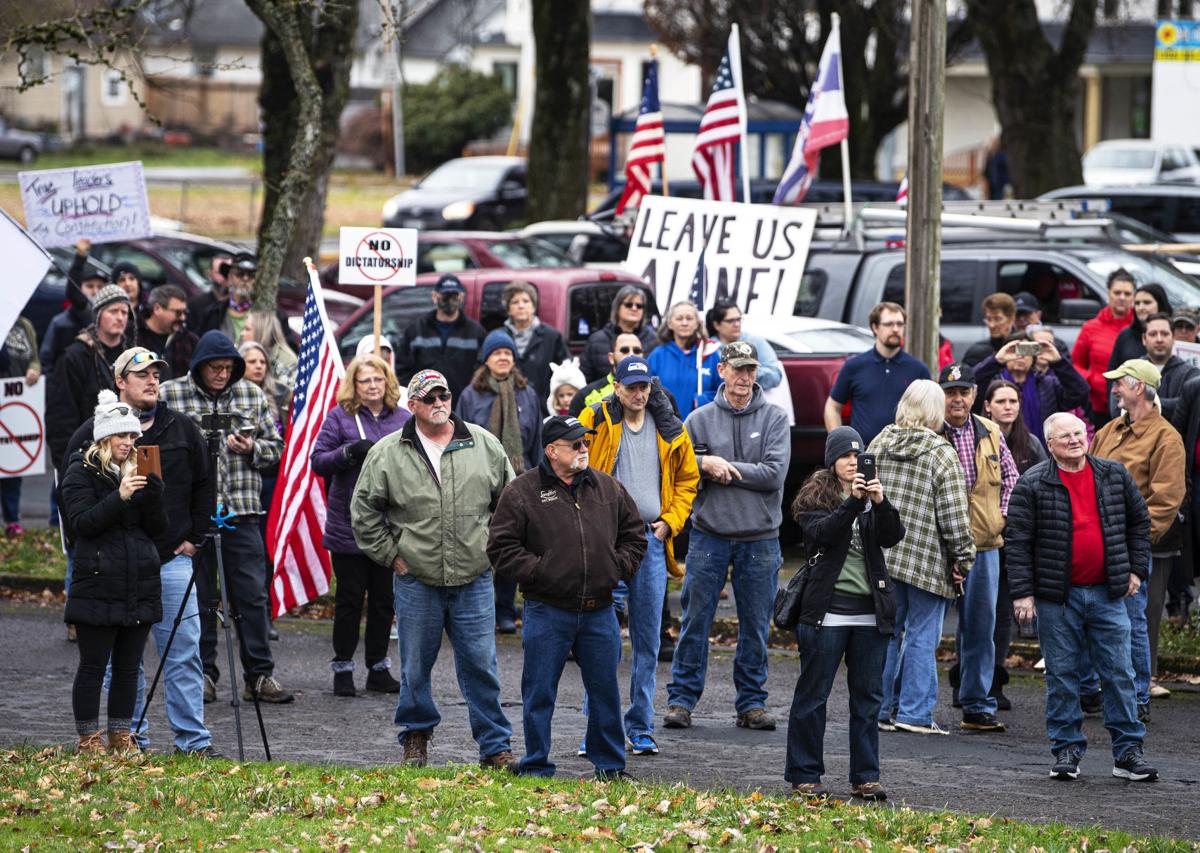 In response to questions raised by businesses and local officials protesting Gov. Jay Inslee's public health orders affecting businesses, the Department of Labor and Industries, in an email late Friday to The Daily News, cited statutes that provide the legal authority for enforcement actions, such as the ones underway against Stuffy's II restaurant in Longview.
Stuffy's II is under a restraining order, requiring it to be closed for indoor dining. A hearing on whether to continue the restraining order on Jan. 7 was continued until Jan. 21.
Here are the TDN questions, and the L&I responses.
Q: What is the source of L&I's authority to enforce rules/regulations?
A: L&I has authority and responsibility for ensuring compliance with Chapter 49.17 RCW, Washington Industrial Safety and Health Act (WISHA). L&I has the authority to adopt and enforce rules, including conducting inspections and issuing citations and monetary penalties.
States may regulate occupational safety and health only under a state plan approved by Federal OSHA. WISHA is an approved OSHA state plan and must be at least as effective as OSHA in protecting workers.
Q: Is there any enforcement difference between a rule put in place by a governor's proclamation or mandate and a law enacted by a vote of the Legislature?
A: The Legislature has the power to enact laws known as statutes which are compiled into the Revised Code of Washington and known as RCWs.
In statutes, the Legislature can delegate certain authority to the executive branch, including the governor or a state agency, such as L&I.
Laws adopted by state agencies under delegated authority of the Legislature are known as rules or regulations and are compiled into the Washington Administrative Code or WACs.
The Legislature, under RCW 43.06.220, grants authority to the governor to declare a state of emergency and in response to the emergency, issue orders waiving or suspending statutes regulations or set conditions for business operations. Under RCW 43.06.220(5), violations of an emergency proclamation are gross misdemeanors, which are criminal penalties.
L&I's emergency rule, WAC 296-800-14035, is adopted under authority granted to L&I by the Legislature under Chapter 49.17 RCW, WISHA. Under the emergency rule, the conditions for business operation required by emergency proclamations are considered occupational safety and health requirements and subject to enforcement under WISHA.
Q: What is the difference between a "willful serious" violation and a "willful general" violation?
A: Here is what the state compliance manual says:
General Violations. In situations where the most serious injury, illness or disease that would likely result from a hazardous condition cannot reasonably be predicted to cause death or serious physical harm to exposed employees, but does have a direct and immediate relationship to their safety and health, any violation(s) cited will be classified as general.
Serious Violations. A serious violation shall be deemed to exist in a workplace if there is a substantial probability that death or serious physical harm could result from a condition which exists, or from one or more practices, means, methods, operations, or processes which have been adopted or are in use, in such workplace, unless the employer did not, and could not with the exercise of reasonable diligence, know of the presence of the violation.
Willful Violations. A willful violation exists when evidence shows either an intentional violation of the safety and health rules or plain indifference to them.
Combining the two elements together you have a willful violation that is either a willful general or a willful serious based upon what the injury or health outcome is due to the exposure to the hazard.