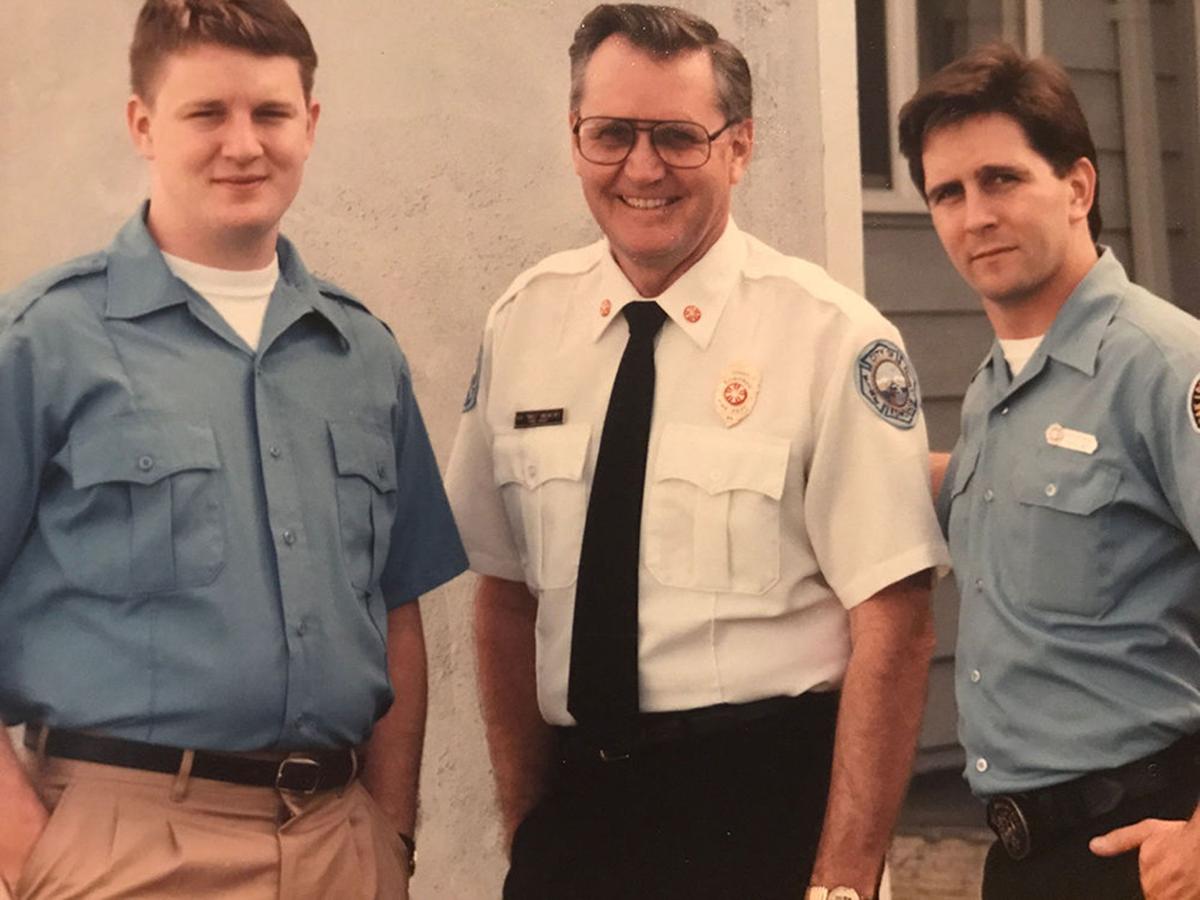 After 22 years of service, firefighter and paramedic Todd Buzalsky has retired from Cowlitz 2 Fire and Rescue in Kelso.
Public service is in Buzalsky's blood: His father was a firefighter and his older brother is the battalion fire chief for the City of Longview.
"It's funny to look back at things," his older brother Troy Buzalsky is quoted in a press release submitted to The Daily News.
"Growing up with a dad in the fire service certainly shaped both our childhood and our adult lives...Sadly, our dad passed before Todd's hiring with Cowlitz 2, but I know he would be so proud of the 20-plus years Todd faithfully served."
Todd Buzalsky followed in his family's footsteps by studying fire science at Chemeketa Community College in 1987, states the release. After earning his EMT and paramedic certifications, he joined a private ambulance company in 1992. Seven years later, and after two years of volunteering at the Clark County Fire District No. 12, he was hired full time at Cowlitz 2 Fire and Rescue.
"I want to thank Todd for 22 years of service to our community," Cowlitz 2 Fire and Rescue Fire Chief Dave LaFave is quoted in the release. "We all wish the very best for a long and enjoyed retirement."
In retirement, Todd Buzalsky is looking forward to enjoying his hobbies, such as fishing, watching college sports and traveling, according to the press release. "Buzz," as his fellow fire crew call him, dreams of visiting Central America and South America for the first time.
But nothing will take the place of his work at the fire department.
"I'm going to miss the camaraderie between my brothers and sisters," he said. "I spent one-third of my life with these people and they are all family to me. As with most families we didn't always agree or get along, but we always had each other's backs. I'm going to miss that."
Check out the March 6 issue of The Daily News for a story about Longview Fire Department captain Randy Bradshaw's retirement.