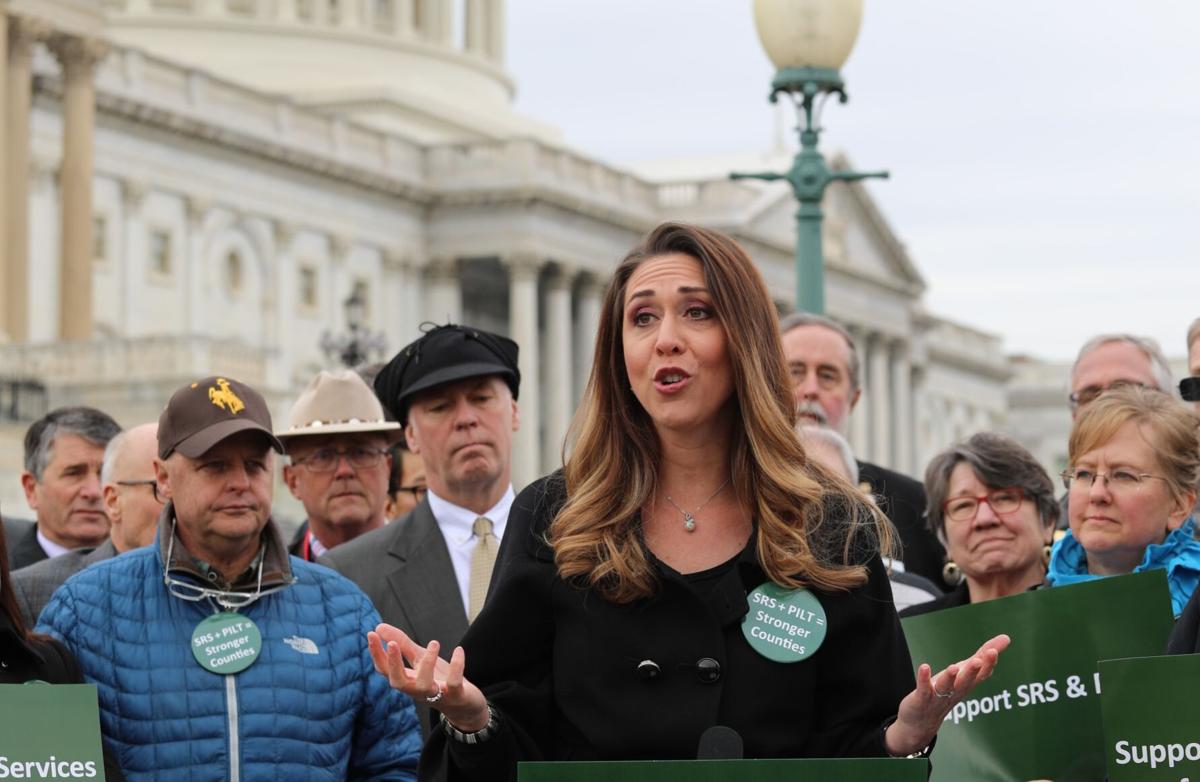 Congresswoman Jaime Herrera Beutler, a five-term Republican whose 3rd District includes Cowlitz County, joined 9 other members of Congress, including Washington GOP colleague Dan Newhouse, in voting Wednesday to impeach President Donald Trump.
Herrera Beutler, who in a dramatic Facebook post as she hid from violent insurrectionists had criticized the president for inciting the Jan. 6 attack on the U.S. Capitol, was one of the first GOP House members to announce her intention to support impeachment in a statement Tuesday night.
On the floor of the House during the Wednesday debate, Herrera Beutler said:
"My fellow Americans I rise today to stand against our enemy, and to clarify, our enemy isn't the president, or the president elect. Fear is our enemy, fear tells us what we want to hear, it incites anger and violence, and fire. But it also haunts us into silence and inaction.
"What are you afraid of? I'm afraid of what people will say or think. I'm afraid of being devalued. I'm not afraid of losing my job, but I am afraid that my country will fail. I'm afraid that patriots of this country have died in vain. I'm afraid that my children won't grow up in a free country. I'm afraid injustice will prevail.
"But truth, truth sets us free from fear. Truth doesn't guarantee bad things won't happen, but it does promise to always prevail in the end. It has no shadows where darkness can hide. With truth comes love and we can use that right now.
"My vote to impeach our sitting president is not a fear-based decision. I am not choosing a side - I am choosing truth. It's the only way to defeat fear."
In her Tuesday statement on the eve of her vote, Herrera Beutler had said:
"The President of the United States incited a riot aiming to halt the peaceful transfer of power from one administration to the next. That riot led to five deaths. People everywhere watched in disbelief as the center of American democracy was assaulted. The violent mob bludgeoned to death a Capitol police officer as they defaced symbols of our freedom. These terrorists roamed the Capitol, hunting the Vice President and the Speaker of the House.
"Hours went by before the President did anything meaningful to stop the attack. Instead, he and his lawyer were busy making calls to senators who were still in lockdown, seeking their support to further delay the Electoral College certification. House Republican Leader Kevin McCarthy describes pleading with the President to go on television and call for an end to the mayhem, to no avail. The President attacked Vice President Mike Pence on Twitter while Pence was in a secure room having fled from the mob that had breached the Senate floor threatening to hang him. Finally, the President released a pathetic denouncement of the violence that also served as a wink and a nod to those who perpetrated it: "I love you," he said to them, "you are special." More hours of destruction and violence ensued before law enforcement officials were finally able to clear the Capitol.
"The President's offenses, in my reading of the Constitution, were impeachable based on the indisputable evidence we already have. I understand the argument that the best course is not to further inflame the country or alienate Republican voters. But I am also a Republican voter. I believe in our Constitution, individual liberty, free markets, charity, life, justice, peace and this exceptional country. I see that my own party will be best served when those among us choose truth.
"I believe President Trump acted against his oath of office, so I will vote to impeach him."
On Tuesday, four representatives had joined Rep. Liz Cheney, R-Wyo, the third-ranking GOP House member, in making their pro-impeachment stance public.
Herrera Beutler was one of them, sending her announcement in a press release and posting it on Facebook and Twitter at 8:26 p.m.
Wednesday morning before the House vote, she was joined by Rep. Dan Newhouse of Washington state's 4th Congressional District.
Here are the other Republicans who voted to impeach Trump:
Anthony Gonzalez of Ohio
John Katko of New York
Adam Kinzinger of Illinois
Peter Meijer of Michigan
Tom Rice of South Carolina
Fred Upton of Michigan
David Valadao of California