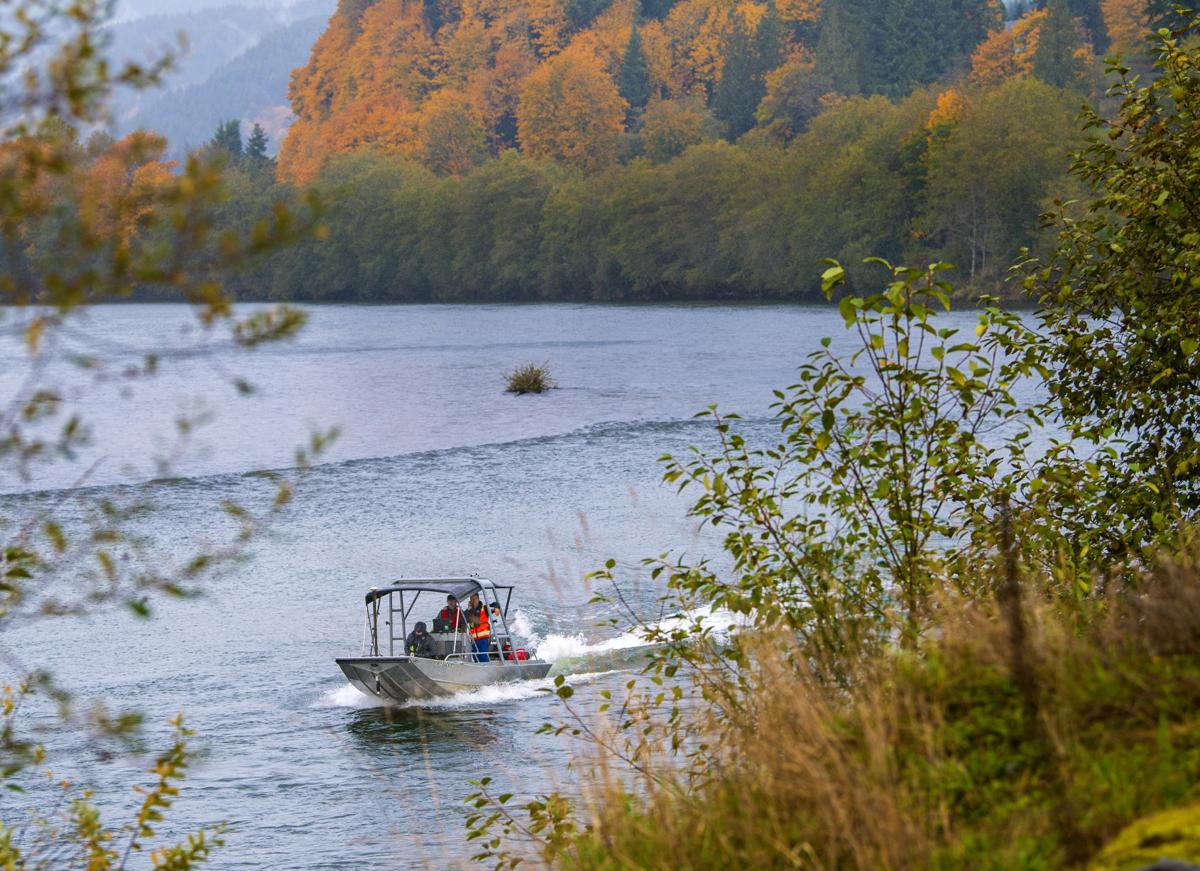 Rain that was expected to "knock on the door of flood stage," on the Cowlitz River at Kelso, according to a Portland meteorologist, is about to walk in.
By Tuesday, the weather service issued a flood warning for that section of the river through Wednesday evening.
"We expect the river to go above flood stage later today," said Andy Bryant, a hydrologist with the National Weather Service in Portland.
At 2:30 p.m., Tuesday, the weather service staff reported the Cowlitz River at Kelso had reached 20.2 feet — just about a foot below what they consider flood level.
The warning calls for the river to slightly breach flood levels, with minimal flooding "of several low lying and secondary roads, including the Cowlitz Gardens neighborhood, along with flooding of pasture and lowland upstream of Kelso."
Bryant said that the Cowlitz River at Kelso did not reach flood levels in 2020. He said the most recent "significant flooding" along the river occurred in December 2015, when it crested at about 24 feet.
A flood advisory is still in affect for Cowlitz and Wahkiakum counties, which called for up to 4 inches of rain on Tuesday, expecting to create "minor flooding of creeks and flood-prone roads."
The Grays River near Rosburg in Wahkiakum County, which was expected to flood, surpassed flood levels by about 3 feet as of Tuesday morning, and caused "minor flooding," according to the National Weather Service flood warning.
The report called for possible road closures due to "flooding of lowland areas and roads in the vicinity of Hwy 4 and Rosburg."
A representative from the Washington State Patrol said the state highway was open as of 4:30 p.m., Tuesday, with no anticipation of closure.