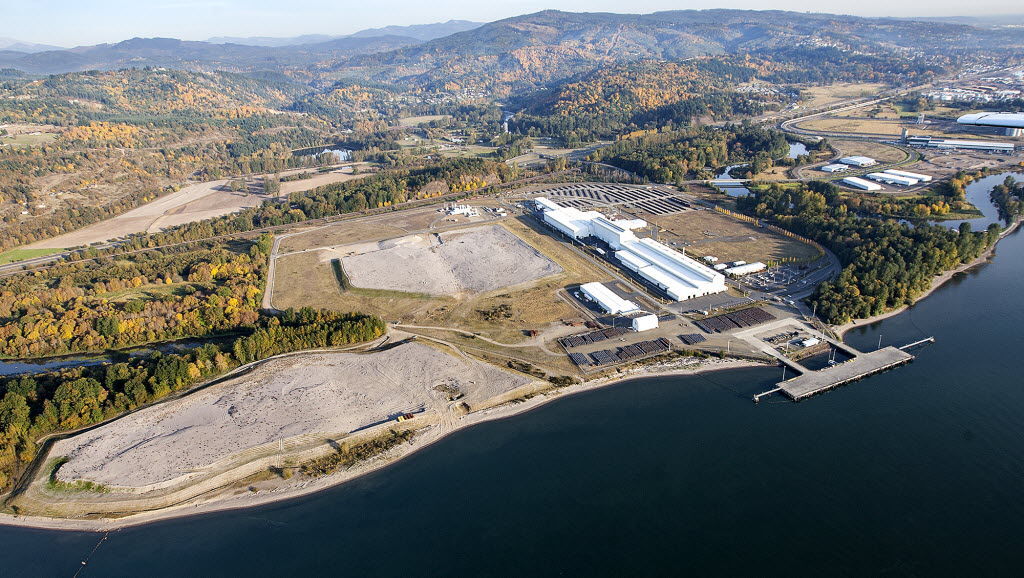 A federal district court Monday vacated the federal permits required for the Kalama methanol refinery, sending the proposed project back to the U.S. Army Corps of Engineers (Corps) for a new environmental review.
The court invalidated the federal Clean Water Act permits for the proposed methanol refinery.
The ruling found that the Corps had failed to consider the cumulative impact of greenhouse gas emissions caused by the proposal and ignored the new regional pipeline the project would require. The court also found that the Corps had illegally failed to consider the methanol refinery's costs to the public.
"The Corps' permit approval violated the law," said Paulo Palugod, an Earthjustice attorney representing the parties in court. "Kalama Methanol would release at least 2.6 million metric tons of greenhouse gases into our air each and every year for 40 years, yet the Corps thought it could skate by on a limited analysis of only a piece of the project. The court said no."
Northwest Innovation Works wants to build the $2 billion plant on land leased from the Port of Kalama. The proposed plant, employing up to 200 people, would convert natural gas into methanol for use in plastics manufacturing in China.
The company is reviewing the court's order, said Kent Caputo, general counsel for NWIW, in a statement. 
"The Washington State Department of Ecology is also finalizing the Second Supplemental Environmental Impact Statement on the Kalama project," he said. "That study takes an unprecedented and expansive look at the greenhouse gas (GHG) impacts here in Washington state and globally, and it estimates that NWIW's Kalama facility will result in a global net reduction of over six million metric tonnes of GHGs every year. We expect that work to be completed shortly, and it will stand as a rigorous, comprehensive, independent analysis that will inform any additional efforts ultimately performed by the Corps."
Washington Environmental Council, Washington Physicians for Social Responsibility, Center for Biological Diversity, Sierra Club, and Columbia Riverkeeper brought the legal challenge in the federal district court for the Western District of Washington. The groups are represented by nonprofit law firm Earthjustice.
"Washington simply cannot build a clean energy future by investing in dirty energy," said Alyssa Macy, CEO of Washington Environmental Council and Washington Conservation Voters. "The urgency of our climate crisis demands the highest level of scrutiny based on science and impact—this project would have harmed the health of our planet for today and generations to come,"
"It's absurd to think that a massive fracked-gas refinery wouldn't pose a catastrophic risk to the fragile Columbia River ecosystem," said Jared Margolis, a senior attorney at the Center for Biological Diversity.
Local elected officials and economic development proponents have called construction of the methanol plant along the Columbia River critical to the economic recovery of the region.
"We've been at this now for almost seven years, and the ongoing support of the Kalama community and the labor community means so much to us," said Vee Godley, chief development officer for NWIW. "Our project creates family wage jobs during a time when our economy in Southwest Washington really needs them. It also creates new tax revenue so our local and state government can provide critical services. We think this is a project that deserves to go forward on the merits. To the extent more process is found to be appropriate and necessary to robustly inform regulators and the public, we will participate fully and see this process through."