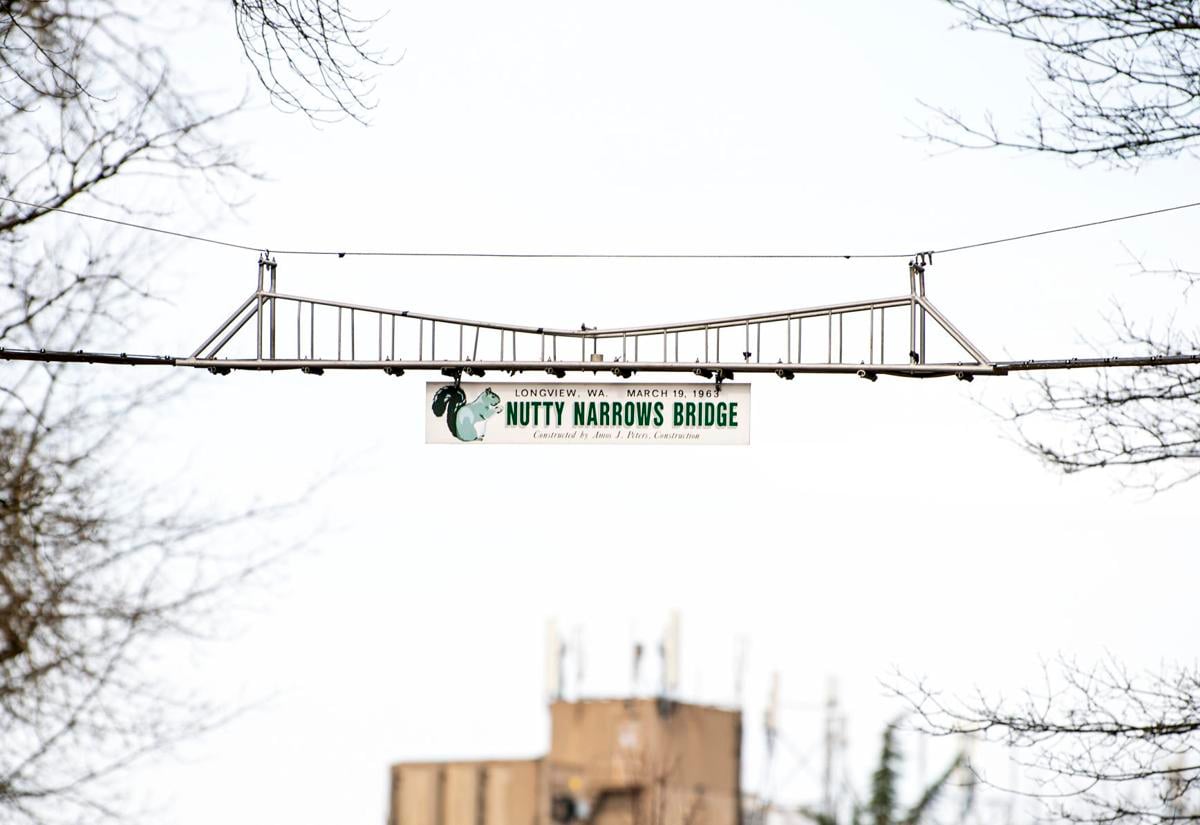 It would be nuts to make a squirrel movie without thinking of Longview.
The city was mentioned by a Disney marketing representative when the company started planning for its February release of a squirrel superhero flick called "Flora & Ulysses," according to a representative.
The children's film, based off a book of the same name, is bringing renewed national attention to Longview's squirrel bridges — those roughly 15-foot-long structures that traverse city roadways near treetops so the bushy-tailed creatures can safely cross.
Longview isn't featured in the movie, but in late January, Disney officials approached the city about marketing its squirrel bridges with the film.
Through March, a squirrel bridge on Kessler Boulevard has been renamed Flora & Ulysses Flyover, with the film's logo and an image of Ulysses the squirrel himself, ready to spring into action, hanging from the structure.
Disney and the city discussed rebranding Longview's squirrel bridge driving guide with a "Flora & Ulysses" theme but decided to drop the option and Disney paid for the sign instead.
Of course, national media attention on the squirrel-centric city is nothing new, said Jennifer Wills, director of Longview Parks and Recreation.
"We are known for squirrel bridges," said Wills. "It's lighthearted and brings joy."
The bridges have been covered by publications across the country, including the Associated Press, and when the first bridge was rededicated in 1983, Disney chipmunks Chip 'n' Dale were in attendance. In 2016, the furry rodents officially became the city mascot.
The city has held a Squirrel Fest dedicated to the furry figures since 2011 and draws up to 3,500 guests, annually. The festival is scheduled to return in August 2021. Wills said festival goers come from destinations like Canada and California to celebrate squirrels.
In the movie available to stream on Disney+, Ulysses communicates with humans and flies. To Flora, he's the squirrel superhero she needs to crack her cynicism sparked by her parents' recent separation.
"Every superhero comes to us with a purpose," said Flora in the film. "You don't always see it at first, because we don't always know where to look."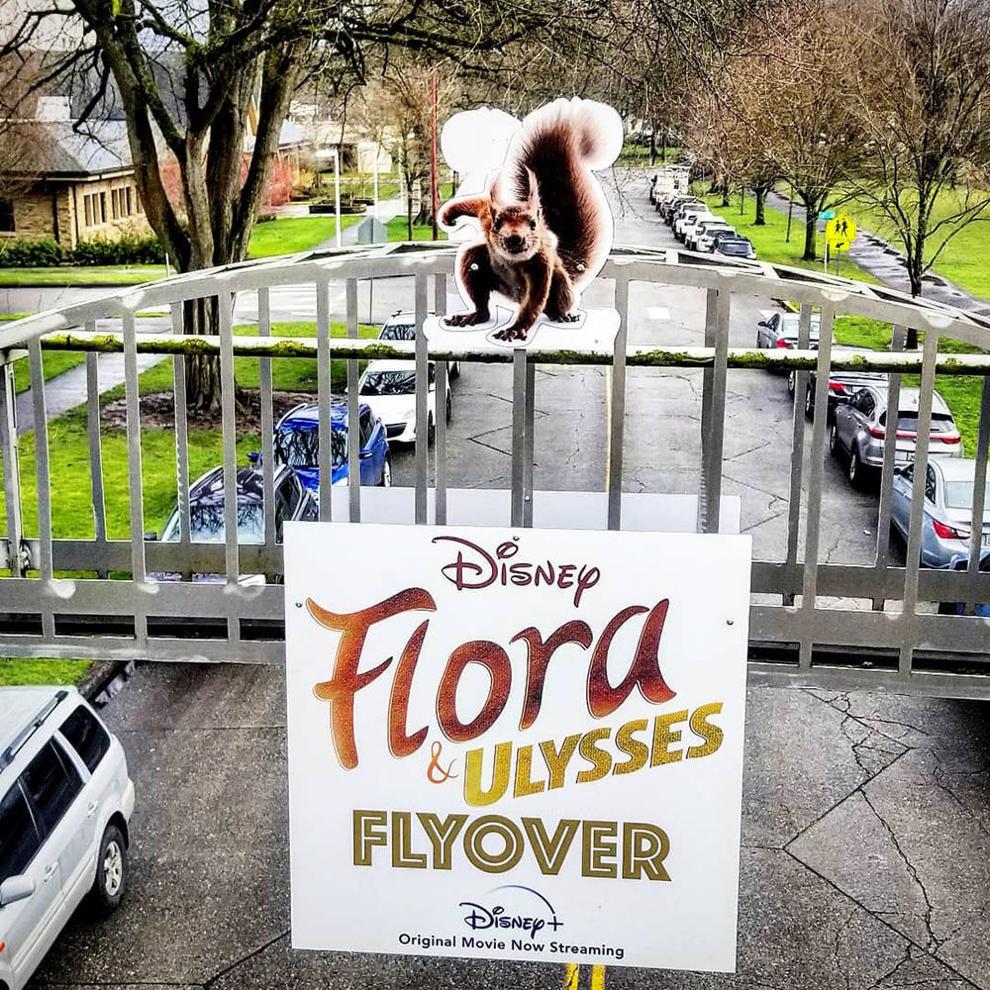 In Longview, Amos Peters was looking at the smaller creatures. That's why in 1963, the local builder created the city's first squirrel bridge across Olympia Way in the Longview Civic Center.
According to the City of Longview, before the bridge, squirrels had to dodge traffic to reach a nut buffet set out by neighboring office employees. When Peters found a dead squirrel with a nut hanging from his mouth, he vowed to protect additional hungry rodents and started construction of a bridge, eventually dubbed Nutty Narrows.
The aluminum, 60-feet squirrel pathway totaled $1,000, but was shortened and relocated near Vandercook Park years later, said Wills. In 2014, the bridge was added to the National Register of Historic Places.
Six other squirrel bridges were installed over the last decade, coinciding with the city's Squirrel Fests. Bridge builders include companies, schools and individuals. One pathway is a scaled replica of Portland's Fremont Bridge, another was inspired by Boston's Leonard Zakim Bridge.
An eighth pathway sponsored by the Cowlitz County Public Utility District will span across Kelsser Boulevard to Lake Sacajawea in the next few weeks, according to Alice Dietz, public relations and communication manager for the PUD. The aluminum bridge was designed by a PUD engineer and built by a mechanic to deter what Dietz called "the No. 1 cause of outages in Cowlitz County: squirrels."
Dietz said the latest bridge will create another pathway for squirrels in addition to electrical lines. The organization also protects squirrels by placing small cones over "energized equipment in Cowlitz PUD transformers."
"These guards not only save our furry friend's lives, but they also help mitigate costs associated with squirrel-caused outages," said Dietz.
Additional pathways are all part of the long-term plan, said Wills, to build squirrel bridges around the lake to ensure the tree-dwellers can safely scurry to the forested oasis from any street. The bridges around the lake are about a half mile apart, said Wills, and there is still room for about two more.
People, not just squirrels, are interested in the bridges.
"It's fun to draw people to Longview and have them visit our squirrel bridges," said Wills.